Posts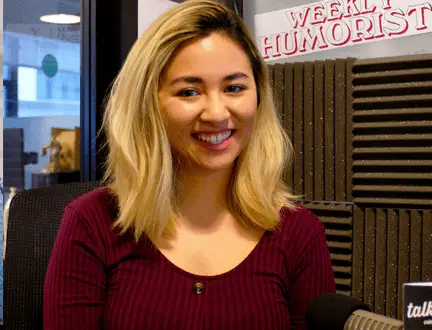 This episode of Talkward welcomes humor writer and delightful Midwesterner Mia Mercado! Mia writes regularly for The New Yorker, McSweeney's, The Belladonna and Weekly Humorist. During our chat she reveals an exclusive announcement about her new book deal, her writing process habits - one of which includes being in a cafe, wearing headphones, listening to ambient sounds of...a cafe and more!
https://weeklyhumorist.com/wp-content/uploads/2019/01/featured-image-template-miamercado.png
330
432
Talkward
https://weeklyhumorist.com/wp-content/uploads/2018/04/WH-color-logo-pattern-b.png
Talkward
2019-01-21 16:51:20
2022-08-08 11:13:40
Talkward w/ guest Mia Mercado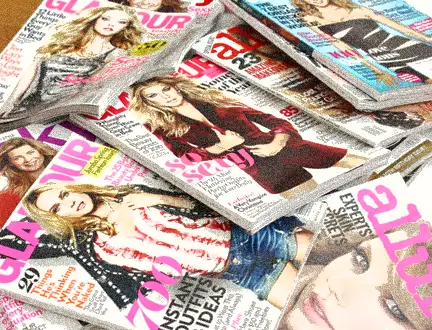 Perhaps you would like to buy a package to Cosmo? You could learn all the latest tips to spice up your love life! I just wouldn't try too hard. Abortion isn't exactly going to be an option for you starting about…what is it, December?...three months from now. If you get Cosmo, you can also purchase a Sports Illustrated subscription for half the price!
https://weeklyhumorist.com/wp-content/uploads/2018/11/featured-image-template-magazine.png
330
432
Rachel Keller
https://weeklyhumorist.com/wp-content/uploads/2018/04/WH-color-logo-pattern-b.png
Rachel Keller
2018-11-30 20:20:47
2018-12-03 18:38:27
I Am from the Future and I'm Here to Sell You Magazines