Originals

Dale Carnegie's seminal work, How to Win Friends and Influence People, has been given a facelift by none other than the pucker-faced king of pink marble, Donald Trump. We've taken the liberty of pulling several of our favorite excerpts from the updated 79-year old self-help book.
---
On Friendship:
"The best way to tell if someone should be your friend is how they react to the five-story waterfall in your living room."
On Marriage:
"You'd be surprised with the meaningful conversations you can have with a woman half your age, who doesn't speak your language, and spends most of her time getting stretched out by her yoga instructor, Lars."
On Influence:
"Look, anyone who isn't influenced by me is a total loser. I'm not saying I'm Jesus Christ. But did I have a glass floor installed an inch below the surface of the pool at Mar-a-Lago so it looks like I can walk on water? Absolutely."
On Disagreements:
"Do you want me to say that people can disagree with me? Sure. Fine. They can disagree with me. But see where they are in five years. See how they're doing. Most likely they'll be giving old-fashioned hand jobs in some low rent corner of Idaho wondering what the sweet release of suicide will bring them."
On Social Media:
"The best approach to tools like Twitter or Facebook is to think like a 14 year-old girl. Get into petty arguments. Poorly defend your actions. Use these outlets as a way to widely broadcast your superficial desires, and, to a lesser degree, your deep infatuation with Zac Efron."
On Leadership:
"Whoever said 'lead by example' was a total loser. Your sheep just want to hear the right things, even if they're not true. Tell them you won't export their jobs to China. Tell them the cafeteria is serving free tacos on Tuesdays. But whatever you do, don't tell them the truth."
On Complaints:
"Not everyone is going to love you. This is easily and maturely handled by looking for that one tiny flaw in their character, magnifying it to the media, insulting their physical appearance, making fun of their children, and finally hiring a small covert team to shoot them with ricin from a tiny bullet hidden inside an umbrella."
Mr. Trump's updated version of How to Win Friends and Influence People goes on sale next Tuesday.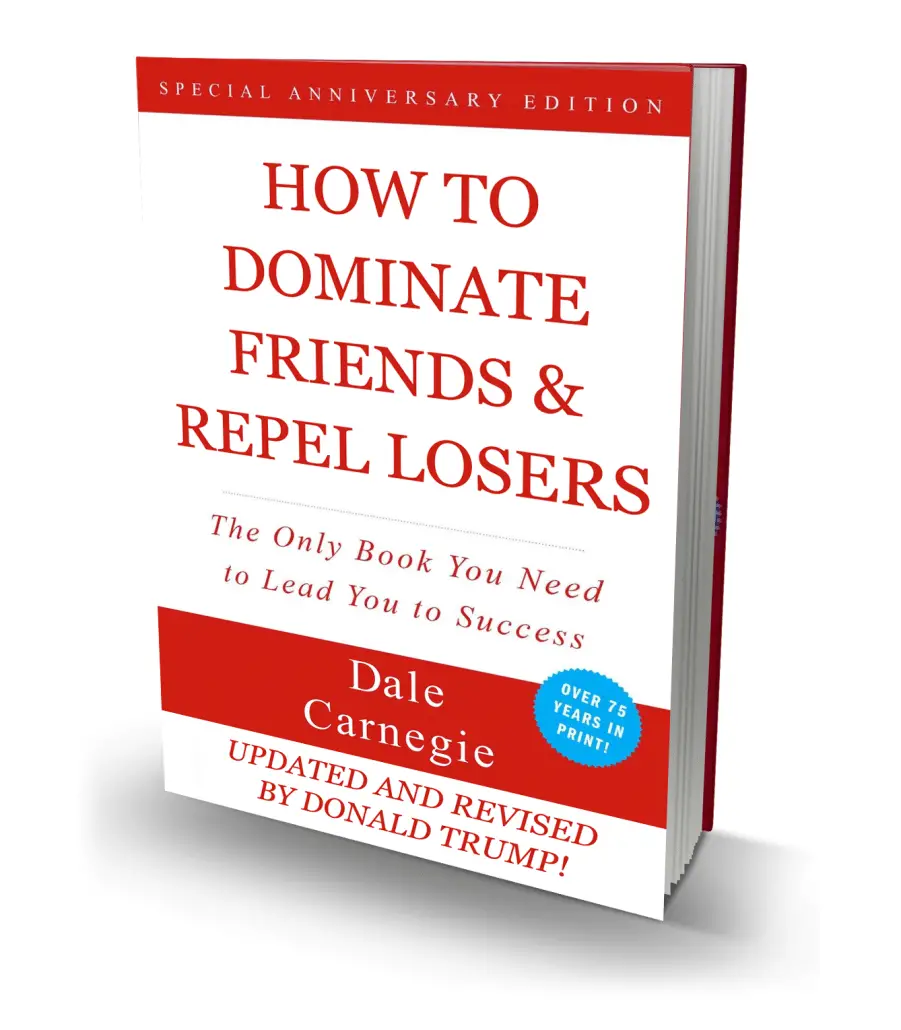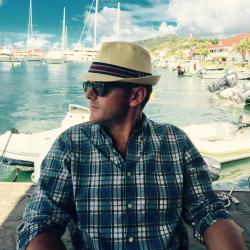 The former lead singer of a Smashmouth cover band called The Sunshine All-Stars, Adam has written several television pilots that never made it to air or were cancelled within hours of their first broadcast. He currently resides in the ninth ring of Hell (Connecticut) where he regularly gets into fights with the patrons of Whole Foods about how much kale is too much kale.


https://weeklyhumorist.com/wp-content/uploads/2015/09/featured-image-template-NL-losers.jpg
330
432
Adam Drake
https://weeklyhumorist.com/wp-content/uploads/2018/04/WH-color-logo-pattern-b.png
Adam Drake
2015-08-30 22:43:20
2015-09-02 00:45:24
How to Dominate Friends and Repel Losers