Originals

Hello again fellow Miskatonic University alumni! I hope this newsletter finds you well and ignites some of that old MU school spirit (Go Night-gaunts)!
As a reminder, we're always looking for more alumni to write in. I know there are only 5 members of the class of '07 left, but those of you who still have the power of speech should shoot us an email!
---
Sam Hopkins ('03) is making a speedy recovery after being struck by lightening during an unseasonable and highly localized storm. Our thoughts are with you, Sam, as well as the 27 other MU alumni struck by lighting last month.
Ferdinand Marsh ('21) just celebrated his 124th birthday and reports that he's feeling better than ever: still trying to perfect his paella recipe and learning to brew his own beer! He'd love to host any vigorous and hale recent grads for dinner, and extends an open invitation.
Jonathan Nelson ('08) writes in to tell us, "my successes or failures on this mortal plane matter not, for soon the Old Ones shall slither into this world and they shall devour all that they desire." What a refreshing take on the rat race, John!
Ogden Wells ('84) is happy to report that his Innsmouth fishing fleet has finally hit the mother load! When asked what his secret for success was, he let out a low throaty laugh that went on for the remainder of the phone call. I hope the waters continue to be generous, Ogden!
Dr. Jim Thurgood ('79), who recently retired from his esteemed position as director of Arkham Asylum, writes in to say, "The nightmares have finally stopped!"
Old Man Sampson ('83) urges us all to consider whether a bountiful sea is worth the price of our humanity, and insists that Ogden Wells is damning Innsmouth to a dark and curséd fate. It's great to hear from you, Sampson! Looks like your and Ogden's old rugby rivalry is still going strong!
Lucy Wallinsworth ('93) shares that her memoir, The House on Grey Friar Road, about her experiences with love, self-discovery, and a boyfriend who had a giant human-faced rat eat its way out of his chest, comes out this fall. I've already preordered my copy!
Professor Zachary SoWhite ('89), a world-renowned scholar of ancient languages and chair of his department at Harvard, writes in to tell us that he's sorry, and that he's made a terrible mistake. I'd love some more details, Zack, but we're always happy to hear from you!
Walter Evenwhiter ('75) retired this year, and has started a genealogy project to keep himself busy. He writes that he's "deeply unsettled by what he's uncovered" and asks, "Do you also hear the infernal beat of the midnight drums? Do you feel the skein of reality slipping away?" You know, maybe just give genealogy a rest and take up golf, Paul??
Monica Griffin ('02) wonders if anyone has heard from her husband, famed Necronomicon scholar Ben Griffin? He was last seen deep in the heaths of Dunwich, muttering about a gate and a key and existence's unbounded sweep. For the last time, folks, these class notes are not a missing persons notice board. Life updates only, please!
William Vickery ('64) sent in an antique crown and a scroll written in an ancient language that none of the local librarians could translate. To avoid any future confusion, might I suggest we all limit our correspondence to email?
Sarah Thurston  ('09) of Innsmouth shares that she is expecting a child. She writes in to say she has every reason to believe it will be "fully human," which is an answer to a question I did not have.
On a more personal note, this is my last issue as editor of the alumni newsletter. I love hearing from all of you, but I've had one too many late nights deciphering cryptic symbols or updating my Mailchimp lists to account for sudden disappearances or reanimated corpses.
I'm also pleased to announce my own bit of good news! This October, I'll be moving into my family's ancestral estate in rural England. But I've been paying attention all these years! I plan to board up the attic and old well, burn all genealogical records, and discard every book not written in modern English. Once I call an exterminator about the pesky rats in the walls, I'll be glad to finally find my happily ever after!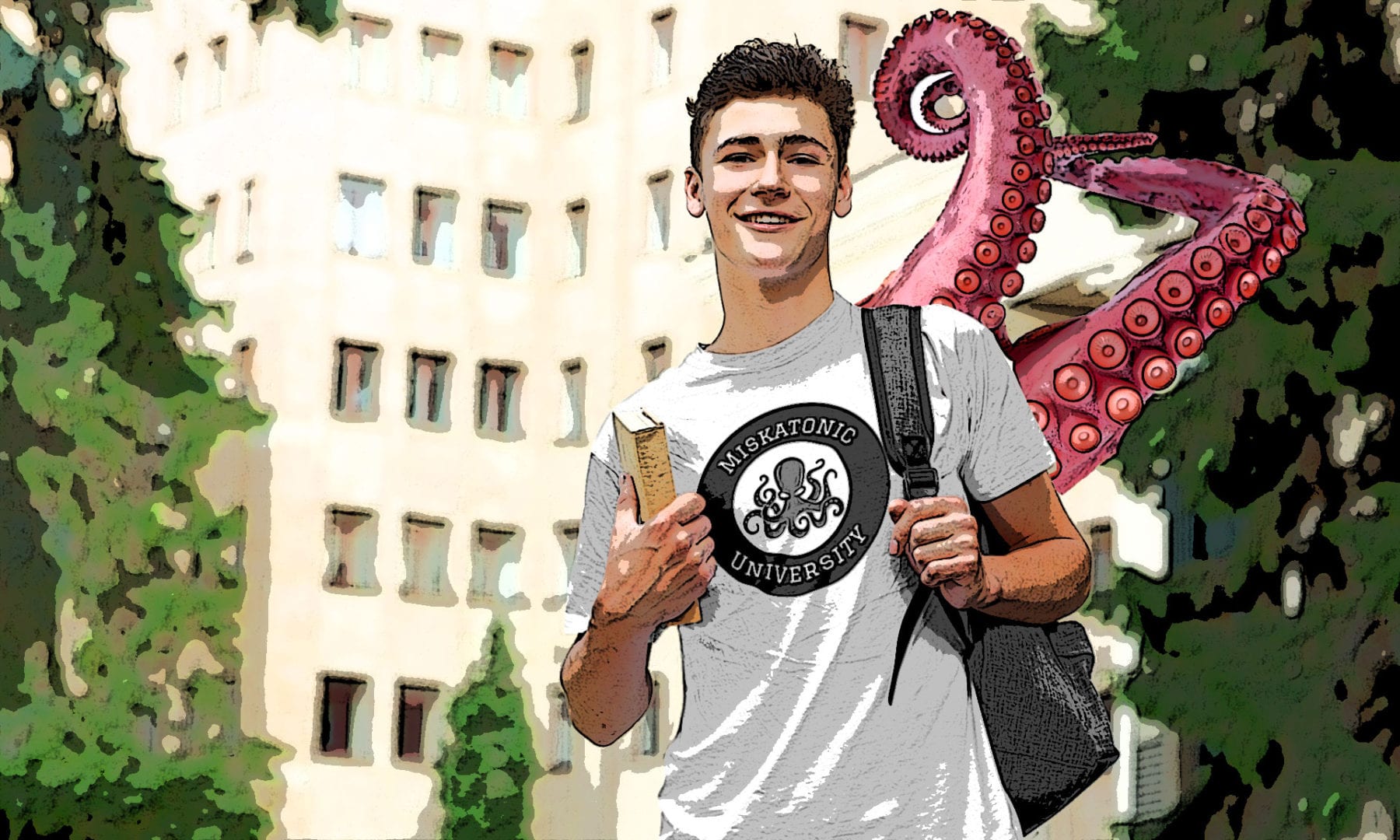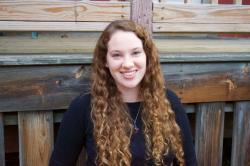 Rebecca Turkewitz is a writer and high school English teacher living in Portland, Maine. Her short stories, essays, and humor writing have appeared in The Masters Review, Chicago Quarterly Review, Catapult, The New Yorker's Daily Shouts, McSweeney's Internet Tendency, and elsewhere.


https://weeklyhumorist.com/wp-content/uploads/2020/08/miskatonic-feat.jpg
330
432
Rebecca Turkewitz
https://weeklyhumorist.com/wp-content/uploads/2018/04/WH-color-logo-pattern-b.png
Rebecca Turkewitz
2020-08-10 17:19:25
2020-08-10 17:19:25
Miskatonic University Class Notes