Originals

The War on Christmas, sometimes referred to colloquially as The Frosty War, is one of our nation's longest and most contentious wars. But how much do you really know about this brutal and ongoing conflict?
---
It was started in 1994 by Adam Sandler. 
The phrase "Tinsel Curtain," referring to the invisible border around the Coastal Bloc, was coined by Roger Ebert in his seminal review of Tim Allen's The Santa Clause.
Although it is widely believed that The Grinch, the notorious anti-Christmas rebel leader, had a heart several sizes too small, an autopsy at the time of his death disproved this theory. Historians attribute the myth to a popular pro-Christmas propaganda pamphlet by children's book author Dr. Theodor Seuss Geisel. 
Not to be outdone, the highly effective smear campaign, "He Sees You When You're Sleeping," led to public outrage and growing mistrust of Santa Clause and his inner circle.
Mostly a bloodless war, the conflict's first recorded casualties occurred during the Starbucks Red Cup Skirmish of 2015, when several women named Karen announced their imminent deaths on Twitter. 
The Shot Heard Round Suburban Pennsylvania occurred in 2002, when the cashier at Kroger wished your Aunt Mary  "Happy Holidays." 
The infamous Exploding Candy Cane Plot was foiled when Santa Clause decided at the last minute to change his afternoon snack to gingerbread cake. 
In George Orwell's novel, 1984, the character of Emmanuel Goldstein, the fictional enemy of the state, is loosely based on Elf on the Shelf. 
 Years of research and scientific inquiry during the top-secret North Pole Project culminated in the release of "All I Want for Christmas Is You."  The first time the lead scientist heard this song over mall speakers, he famously quoted the Bhagavad Gita, declaring "I Am Become Death, Destroyer of Worlds." 
For further study of this fascinating war and the era's tense climate of paranoia, we recommend reading the classic novel Tinsel, Tannenbaum, Toy Soldier, Spy or watching The Nutcracker.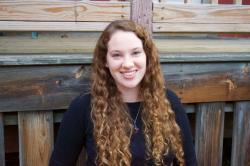 Rebecca Turkewitz is a writer and high school English teacher living in Portland, Maine. Her short stories, essays, and humor writing have appeared in The Masters Review, Chicago Quarterly Review, Catapult, The New Yorker's Daily Shouts, McSweeney's Internet Tendency, and elsewhere.


https://weeklyhumorist.com/wp-content/uploads/2019/12/war-xmas-feat.png
330
432
Rebecca Turkewitz
https://weeklyhumorist.com/wp-content/uploads/2018/04/WH-color-logo-pattern-b.png
Rebecca Turkewitz
2019-12-24 14:47:58
2019-12-24 16:40:54
10 True Facts About the War on Christmas