originals

A Hegelian Reading of Ivanka's Spring Beauty Line
---
An Open Letter to the Attractive French Couple in Line for the Statue of Liberty
---
List: Shania Twain Song or Italian Deli Order?
---
I Don't Approve of What Woody Allen Did, But I'm Still Going to Quote His Movies, by All Of My White Male Friends
---
I am a Millennial, and I'm Not Looking For Toilet Paper, I'm Looking for a Clean-Butt Lifestyle
---
An Open Letter to My Mother About My Vulva
---
7 Great Fellini Movies to Check Out While You're Waiting for the Prostitute to Arrive
---
I Believe in Religious Liberty, Which Is Why I Am Now Buying This Slave, by Thomas Jefferson
---
All of My Friends Are Getting Engaged and I Still Can't Find a Type of Toothpaste I Like
---
I'm in Grad School, and My Life Is Sad!
---
Foucaultian Social Control and the Night I Thought I Was Going to Lose My Virginity at Senior Prom
---
Paradise Lost, as Recounted by Van Morrison
---
List: Items on My Wedding Registry I Will Eventually Accuse My Housekeeper of Stealing
---
It's Bedazzled Jeans Season, You Fucking Asshole!
---
Sentiment and Sustainability: An Ecological Warning in Taylor Swift's "Mine"
---
List: Sexual Positions I Try Not to Think About When I Talk to my Boss
---
The 2018 Farmer's Almanac, by Giovanni Boccaccio
---
Sidney Carlton From A Tale of Two Cities Sits in on My Econ 101 Discussion Section
---
A Close Reading of My Body-Mass Index
---
Unfinished Business From My Senior Year in Under 800 Words With Some Jokes
---
List: Missed Connections Ads to My Childhood Crushes
---
Comments I Write on Student Papers That I Also Say During Sex
---
List: Ways in Which I Wish the Dick van Dyke Show Were a Documentary About my Actual Life
---
Nicknames for My Breasts That Are Funnier the More You Know About Antebellum America
---
I, Too, Like Visiting Different Countries: A Memoir of Online Dating, Chapter One: But Who Is That Other Person in Your Profile Picture?
---
The Shortcomings of Third-Wave Feminism, by Zeus, God of Thunder
---
Hi, I'm That Guy Playing His Video at Full Volume on the Train Who You are Projecting Resentment Toward Your Father Onto
---
Mike Pence Answers Your Questions About Cunnilingus
---
Let's Not Turn This Into Some Kind of Witch Hunt, by William Stoughton, Chief Magistrate of the Salem Witch Trials and Reputed Pincher of Derrieres
---
List: Incorrect Ways to Cite Your Therapist in Your History Dissertation
---
My Childhood Nannies, Ranked
---
About the Author
Latest Posts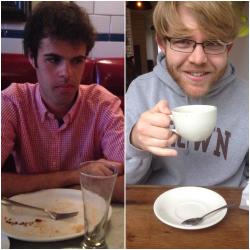 Michael Bleicher and Andy Newton are above-average in height and know the harmony parts to most Simon & Garfunkel songs. Andy is an editor in New York City and Michael is a copyright attorney in Washington, D.C.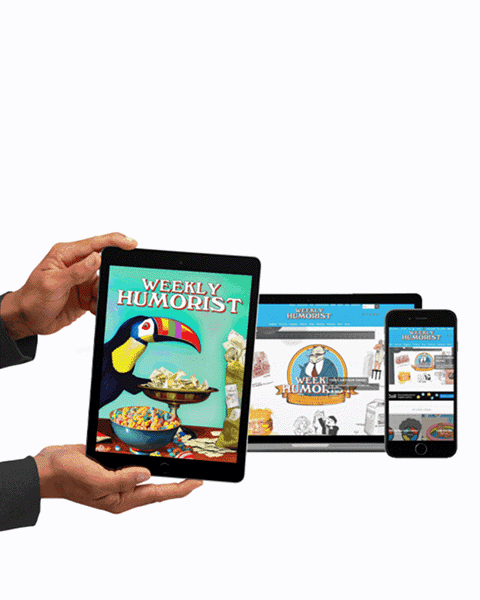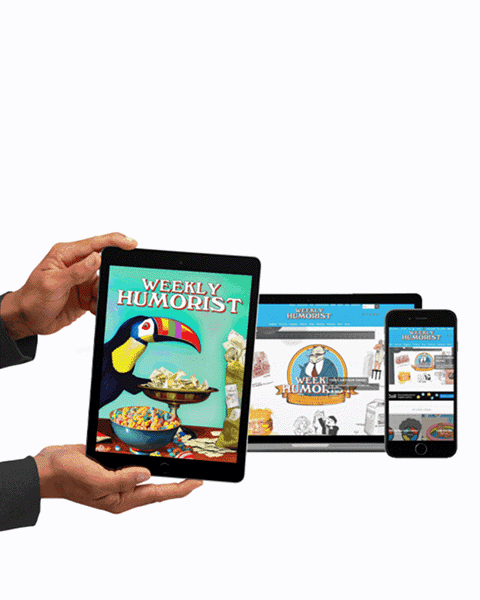 https://weeklyhumorist.com/wp-content/uploads/2018/02/featured-image-template-scweeny.jpg
330
432
Michael Bleicher & Andy Newton
https://weeklyhumorist.com/wp-content/uploads/2018/04/WH-color-logo-pattern-b.png
Michael Bleicher & Andy Newton
2018-02-08 18:44:45
2018-02-08 19:53:30
All of Our Rejected McSweeney's Submissions