Originals

Dear Food Network fans,
At the Food Network, we pride ourselves on producing shows that showcase and explore the rich culinary world and most importantly, educating and entertaining our viewers. However, "exploring the rich culinary world" does not include hunting down our own hosts.
We truly cannot believe this happened a second time.
The episode, entitled "Bobby Flayed," which mistakenly aired last night, was an example of a total failure on our part to review all outgoing content to ensure that no one is preparing, cooking and serving human flesh.
We are shocked and dismayed that this has happened again. When this happened for the first time two weeks ago, Beat Bobby Flay executive producers Lisa Gomez, Chuck Hayward, and our newest addition to the team, Dave "I Eat People" Kirby, with the guidance of our HR office, felt that we had taken all necessary steps to ensure that no one remained on the premises who had an insatiable appetite for "Bobby Flay's sleepy eyes and simultaneously threatening but also blank expression."
Unfortunately, we didn't notice that the call sheet said "Eat Bobby Flay" until our esteemed host was cowering behind a screaming Giada De Laurentiis while Charles "Meatflaps" Bronte snapped a truly massive pair of tongs at Bobby's ears. Human Resources is currently investigating the incident, following accusations that Bobby Flay created a "hostile work environment" for Mr. Meatflaps.
At first, we didn't see any red flags from Dave "I Eat People" Kirby. The sudden career pivot from janitorial services at the county morgue to producing food television did seem abrupt, but Mr. Kirby's former employer (who in hindsight sounded an awful lot like Mr. Kirby three octaves higher) said that Dave "I Eat People" was smart and hardworking, and was simply looking for a workplace that felt more alive. And better seasoned.
And yeah, maybe Mr. Kirby took a while to warm up to us. Sorry, warm us up. He was always trying to sneak up behind us wearing truly gargantuan yellow oven mitts, brandishing a bottle of BBQ sauce. He also used to joke that the smell in the staff kitchen was from the spleen he was microwaving. We are now conducting an internal investigation to see if this was actually a joke.
Furthermore, Mr. Kirby would not respond to any other name besides "I Eat People." They don't tell you this in the harassment training, but it's an awkward way to refer to a coworker. If anyone called him "Dave," he would look them dead in the eye, and say in a deep voice, "I killed Dave." And then absolutely crack up. Like the microwaved spleen, none of us found it very funny.
But man, could Mr. Kirby executive produce. When he was on set, everything got done in record time. Maybe it had something to do with the raw turkey leg he carried around (which we are now suspicious as to whether it was turkey), frequently biting out large chunks and spitting them into the faces of whichever PA was making him mad. But maybe, it was just a God-given talent for executive producing. Sorry, executing.
We'd like to extend our deepest apologies to Mr. Bobby Flay, who endured a terrifying ordeal, running around set while Mr. Kirby chased him with a sharpened lemon squeezer, and Geoffrey Zakarian convulsed with laughter.
Dave "I Eat People" Kirby has been dismissed, effective immediately. We wish him the best with his new position, as Senior Meat Taster at BonAppetit.
Sincerely,
The Food Network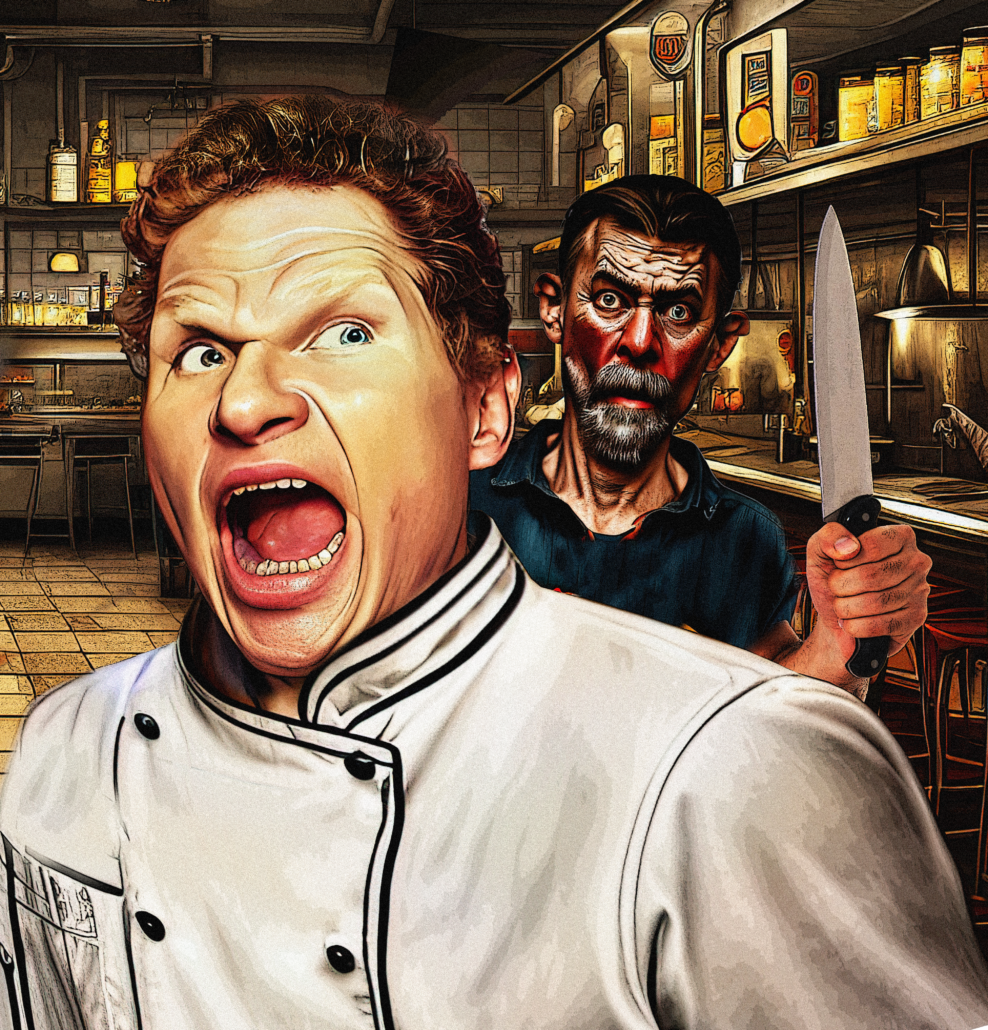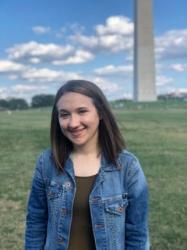 Bobbie Armstrong is a former child, current writer and student. Her work has appeared on McSweeney's, Slackjaw, Belladonna Comedy, Little Old Lady, and her parents' fridge. Follow her existential crisis @not_bobbi.


https://weeklyhumorist.com/wp-content/uploads/2023/01/eatingbobbyflay-feat.png
330
432
Bobbie Armstrong
https://weeklyhumorist.com/wp-content/uploads/2018/04/WH-color-logo-pattern-b.png
Bobbie Armstrong
2023-01-17 16:18:33
2023-01-17 16:18:33
An Apology From the Food Network for Mistaking "Beat Bobby Flay" as "Eat Bobby Flay"