Originals

We take finger painting seriously.
---
We're as expensive as in-state college tuition but our teachers barely make minimum wage.
---
Everything here is made of wood.
---
We were your last choice for daycare facilities but at least we're close by.
---
This ècole maternelle is French (we serve baguettes).
---
Our snooty attitudes cost extra.
---
You'll need to pretend you're Catholic to get in.
---
Our drop-off window is five minutes long.
---
Don't bother applying if you don't already have a kid here.
---
You'll feel smug at parties when you tell people your kids speak Mandarin at preschool.
---
We play with glitter.
---
Our sick policy means your kid will rarely set foot inside our classrooms.
---
We charge to put you on a pretend wait list.
---
Kids here all have nannies.
---
Our vacation schedule will never overlap with the local elementary school – that's a promise.
---
Your kid will get lice.
---
Former students have gone onto the Ivy Leagues, and we'd like you to believe that's because they learned to sort blocks by colors here and nothing to do with the fact that they were legacy applicants.
---
We expect parents to volunteer 20 hours a week.
---
We judge your lunch box choices.
---
We'll make you download an App we never use.
---
Our acceptance rate is lower than Harvard's.
---
We believe academic pressure should start while your kid is still in diapers.
---
We send 937 emails a week and expect you to read each of them carefully.
---
We're so elite you don't even know we exist.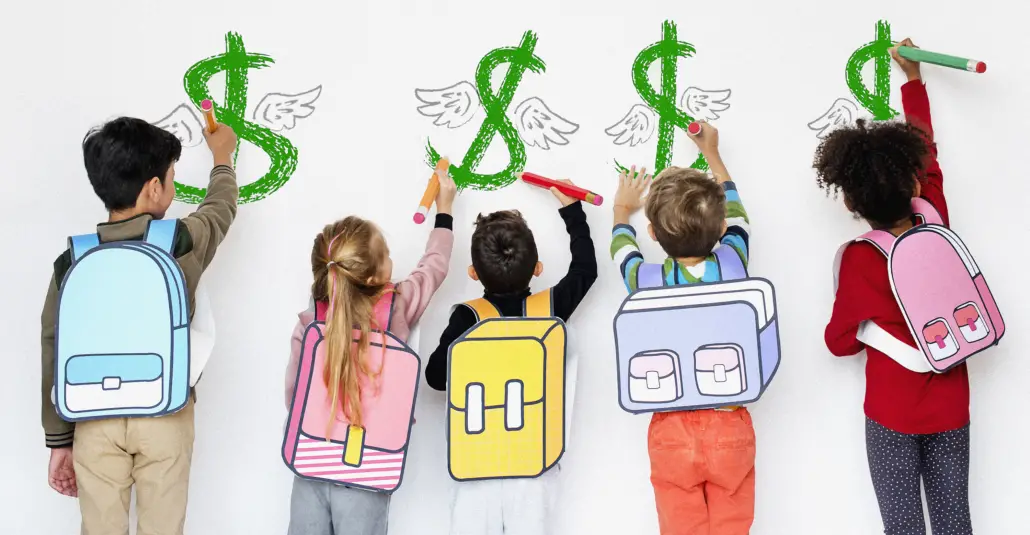 https://weeklyhumorist.com/wp-content/uploads/2023/01/preschool-money-feat.png
330
432
Kate Chrisman
https://weeklyhumorist.com/wp-content/uploads/2018/04/WH-color-logo-pattern-b.png
Kate Chrisman
2023-01-17 17:07:56
2023-01-17 17:12:01
Honest Preschool Descriptions