Originals

A check for $700. Perfect for diamond earrings, a vacation to The Bahamas, or, coincidentally, an abortion.
A picture of your penis.
Another picture of your penis.
An email with a PDF attachment of a picture of your penis.
A second email with a DropBox link to a picture of your penis in case she missed the last three.
A Cartier love bracelet. She said all her sorority sisters have one.
Finally making an appearance at one of her art shows in a baseball cap and dark sunglasses.
Sex. The worst four minutes of her fucking life.
An UberEats delivery of 27 Clearblue pregnancy tests.
Plausible deniability.
$700 via private venmo transaction. This time for the abortion and nothing else.
A promise that you WILL talk to your wife about getting a divorce. You REALLY mean it this time.
Tickets to Taylor Swift's The Eras Tour for her and her roommates.
Following her back on Instagram from your official government account.
Breaking it off with your second slightly more secret girlfriend.
A dog. She needs emotional support from somewhere.
A vibrator. She needs an orgasm from literally anywhere.
A DM with a picture of another guy's much bigger penis. She totally won't notice.
Ketamine.
An Uber Black.
An NDA.
An email with a PDF of the NDA in case she lost the eight physical copies.
A text reminding her to check her email for the NDA. Plus, another picture of your penis.
Christmas card featuring your wife Kaylee and three children Hunter, Kayleigh, Madison, and the family's beloved Labrador Retriever, Hunter.
Everything on your daughter's Christmas list.
A bankwire of $5,000 from a shadow account in the Cayman Islands to keep her mouth shut. Or some nice earrings, a necklace and a vacation to The Bahamas if that's what it takes to keep her damn mouth shut.
Ending it with yet another secret girlfriend. Swearing on your mother's life that this is the last of the secret girlfriends. It's just you and her, baby. And your wife and three adult children and the babysitter of the other two kids from the last marriage.
The Gaslighting Recovery Workbook by Amy Marlow-MaCoy. She asked for it.
Writing your wife, children, and the Labrador Retriever out of your will.
Adding her to your will.
Chlamydia. Doubles as a gift for your wife.
A blubbering, drunk phone call at 3AM on a Tuesday.
Canceling your bid for re-election because you had no choice after the texts and the DM's and the PDF's leaked.
A little something from Tiffany's. The ring is a gag order and Tiffany is the name of your private counsel.
A rock-hard defense.
Limp dick.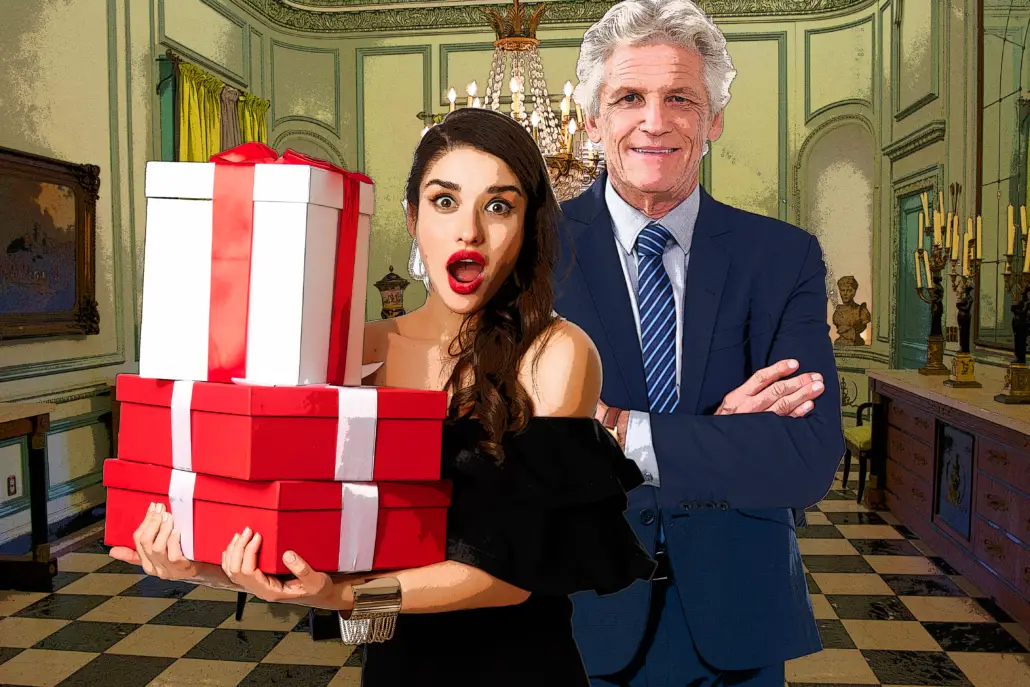 https://weeklyhumorist.com/wp-content/uploads/2022/12/Gift-list-feat.png
330
432
Bobbie Armstrong
https://weeklyhumorist.com/wp-content/uploads/2018/04/WH-color-logo-pattern-b.png
Bobbie Armstrong
2022-12-15 14:39:14
2022-12-15 14:39:14
A Senator's Holiday Gift Guide For His Secret Girlfriend