originals

With the recent news that Amazon's Alexa device saves recordings of its owners talking, the Amazon community is up in arms. People everywhere are furious that the device they talk to is listening to them.
 We have to give it to Amazon, they were quick to respond with numerous super easy ways to stop Alexa from listening to you and delete the files she's already heard. Here are a few of our favorites from Jeff Bezos and friends.
---
Users can press the home button 13 times for 6 seconds each time they want to erase the last 5 seconds of recordings.
---
Only call her by Alexandra, her full name.
---
Throwing your Alexa into a street can erase files in some circumstances. Submerging it in water is much more effective, though.
---
Don't talk, then the Alexa can't hear you.
---
Drunk call your ex-wife using your Alexa this time. The device will still have the recordings, but you'll have more important things to worry about.
---
Put earplugs on its microphone button.
---
Shut down will proceed if you order a Google home from your Alexa.
---
Easily log into the Alexa app and then complete a simple 45 step process to download the verification app which will let users download their recordings onto VHS tape.
---
Just say "Alexa, self-destruct!"
---
Don't use an Alexa, let's be honest, you don't need one. We don't, and we're Amazon.
---
About the Author
Latest Posts
Josh is a comedy writer from New Jersey. He created the Syracuse-hit show "Live From Studio B" and hopes to write for a hit late night talk show one day! He also uses the word "hit" very sparingly. Follow him on twitter @joshfeinblatt, or the sidewalk–whatever you prefer!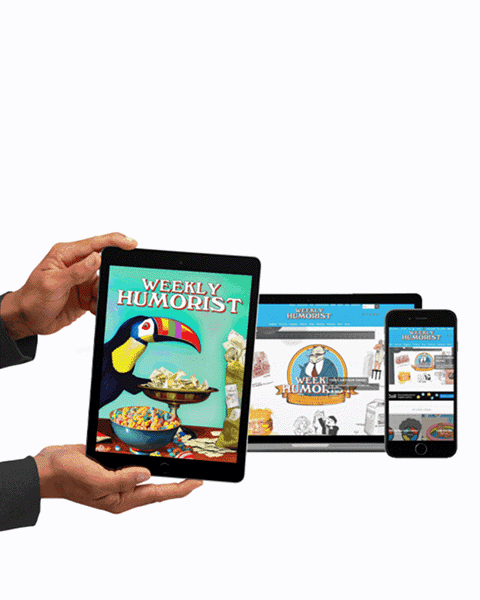 https://weeklyhumorist.com/wp-content/uploads/2018/06/featured-image-template-alexa.jpg
330
432
Josh Feinblatt
https://weeklyhumorist.com/wp-content/uploads/2018/04/WH-color-logo-pattern-b.png
Josh Feinblatt
2018-06-21 18:34:18
2018-06-21 18:34:18
"Alexa, Self-Destruct" And Other Ways To Delete What Alexa Records You Saying