Originals

You are one of the 142,000 voters who put me in Congress. Thank you for your support. As you might have heard, I have said that I will stay your elected Congressman as long as I have the support of 42,000 of my voters. This was not a mistake – like our great president Donald J. Trump, I know advanced math.
Please take a moment to complete this brief survey on who you would want me to be when I am up for reelection – it's just around the corner. At the end of the survey, please indicate how much you would like to contribute to keep me away from New York in Washington town. No amount is too small: $525,000, $25,000, or twelve hundred installments of $199.99.
What sport am I really good at?
Besides being a world-class volleyball player, I can be a famous Minor League pitcher, the next Serena Williams, or (finally!) reveal the moves I taught Tony Hawk.
---
What's your favorite Broadway show of all time?
I produced it! And I own the theater. And I'm Spider-Man.
---
Would you like me as a Financial Wiz, a Military Strategist, or an Imagineer?
I intend to keep telling you I'm very experienced and respected in financial circles, since I already have the Burberry scarf and cozy sweaters. I would be uncomfortable saying I am a brilliant military strategist, since we haven't had many military triumphs in the last twenty years and that might undercut my image. I did design the new Splash Mountain ride, though I have to admit I liked the old one, with its theme of lazy storytellers and rascally behavior, plus all that underlying white superiority by wet people in little boats. I also designed the Spider-Man experience at Universal. Thwip Thwip! 
---
Team TG or Team Boebert?
I have made many new friends here in our Nation's Capitol. I have lunch with my very good chum Senator Mitt Romney every day, and meet with Speaker McCarthy on Mondays and Wednesdays, not always for disciplinary matters. But my passion is for getting in good with my colleagues who make me look better by comparison, which is why I am committed to ending every day with a smile and a story with my very good friend, Rep. Marge Taylor-Green. I do wish she could make up with Rep. Boebert, especially now that the metal detectors have been removed, but we're all much friendlier than the lamestream media would have you believe. 
---
Should I pretend to work with Democrats?
Notice I said pretend – you have to admit that's something I am very good at. I'm envisioning a Manchin or Synema approach, where I drag negotiations along slowly and then pull the rug out at the last minute, like they always knew I would do. I am a committed Republican, which means I'm a rascal. If that means people think I'm being really smart and clever, then so be it.
---
Are you upset I lied to you?
I can answer this one even before I see your reply – of course you are not. And why? Because you can see what an excellent job I am doing for you every single day. True, the New York Republican Caucus is sending all incumbent service requests to another representative, and, true, I have no committee assignments, but that's so I have the time available to accomplish what you, and all the people of America, really want me to do here in Washington: Scale the Washington Monument as Spider-Man and save busloads of high school students from Critical Race Theory and Medicaid.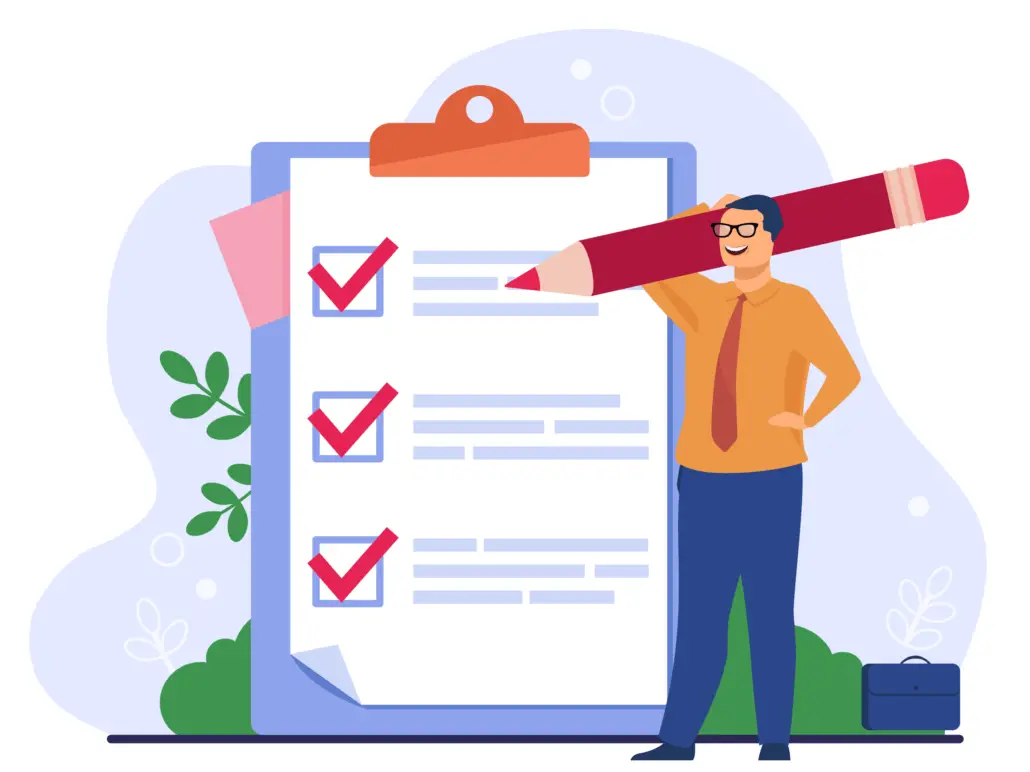 Walt Maguire is a writer and occasional terrible actor based in Philadelphia. He's written for McSweeneys, Points in Case, and American Bystander, among others.


https://weeklyhumorist.com/wp-content/uploads/2023/04/george-santos-survey-feat.png
330
432
Walt Maguire
https://weeklyhumorist.com/wp-content/uploads/2018/04/WH-color-logo-pattern-b.png
Walt Maguire
2023-04-18 20:54:14
2023-04-18 20:54:14
George Santos Reelection Survey