Best of 2022

Greetings Members of Brawn Connection Crossfit,
I hope this email finds you alive.
It has come to our attention that yesterday's WoD (workout of the day), The Skagafjörður Viking 9000, has received universal criticism from those in attendance. In an anonymous survey sent earlier today, more than one member mentioned the class caused "explosive head trauma,""neverending nightmares," and "plantar fasciitis."
We've also received a flood of emails damning the idea of using the sacred and historic bloodbaths of Skagafjörður as Crossfit gymspiration. But first, let's reflect fondly on the fact that everyone escaped unscathed by the claws of Death, and serious injuries were kept to a minimum. Still, may we all pray for Susan's speedy recovery.
As mentioned in DipWoD, the Brawn Connection app, our Tuesday evening instructor, Sarah, was to be replaced by a new trainer, a stout bearded fellow by the name of Styrkollr the Widowmaker. On paper, Styrkollr seemed to be a star candidate, claiming to hold multiple certifications in areas such as Ax Wielding, Nordic Explosion, and Incoherent Shouting. As head coach here, I was excited that Styrkollr could give our athletes exciting and cutting edge new stimuli.
Which brings me to my second point, this new stimuli was never intended to be a psilocybin mushroom infused pre-workout, which we later learned was sipped from a communal Hydro Flask inscripted with 800 cryptic runes. Styrkollr never greenlit that idea by me or the other trainers, which would have been quickly axed, as a community Hydro Flask goes directly against Brawn Connection's health and safety protocols. We're more of a Klean Kanteen gym, anyway. As we look into this, we encourage everyone to get tested for COVID-19, rabies, and any other supposedly extinct Icelandic zoonotic viruses.
Perhaps it was too ambitious on Styrkollr's part to bring out Dawnbreaker, Heirloom of Vengeance, in yesterday's workout without first leading a proper enchanted sword training introduction. A cursed blade, so I've heard, Dawnbreaker has been passed from generation to generation, allowing itself to be held only by the realm's mightiest wielders. We could have never known that the blade would be so disapproving of our beloved Susan, and while we legally can't take full responsibility for the subsequent thunder strike that occurred when she tried to lift Dawnbreaker, we're deeply sorry for what happened. We hope she is on the path to recovery, and I for one am glad the "Pray Susan's Fifth Degree Burns Actually Heal" GoFundMe page is taking off.
Acts of God aside, the workout itself was of equal intensity and length as any other of our WoDs. Right as the mushrooms kicked in, Styrkollr led the class in not-far-from-typical 3000 meters on the row machine, followed by sixty thrusters, a dozen burpees, six barbarian split squats on each side, nineteen primal screams into the sky, then immediately dropping to the floor and bear crawling through rings of fire and brimstone. Then per company policy, repeating everything seven or eight times until the lungs give out, or death, whichever comes first.
If after yesterday's events members prefer to exercise with less explosive intensity, we understand and we'll work on giving you a partial refund for this month. If interested please use the discount code MediocreMongrel60 on DipWoD. Brawn CrossFit isn't for everyone, and there's always an Orangetheory down the street.
For those who do wish to stay, we applaud you, we hear you, and to help us all move on, we'd like to lead an open discussion and safe space in the newly installed Pit of Despair where the Styrkollr the Widowmaker will be silently observing. Susan will be attending via Zoom.
Happy healing,
Coach Craig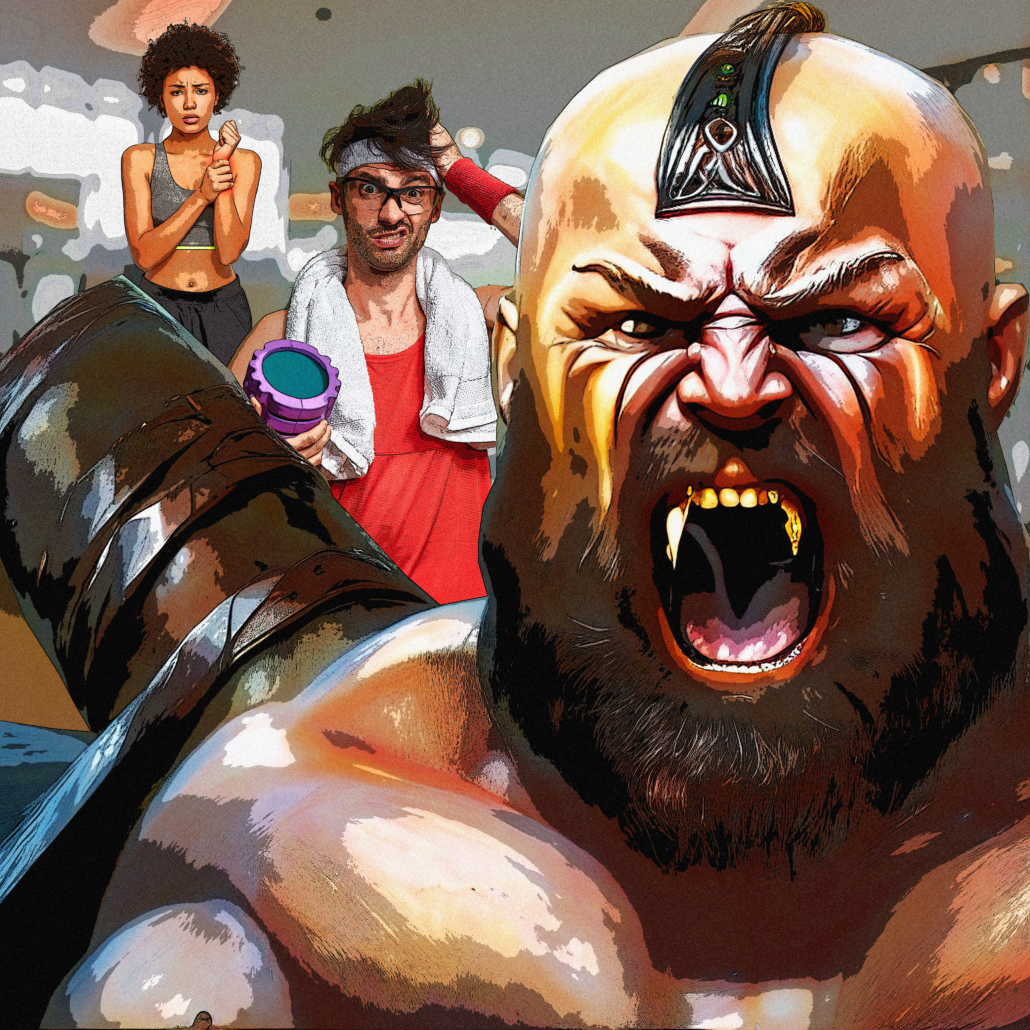 https://weeklyhumorist.com/wp-content/uploads/2022/12/Viking-gym-feat.png
330
432
Max Mitrani
https://weeklyhumorist.com/wp-content/uploads/2018/04/WH-color-logo-pattern-b.png
Max Mitrani
2022-12-29 13:08:55
2023-01-01 14:07:16
Our Gym Would Like to Apologize for Yesterday's "Train Like A Viking Of Skagafjörður" Workout