originals

"Comedy" Central. Reruns of all your classic shows that claim to be comedies but which make you unspeakably sad, such as Transparent, BoJack Horseman, and Alice.
---
The Porn Nostalgia Network. This channel gathers up all the softcore porn you remember watching as a 14-year-old back in the '90s—scrambled.
---
CNN Classic. Memorable news reports from when the world wasn't garbage.
---
Weather Channel Rewind. Memorable weather reports from before the Earth rose up to kill us.
---
ESPN Future. All the best games and highlights from sports that haven't happened yet.
---
Dude: The Network for Dudes. From their marketing materials: Sick of channels that don't cater to you, a straight white male in their 30s with obvious and pedestrian tastes? Finally there's Dude: The Network for Dudes. We play American Ninja Warrior. And that's all we play, dude."
---
PA-HGTV. PA-HGTV features only the most passive-aggressive house-hunting couples from HGTV's library of shows, along with new ones exclusive to the channel, such as That's Fine, If You Like It and Whatever.
---
VH2. This VH1 spinoff gets back to the original "VH" in "VH1″—wall-to-wall Van Halen-related content. That means Van Halen videos, Van Halen concerts, and former Van Halen lead singer Gary Cherone's reality show, My Cherone-a.
---
County/Music Television. It's different from original Country Music Television in that its "country" content is haunting, still images of bank-foreclosed homes, and its "music" is some of Philip Glass's most bizarre and challenging compositions.
---
The Channel Which Shall Not Be Named. Enquire no more as to The Channel Which Shall Not Be Named. If The Channel Which Shall Not Be Named wishes for you to know more, The Channel Which Shall Not Be Named Shall Make It So.
---
Dishes Network. Where do all of the pots, pans, plates, and tasting spoons from all of TV's many cooking shows go? They go to Dishes Network, home of shows like Hand Wash Only and I'm Just Going to Let That Soak Overnight.
---
Nickelodeon Pure. Only those named Nick, Nicholas, Nicky, Nikki, may watch (along with selected Nicoles—please check local listings). To all those not named a variation of Nick, the channel presents as a black screen and a screeching noise that causes diarrhea. Anyway, the actual programming is just reruns of Rugrats.
---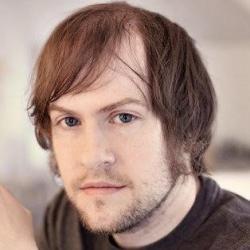 Brian Boone is a contributor to Funny or Die, Someecards, Splitsider, The Chive, and Looper, and his work has appeared on McSweeney's, StarWipe, and many other fine humor and pop culture destinations. He's the author of several delightful books, wrote a musical about pirates, and came in third on Jeopardy! once. He will clog your Twitter timeline with dad jokes.


https://weeklyhumorist.com/wp-content/uploads/2017/09/featured-image-template-newCable.jpg
330
432
Brian Boone
https://weeklyhumorist.com/wp-content/uploads/2018/04/WH-color-logo-pattern-b.png
Brian Boone
2017-09-26 18:31:39
2017-09-26 18:31:39
All the New Cable Channels