Letters

June 23, 2017 – Camp Pendleton, CA
Dear Mom,
Today, we finished training for our deployment. Per the President's order, we have spent the last three weeks getting to know the enemy by reading "The Thorn Birds," watching Bindi Irwin on "Dancing with the Stars,"and listening to Olivia Newton-John's Greatest Hits. Of course no amount of "I Honestly Love You" will make us forget that we will be battling the brutal descendants of criminals shipped from England. When England sent its people, they didn't send their best. They sent people that had lots of problems, and they brought those problems with them. They brought drugs. They brought crime. They were rapists. And some, I assume, were good people. But I'm not counting on that.
We ship out tomorrow. I know you're worried about me. I promise to be careful. You're the best mom a guy could ever ask for.
Your loving son,
Jimmy
—–
July 15, 2017 – Darwin, NT
 
Dear Mom,
You've probably been seeing on the news that the Marines were able to capture and occupy Darwin. It was brutal. It's not that the Aussies care about Darwin; they didn't put up much resistance. But my unit had to be sent in as reinforcements after much of the first wave was consumed by crocodiles.
Anyway, things have calmed down a bit in Darwin. On the surface, the population seems friendly enough, but it's very confusing because every Aussie girl is named "Sheila." I don't know why they do that. My "mate" (I'm trying to be culturally sensitive by using the local lingo), Billy, seems particularly taken with one Sheila.
While Billy has been trying to romance Sheila, I've been drinking Fosters, a local brew, with another guy in my unit. Get this, his name is Septimus Wilhelm Angus Gaines, but we call him "Swagman." He's a good guy. A great dancer. Has a wife and a couple of kids at home.
Please try not to worry. I'm fine. Will write again when I can.
Love,
Jimmy
—–
August 8, 2017 – Somewhere south of Kakadu National Park, NT
Dear Mom,
My unit left Darwin and headed into the "bush" (that's what the Aussies call the wilderness) a few days ago. It was probably a good thing for Billy because he and Sheila had been fighting, and Billy is red hot.
But for now, jolly Swagman and I are camped at a billabong, under the shade of a coolibah tree. And he sings while he watches and waits (while Billy boils), "You'll come a-waltzing Matilda with me." (Swagman wrote a song about Matilda, his wife.)
I'm sure Billy will get over Sheila soon. I sure do miss you and dad and sis. Thinking of you and sending love.
Jimmy
—–
August 31, 2017 – near Katherine, NT
Dear Mom,
I only have time for a quick note. My unit continues to head south into the Outback – which is nothing like the steakhouse. I haven't seen a single blooming onion.
I received the care package you sent. Thank you so much! I loved the cookies, and thanks for the socks! Unfortunately, I didn't get to enjoy the candy because a dingo ate my Baby Ruth. But I appreciated the thought.
Love you!
Jimmy
—–
September 12, 2017 – Near Uluru, NT
Dear Mom,
I hope you get this letter. These have been some of the most terrifying days of my life. We were ambushed by Aussie forces near Uluru. As we advanced toward the monolith, we suddenly heard thousands of voices joined in a chorus of "The Land Down Under." Moments later, the Aussies unleashed a barrage of boomerangs against us, disabling our communications equipment. The boomerangs were followed by a wave of kangaroos wearing boxing gloves. There is literally nothing as terrifying as facing down what looks like a 6 foot tall kicking rodent wearing boxing gloves. (Yes. I know they're marsupials, not rodents, but why nit-pick now?) Poor Billy was cold-cocked by a 200 pound red. When he came to hours later, he had no idea what had hit him.
We've been holding off the attack as best we can, but supplies are running low and we're tired and outnumbered. Gotta go. They've unleashed the Tasmanian devils.
God save us. I love you.
Jimmy
—–
September 24, 2017 – Platypus Junction POW Camp
Dear Mom,
I hope the Red Cross gets this letter to you. I am being held in a prisoner of war camp near Brisbane. I am healthy but the Aussies are trying to break us. The camp loudspeakers alternate between recordings of songs by "The Wiggles" and didgeridoo music. Swagman cries often because he finds it difficult to dance to the didgeridoo.
Our diet consists of vegemite and something called a "pie floater" which is a concoction consisting of a meat pie in pea soup, topped with ketchup. I'm not sure how much longer I can take this.
Jimmy
——
December 18, 2017 – Bondi Beach NSW
G'day Mum,
Sorry for not writing sooner. I've defected. I escaped from Platypus Junction and discovered the pleasures of beaches, beer and the barbie. Sure beats the Mexican front. So I'm staying here.
Come for a visit!
Cheers,
Jimmy
---

About the Author
Latest Posts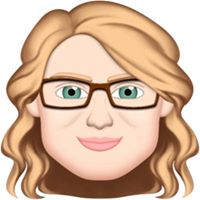 Page Barnes is a mom, humorist, and lawyer who writes as "Your Mom." She has a website where she doles out advice you didn't request. Be sure to visit it. Yourmomsguidetolife.com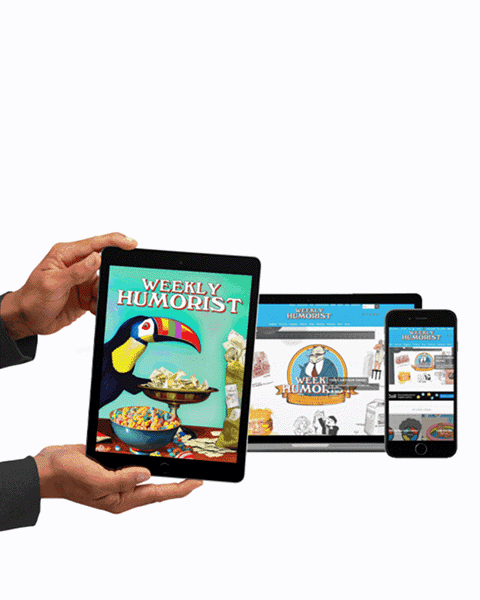 https://weeklyhumorist.com/wp-content/uploads/2017/03/featured-image-template-aussie.jpg
330
432
Page Barnes
https://weeklyhumorist.com/wp-content/uploads/2018/04/WH-color-logo-pattern-b.png
Page Barnes
2017-03-25 04:02:34
2017-03-25 04:02:34
The Aussie-American War – Letters from the Front