Originals

Your Uncle
– If his gift giving is any indication he would like a drugstore greeting card with a check for $10 that arrives three days after the holiday.
---
Your Mailman
– Your mailman is terrible, you know that, he knows that. Every piece of mail arrives beaten and battered on your floor, like a soldier barely making it home from war. And yet, you read something that said people are giving holiday tips to their mailman and so you leave a note and $10 in the last place he'll find it…your mailbox.
---
Your Co-Worker Who Once Reheated Fish in the Office Microwave
– Sheryl's sweet, sure, but what was she thinking with that salmon last July? That's a total Karen move. Point her in the right direction by gifting her a fun, reusable, eco and microwave friendly lunch box. The gift says, "I paid attention and thought you would use this, but if you even think about bringing fish again you'll be eating in the alley out back."
---
Your Neighbor
– You've lived in your building for three years and are still unsure about your neighbor. Not in a personal sense, more in a literal sense. Are they a man? Woman? Old? Portuguese? There's only one terrifying way to find out, interact with them. You congratulate yourself on bringing them some homemade cookies. You did something positive you think; this could be a year of growth for you. Soon you're exchanging smiles in the hallway. Months later they'll invite you over to meet their Shaman and share a bottle of Port, you'll regret everything.
---
Your Friend Who You See Once A Year at Their Holiday Party
– A funky colorful pillow. Technically it was already their pillow, and technically it was cream colored, but now it has fun red wine splashes on it. In lieu of wrapping simply turn the pillow over and cover with a throw blanket. Later, find a quiet moment and tell the host you saw Karen drinking wine near the couch.
---
Your Drug Dealer
– You don't know his name, but he's listed in your phone as "Doug from Work." Unlike Karen, he has really been there for you this year, he's seen you at your lowest and gotten you to your highest. He's introduced you to new friends like Monkey Dust, and acquainted you with an old friends like Hash. Is he the most rewarding person in your life or is that just the ecstasy talking? Get him a DVD of Rick and Morty.
---
Ray Romano
– The lawyers said, well demanded, you stop sending Ray gifts; but surely the holidays are an exception. From your vantage point in the bushes across the street you know that Ray loves to go jogging in the mornings. You splurge on an iPod, you know you (legally) shouldn't, but hey, it's Ray!
---
Your Ex
– Like last year, and the year before that, you drop an unmarked envelope containing your nail clippings under their front door.
---
Karen
– A Candle (with gift receipt)
About the Author
Latest Posts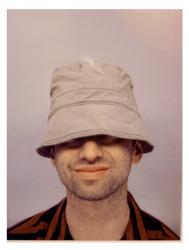 Rodney Uhler is a writer in New York who's work has appeared in McSweeneys, GQ, Paper Magazine, Slackjaw and others. He is of average height.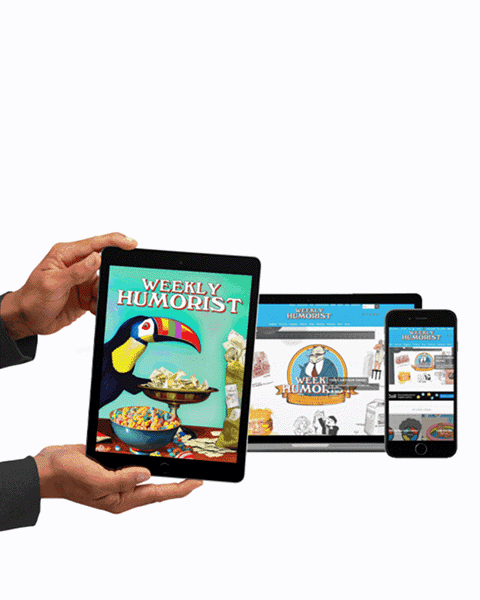 https://weeklyhumorist.com/wp-content/uploads/2019/12/gifts.jpg
330
432
Rodney Uhler
https://weeklyhumorist.com/wp-content/uploads/2018/04/WH-color-logo-pattern-b.png
Rodney Uhler
2019-12-13 19:14:56
2019-12-13 19:14:56
Gift Guide for Everyone in Your Godforsaken Life, Including Karen