Originals

Here at LinkedIn, we are happy to announce that we're expanding our mission to also make the world's professionals a little less lonely with LinkedIn Dating. Here's how it works:
STEP 1: ADD A DATING EXPERIENCE SECTION TO YOUR PROFILE
In addition to work experiences, education, and certificates, we have added a dating experience section where you can professionally peacock future lovers into hiring you into their hearts. Here's an example of a dating experience section below:
Previous Employer: Jessica Crowley (2022-2022) – Orgasms Operations Officer
Consistently Jessica's top choice for 1AM Saturday drunk texts
Performed a total of 120 minutes of cunnilingus over the course of 3 months resulting in 3 verified orgasms
Position was made redundant by merger with Vibrator
Previous Employer: Andre Mastiffe (2015-2022) – VP of Fiancé
Relocated across country to allow Andre to pursue musician dreams resulting in him having 4 paid gigs and 20 "exposure" gigs
Supported Andre financially during this time, only throwing it in his face 3 times
Promoted to wife track in 2021
Resigned from position due to Andre being a cheating asshole
STEP 2: UPDATE YOUR SKILLS
Previously we only had professional skills like "PowerPoint" or "public speaking" that you could add to your profile. Now we have over thousands of skills that are important to romantic partnerships of all kinds:
Forehead kisses
Noticing and commenting on every haircut
Giving directions from the passenger seat
Ordering the best appetizers for the table
Putting dishes in the dishwasher without being asked
Listening to you complain without trying to find a solution
An EQ level of at least a 12-year-old ("I'm sorry that happened to you," "That sounds hard," and "I didn't realize that cheating on you with your hairdresser would ruin our relationship AND force you to find another hairdresser who specializes in curly hair.")
STEP 3: CREATE A LISTING FOR THE ROLE YOU HAVE OPEN
After you have updated your profile, you may create an open role so that potential partners may apply. Here is an example listing for a boyfriend role:
Description
Gillian is a late twenties woman who is passionate about her family, friends, and loud karaoke. Her mission is to lead a happy, normal life. To be her boyfriend you must be willing to wear many hats. From Taylor Swift concerts to The Office reruns, you will be expected to perform a wide variety of tasks as boyfriend.
Responsibilities
7 "Good morning beautiful :)" texts per week
Planning a minimum of 1 date a week
Attending at least 50% of all family functions while only dissociating 60% of the time
Satisfying sexual intercourse at least once a week even if it takes a while
Killing the spider
Required Qualifications
3-5 years prior experience
Experience with healthy conflict resolution
Must be willing to travel 2-3 times a year
Acts of service as love language
Interest in the husband track
Preferred Qualifications
1-2 years minimum of therapy
Liked by best friends an appropriate amount
Does not refer to any ex as "crazy"
Likes to be updated on all coworkers/friends/family gossip
Not in a band regardless of quality level
Benefits
Family planning support
Opportunity to emotionally open up
Opportunity to split rent if promoted to the husband track
Opportunity to try new restaurants
Someone to talk to at a wedding where you only know the groom
Thoughtful gifts for your mother during the holidays
Healthcare (popping back zits)
To apply, please share your LinkedIn profile.
STEP 4: SCHEDULE INTERVIEWS & HIRE YOUR TOP PICK
Once you've selected your top candidate, you may make them an offer and negotiate start date*, and benefits package. Additionally if you are just looking for a one night stand, try I'mEasyApply to fast track filling the position. Happy recruiting!
*LinkedIn is not responsible for candidate ghosting or breach of contract.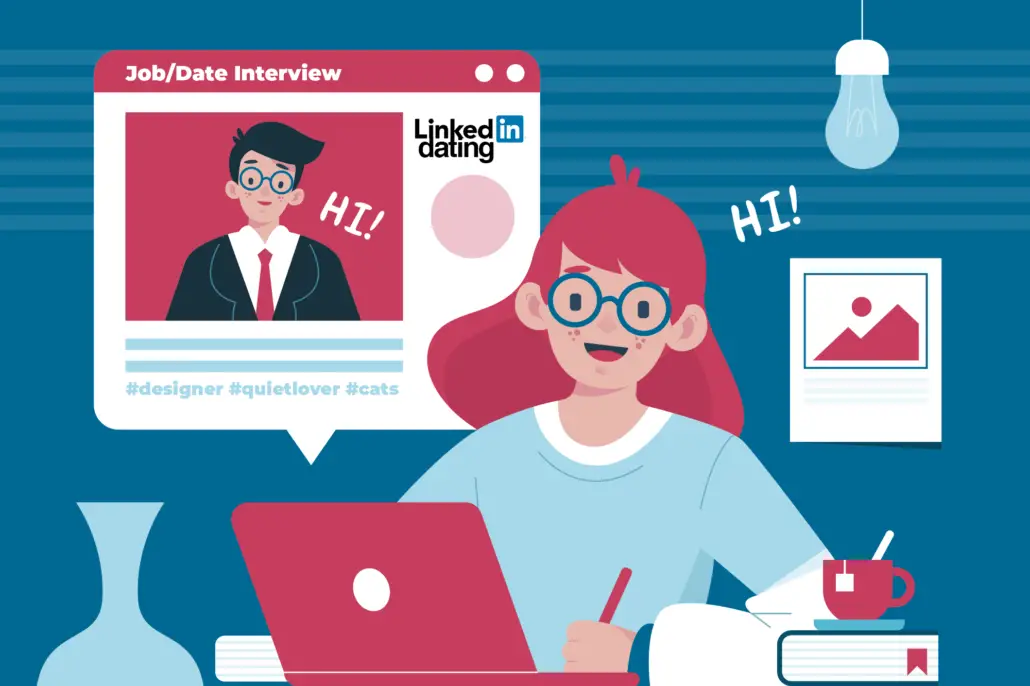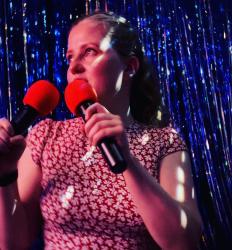 Erin is a comedian and writer based in Pittsburgh, PA whose work has been published in Weekly Humorist, Slackjaw, and The Belladonna. When not writing, she can be found alienating friends, family, and coworkers with her karaoke choices. Find her on Twitter @Erin_Ross94


https://weeklyhumorist.com/wp-content/uploads/2023/03/LinkedInDating-feat.png
330
432
Erin Ross
https://weeklyhumorist.com/wp-content/uploads/2018/04/WH-color-logo-pattern-b.png
Erin Ross
2023-03-09 18:33:36
2023-03-09 18:33:36
Introducing: LinkedIn Dating