Originals

Greetings fellow Tigers,
It's been one whole year since we've graduated and now is the perfect time to have a reunion. We can't wait to see what everyone has been up to since we parted ways and how you've started your journey toward adulthood! You may not look like you do in your senior year portrait anymore, but don't let the freshman 15 stop you from indulging in our bountiful buffet (please bring a food and drink item).
How it will work:
We will meet in the gymnasium on Saturday the 23rd at 7PM. There will be a photo booth, vintage picture displays, music from the time period and a Randy Rainbow impressionist. We're still working on possibly having trivia about early 2020's pop culture.
We do encourage everyone to bring their spouse and children so they can join in the fun and see what life was like when you were in high school.
The evening's agenda:
7-8PM – get acquainted, affix name tags, visit old lockers, teepee the principal's office (can you believe it's still old man Jenkins!?)
8-8:30PM – Watch highlight reels of old basketball games. Will have to figure out how to watch it via old technology since AV Alex got a new computer in March.
8:30-9PM – Opening of the time capsule. Get ready to see what fitted sweatpants, personalized masks and bitcoin looked like for the first time since you experienced them!
9-10PM – Dancing to the oldies (your kids may make fun of you, but who cares?)
10-?? – Just vibing.
We can't make any promises yet, but we're trying to get last year's commencement speaker Jeffrey Toobin to come back and say a few words. His schedule is pretty open at the moment, so fingers crossed!
• Please respect the neighbors on your way to your cars at the end of the evening, we want to be able to do this again next year. No need to yell out vintage slang such as "go off, king" or "slay!" in revelry with your friends.
• Everybody is invited, including Nick S. the class treasurer even though we all know that he got that position as a result of sheer nepotism while other people in class who studied bookkeeping would've been far more qualified. But of course you all didn't vote for that person just because she didn't have a dad that took all the swing voters to a waterpark that he owned. I hope you've taken the past year to reflect on that. And what did Nick do with his treasury appointment? Use the power of the office to bring more tangible benefits to the class of 2020? Or did he just use it to put on his college applications so that he could get into Brown, which conveniently accepted a generous donation from his father's dogshit waterpark profits? The place only has two waterslides for god's sake, and the short one leaves bruises all over your ass! But if that's the kind of person y'all wanted controlling the class purse strings then that's on you, I really don't even care at this point. We've all moved on. I guess when you come to the reunion and drive on the pothole-riddled parking lot and realize the other candidate in the race would've had it professionally repaved last November you'll realize maybe the person who studied the issues might've been the safer bet. I'm just here to make sure everyone has a fun time and if I expose a former class officer for being a complete fraud in the meantime, so be it. I swear to god though if he shows up and acts like he doesn't remember me again even though I came within 74 votes of winning, 8 of which were disputed, I don't know what I'm going to do. I've had a year to imagine this scenario and there's so many things I want to say, but goddamnit I could've done so much if I had just been given a shot, it would've been spectacular! You could've had someone at the helm who wanted to do big things but you went for the easy choice and the big prizes, and you have to make peace with that, Lord knows I have.
• Can't wait to see everyone there, please RSVP on the link below. See you then!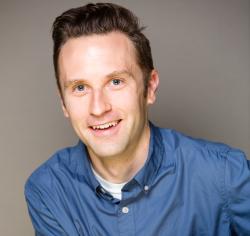 Matt Payton performs stand up comedy in Los Angeles, where he also writes topical sketches for a weekly live show at iO West called Top Story! Weekly. He has performed at the Edinburgh Fringe Festival and the Out of Bounds Comedy Festival. His work has appeared in Splitsider, Points In Case and, his fellow classmates' yearbooks in the back half of the '90s. He really enjoys writing bios and doesn't at all fret about them.


https://weeklyhumorist.com/wp-content/uploads/2021/06/reunion-feat.png
330
432
Matt Payton
https://weeklyhumorist.com/wp-content/uploads/2018/04/WH-color-logo-pattern-b.png
Matt Payton
2021-06-01 21:51:53
2021-06-01 21:51:53
Invitation To One-Year High School Reunion