originals

George Washington: I can tell a lie.  Cherry tree? What cherry tree?
---
Abe Lincoln: A house divided against itself cannot stand.  Or maybe it can. What do I know?
---
Theodore Roosevelt:  Talk loudly and carry a tiny stick.
---
FDR: You have everything to fear.  Be afraid.  Very afraid.
---
JFK:  Ask not what you can do for your country, ask what your country can do for you.
---
Richard Nixon: I am not a cook.
---
Ronald Reagan: Mr. Gorbachev add onto this wall.
---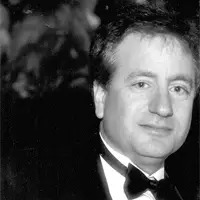 Paul Lander is not sure which he is proudest of — winning the Noble Peace Prize or sending, Congolese gynecologist, Dr. Denis Mukwege to accept it on his behalf, bringing to light the plight of African women in war torn countries. In his non-daydreaming hours, Paul has written for Weekly Humorist, National Lampoon, American Bystander, Huff Post Comedy, McSweeney's, Bombeck Writers Workshop Blog, Humor Times, written and/or produced for multiple TV shows and written standup material that's been performed on Maher, The Daily Show, Colbert, Kimmel, etc. Now, on to Paul's time-commanding Special Forces in Khandahar…


https://weeklyhumorist.com/wp-content/uploads/2018/07/featured-image-template-wouldnt.jpg
330
432
Paul Lander
https://weeklyhumorist.com/wp-content/uploads/2018/04/WH-color-logo-pattern-b.png
Paul Lander
2018-07-18 17:34:15
2018-07-18 17:34:15
'Mr. Gorbachev add onto this wall' and 6 other Presidential quotes Trump would have 'fixed' if he had been President