Best of 2022

It's time to return to school buses and the Seat Guru for Kids app can help. 
---
Overview
The 28 Blue Bird School Buses in the Suffolk County fleet are diesel air brake DT2200s built in 1998 designed for short rides.
Featured user comments
Submitted by Charles on 2021/12/05 for Row 22
Terrible. This is a noisy seat. It's on top of the back wheel and Carla DiFazzio's never stops yapping. And she smells funny.
---
Submitted by Simon on 2021/12/11 for Row 8
I like this seat–plush, wide and plenty of room for my clarinet. I have a wide frame and need plush seats.
---
Submitted by C.Y. on 2021/12/14 for Row 20
Very bumpy. Hard to eat food. I read other reviews and this seems to be a problem.
---
Submitted by Aylie on 2021/12/17 for Row 2
None of the seats are that great but it helps if you take 20 grams of Ritalin every third day.
---
Submitted by Cayle on 2021/12/20 for Row 22
Ever since the spy cameras were put in Shari thinks this bus is her own reality show. I told her the camera adds 10 lbs.
---
Submitted by Ricky on 2021/01/06 for Row 17
I can't get any homework done on any of the seats in the back part of the bus because it's too shaky. Can't write. Can't even eat my orange.
---
Submitted by Kyle on 2021/01/07 for Row 14
I might go back to riding my bike to school when it warms up.
---
Submitted by Alfa Yau on 2021/01/08 for Row 13
Excellent seat. Perfect view of Jessica Porter who is going to marry me someday. Jessica, if you see this, I didn't write this. Someone else used my name. (See you in Science)
---
Submitted by Carlo on 2021/01/13 for Row 23
Second to last row. Awful location. Sit here with great caution and fear. Jake Connelly always sits against the back window to harass other drivers. He is a criminal. If anyone on this bus gets strangled he's the first person who should be questioned. Why should he get to always sit next to the back exit door? Life is so unfair.
---
Submitted by T.J. on 2021/01/15 for Row 6
Lucky row 6. One time found a banana there.
---
Submitted by Wayne A. on 2021/01/16 for Row 14
This seat is two rows behind Jessica Porter. She is hot. I'll tell you what is not so hot. Row 14. This row has a draft so sit in the aisle and not near the window.
---
Submitted by Jim Yarosh on 2021/01/18 for Row 3
There is something wrong with the heater in this row. It blows like a hundred zillion times harder than any other. I'll only sit here if I didn't have time to blow-dry my hair. WARNING: Too far to see Jessica Porter.
---
Submitted by Rob on 2021/01/23 for Row 9
My Mom insists I sit in Row 9 every time so she knows if I'm on the bus if she drives past on her way to work. Chris asked if I feel smothered.
---
Submitted by Mina O. on 2021/02/03 for Row 7
IMO it is the freakiest seat on the bus. a VERY busy area. People seem to think that my personal leg-room in front of me is a walkway to the another dimension. This row, like all others on this bus, ends with a window. How about some personal space?
---
Submitted by Cyndi on 2021/02/06 for Row 17
I counted 48 pieces of gum on the back of the seat.
---
Submitted by Chad on 2021/02/07 for Row 5
I love bouncing up and down on this seat. I get most of my daily exercise during these bus rides. Once I threw up.
---
Submitted by Timm on 2021/02/09 for Row 3
When I complained about Rob picking on me to Rosie she told me to find an alternative seat. I decided to deal with Rob. Now I sit next to him every trip. He has had a hard life.
---
Submitted by Allison Haight on 2021/02/09 for Row 18
Row 18 is full of ancient graffiti. Fascinating reading and you can really learn a lot about the old days. They were very politically active. There is a "Foreigner Rules" scribbled on the seat. I spotted an anti-France message, "Bon Jovi Sucks." And on the top left corner it says, "DEF LEPPARD," written by some animal activist.
---
Submitted by Michael E. on 2021/02/13 for Row 11
Window seat on right side is a pretty sweet. I get great sleep and the high seat allows me to stay there long after the bus has left the school.
---
Submitted by Gilliam on 2021/02/18 for Row 6
Easy to get on and off the bus. Good vantage point for writing down license plates of cars driving thru the bus Stop sign and flashing lights. I give these to Rosie as I get off. Because it's near the front, you don't have to deal with Jake Connelly.
---
Submitted by Thomas G. on 2021/02/20 for Row 5
WARNING!!! Chad Gumsweil once threw-up in this row. Allegedly.
---
Submitted by Kathi on 2021/02/23 for Row 8
I once made out with T.J. Now I never sit here anymore…too many painful memories.
---
Submitted by Todd M. on 2021/03/03 for Row 14
This is a comfortable seat that can go very bad very fast if Kara and her annoying friends start singing. I call her Lame-o Kara-oke.
---
Submitted by Joseph Stein on 2021/03/11 for Row 21
Be warned. From back here, you can't hear any announcements, even when Rosie is using her bus driver voice. Reminder: next Tuesday is her birthday and I'm doing the card because I have excellant spelling. Jake is in charge of the collection. We're getting a Starbucks card.
---
Submitted by Derek Lewis on 2021/03/13 for Row 3
Anyone here find a green spiral notebook with the large letters BIOLOGY across the front? It's imperative I get this back–it's filled with all valuable, original skateboard designs I plan to get very rich from.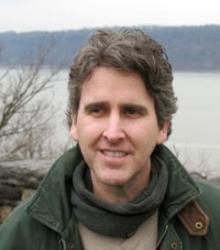 https://weeklyhumorist.com/wp-content/uploads/2022/05/bus-feat.png
330
432
Bob Eckstein
https://weeklyhumorist.com/wp-content/uploads/2018/04/WH-color-logo-pattern-b.png
Bob Eckstein
2022-05-03 18:20:38
2023-01-01 14:39:57
Seat Guru for Kids