Originals

Bonjour! Welcome to our restaurant situated right below the Eiffel Tower in Paris, France.
Believe it or not people from all around the world have traveled far and wide just to eat at our restaurant. It's true!
Every day of the week and every week of the year, visitors line up to take pictures of our restaurant and the surrounding structures. Families, couples, tour groups, you name it! Oftentimes, our waitstaff is given the special privilege of taking these photographs. We don't mind! We're just glad so many people enjoy our food!
Just the other day a couple visited all the way from Alaska! After their meal, the boyfriend even marked the special occasion by proposing to her in an area slightly adjacent to the front of our restaurant! She said yes!
Yesterday, we had a group of architectural historians visiting from Beijing. They spent the whole day with us, eating breakfast, lunch, and dinner while they admired a nearby tower. They raved about our restaurant, saying it was "conveniently located" and "open all day."
We even have a few traditions around here! Patrons who enjoy their meal climb up the tower, position themselves over our roof, and spit on it as a sign of appreciation from above. So if you join us for dinner and think you hear a cool rain rolling in on a beautiful Parisian night, think again!
The original tradition was to throw lit cigarettes but we compromised and settled on a safer alternative that was born out of the necessity to put a fire out!
Another tradition people celebrate is using our restrooms all the time. We used to provide codes to the restrooms on every receipt to limit the number of occupants but ever since people started flocking to our facilities in particular, we had to remove it! They simply can't get enough!
You might also notice the influx of visitors at night when we, along with another larger building, turn on our famous twinkling exterior lights. We attribute the extra traffic at night to our fantastic light display but we know the truth: People love our coq au vin!
One man became so fraught with the gastronomic ecstasy we provide, he scaled the side of the Eiffel Tower directly above us without a harness! The stunt required the local fire department and a large police presence immediately. What can we say, they're crazy about us!
Following our culinary success, we've been featured as the backdrop in several movies. Look out for us next time you watch 2009's G.I. Joe: The Rise of Cobra. We're the building with the green awning right underneath the smoldering Eiffel Tower!
And if you find yourself digging through early video archives, inventor Franz Reichelt's failed parachute test of 1912 that claimed his life occurred right where our front door is located! We honor his memory with the menu item Ortolan Bunting de Franz!
You'll notice the Champ de Mars in front of us hosts hordes of people asleep on public benches, full from their meals. Some will walk it off along the famous tree-lined pathways while others find that driving fast in a moped gets the food down quicker. No matter how they digest, we're happy to serve them!
In fact, our patronage goes far beyond there. The city of Paris as a whole has become one of the world's top travel destinations with over 30 million visitors a year! Forgive us, but we can't help but think we might've had a little bit to do with that!
It's no wonder we're prominently located at the bottom next to a row of trees behind a light pole on every postcard, souvenir mug, and default screensaver. Some say they even tried to include us in early drafts of Paris's Olympic logo as a nondescript, gray rectangle below the abstract tower due to popular demand!
Visitors who have trouble communicating with us agree that the tower is a helpful landmark for finding our eatery, assuming it was built for that purpose. Rumor has it, the plan for building the tower was actually a long-term marketing ploy for the restaurant that would eventually settle below it 124 years later so people could easily find it!
If that theory is true, which we believe it to be, then that would explain the replicas of our neighboring structures paying homage to us all over the world! You can find them in Las Vegas, Tokyo, and even the city of Mason in Ohio!
But nothing compares to the real thing! You can't recreate our world famous crème brûlée or our tarte tatin made fresh every day. And you could never recreate the shadows engulfing one side of the building while the other sun-faded side makes it look like we used two different shades of paint. You can try, but you just can't.
Book your trip today!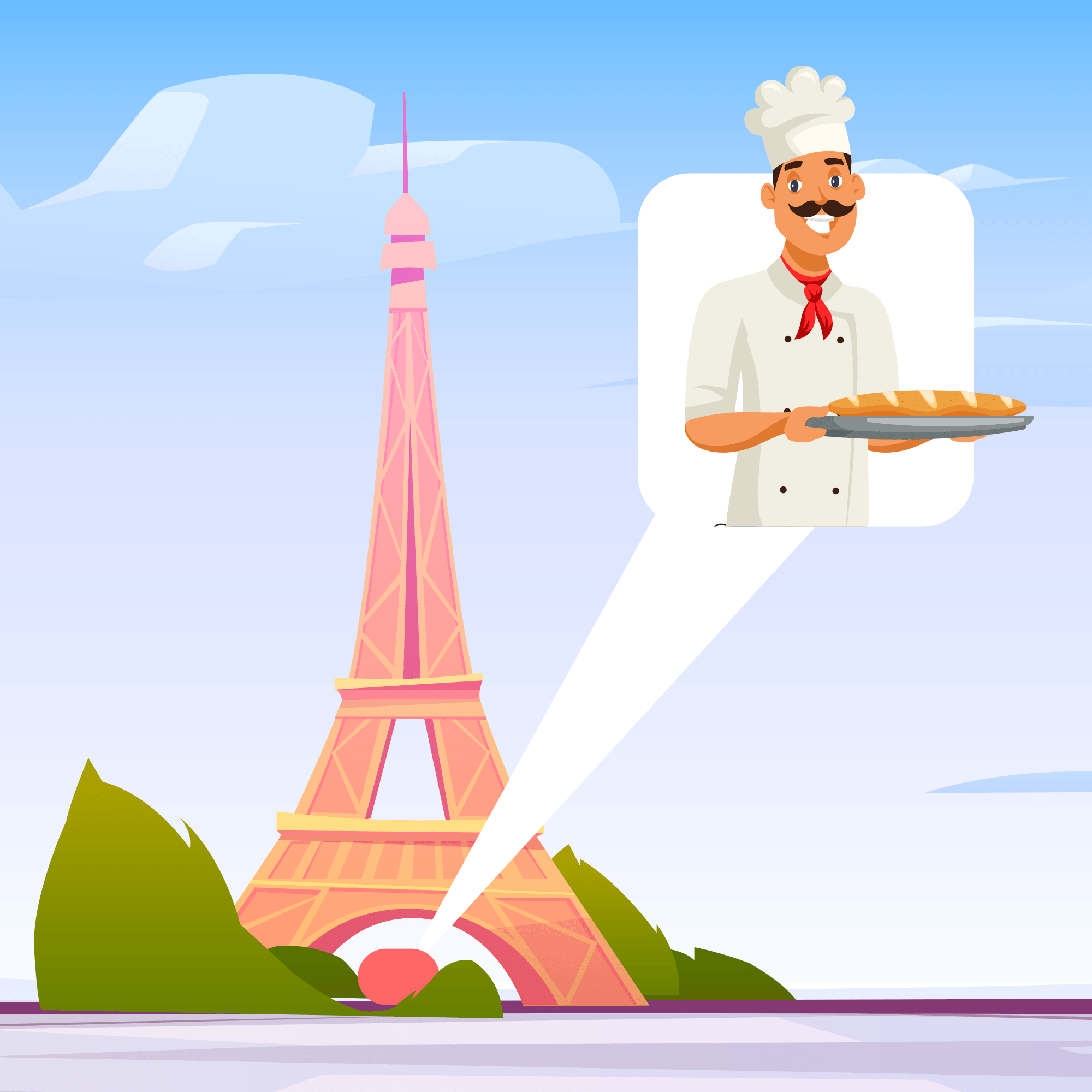 https://weeklyhumorist.com/wp-content/uploads/2022/04/tower-feat.png
330
432
Robert Criss
https://weeklyhumorist.com/wp-content/uploads/2018/04/WH-color-logo-pattern-b.png
Robert Criss
2022-04-28 16:17:35
2022-04-28 16:17:35
We're The Restaurant Underneath The Eiffel Tower And People Have Traveled From All Over The World To Eat Our Food!