Best of 2022

HANSON   V.  "THE GUYS"
UNITED STATES DISTRICT COURT
SOUTHERN DISTRICT OF NEW YORK
————————————————————-
DAVE HANSON,
Plaintiff,
AGE DISCRIMINATION COMPLAINT
-against-
"THE GUYS"
Defendant
————————————————————————————————-
Plaintiff Dave Hanson, by his attorney, Nicholas T. Hedges, for his Complaint alleges as follows:
                                  Nature of the Action
 This is an action seeking behavior modification and redress for damages from relentless and cumulative incidents of age discrimination. Plaintiff alleges James "Jimmy" Decker, 37; Mike "Groggy" Boulheim 35; and Geoff "Zippo" Rinaldi, 38 ("The Guys"), have treated Plaintiff differently since his 40th birthday, regarding his opinions and cultural references as "outdated and irrelevant." Plaintiff claims age discrimination continues despite fact that his appearance and dress are youthful, his hair is bountiful, and he exhibits a continued partiality to cultural influences favored by adults in their 20's and early 30's, including "Impractical Jokers," "Jackass," and UrbanDictionary.com.  Plaintiff also notes that since above mentioned 40th birthday, The Guys have unfairly treated Plaintiff's presence as detrimental in places where The Guys are attempting to meet women, despite fact that Plaintiff still has as much "game" as Defendants with the exception of Boulheim.
Plaintiff and The Guys have enjoyed a longstanding friendship that included a celebration of Plaintiff's 40thbirthday on November 8, 2020.   During celebration of said birthday, Plaintiff endured many age-related comments including remarks based on presumption of his diminished virility, as well as numerous "reverse mortgage," "Prevagen," and "mobility scooter" references and inquiries as to whether he'll now spend his spare time volunteering to massage preemies.  Plaintiff assumed this was "due course" and tolerated treatment with stiff upper lip.
 On November 19, 2020, Plaintiff notices that while Rinaldi continues to habitually address other members of The Guys as "Dude," "Bro," "Jackwad," or "Yo Douche," he has ceased addressing Plaintiff as "Dude," "Bro," "Jackwad," or "Yo Douche" despite a long history of doing so.
Plaintiff learned when The Guys gathered at Defendant Decker's apartment on December 9, 2020 that Defendant Rinaldi had texted Defendants Boulheim and Decker audio of a bootleg Weezer concert but did not include Plaintiff on the text, even though Plaintiff had previously attended Weezer concerts with The Guys and in fact it was Plaintiff who first brought Weezer to the attention of The Guys in 2011 or thereabouts.
On January 11, 2021, Plaintiff learned that a Friday night "Call Of Duty" marathon had not included him, even though Plaintiff is on an equal skill level with all Defendants except perhaps Decker. Defendants claimed under subsequent questioning that the game was "impromptu" and that at 10:35PM it had been "too late" to call Plaintiff so they instead called Boulheim's younger brother Freddy; Plaintiff recalls receiving calls well after midnight in the years leading up to his 40th birthday.
On February 2, 2021, at a gathering of The Guys, Defendant Decker made a joke about "sexting" and looked for laughs from Defendants Rinaldi, Boulheim, and Boulheim's younger brother Freddy, but did not make eye contact with Plaintiff.   During a subsequent dinner at Defendant Rinaldi's home, Rinaldi did not offer Plaintiff a taste of his "Famous Five-Alarm Chili," despite the fact that Plaintiff can eat chili peppers just as hot as the other Defendants, and while doing so he never "cries like a little bitch" in the manner of Defendant Decker and Boulheim's younger brother Freddy.
WHEREFORE, Plaintiff respectfully requests that this Court enter judgment on his claims for relief
a) Plaintiff requests that he be reinstated to his former status as a "contemporary" and be included in all activities wherein The Guys exude "exuberance" and "youthful defiance," such as "beer bong testing," scamming car dealers to get test-drives in Maserati's, and "ditching work" to attend unspecified day games at Yankee Stadium.
b) Plaintiff requests that The Guys will engage in compensatory behavior to atone for pain and suffering, including herewith referring to him exclusively by the name "Wild Man."  Also herewith, if The Guys are in a social setting and there is a woman over the age of 28 present, one of The Guys shall address Plaintiff and plainly say "Yo Wild Man, there's a cougar for you."  Also herewith, The Guys shall address all questions exclusively to Plaintiff during discussion of any or all issues relating to TikTok videos, Bitcoin-financed girl bands, trending Reddit threads, and inclusive non-binary influencers.
Dated: New York, New York March 18, 2022
______________________________
NICHOLAS T. HEDGES Attorney for Plaintiff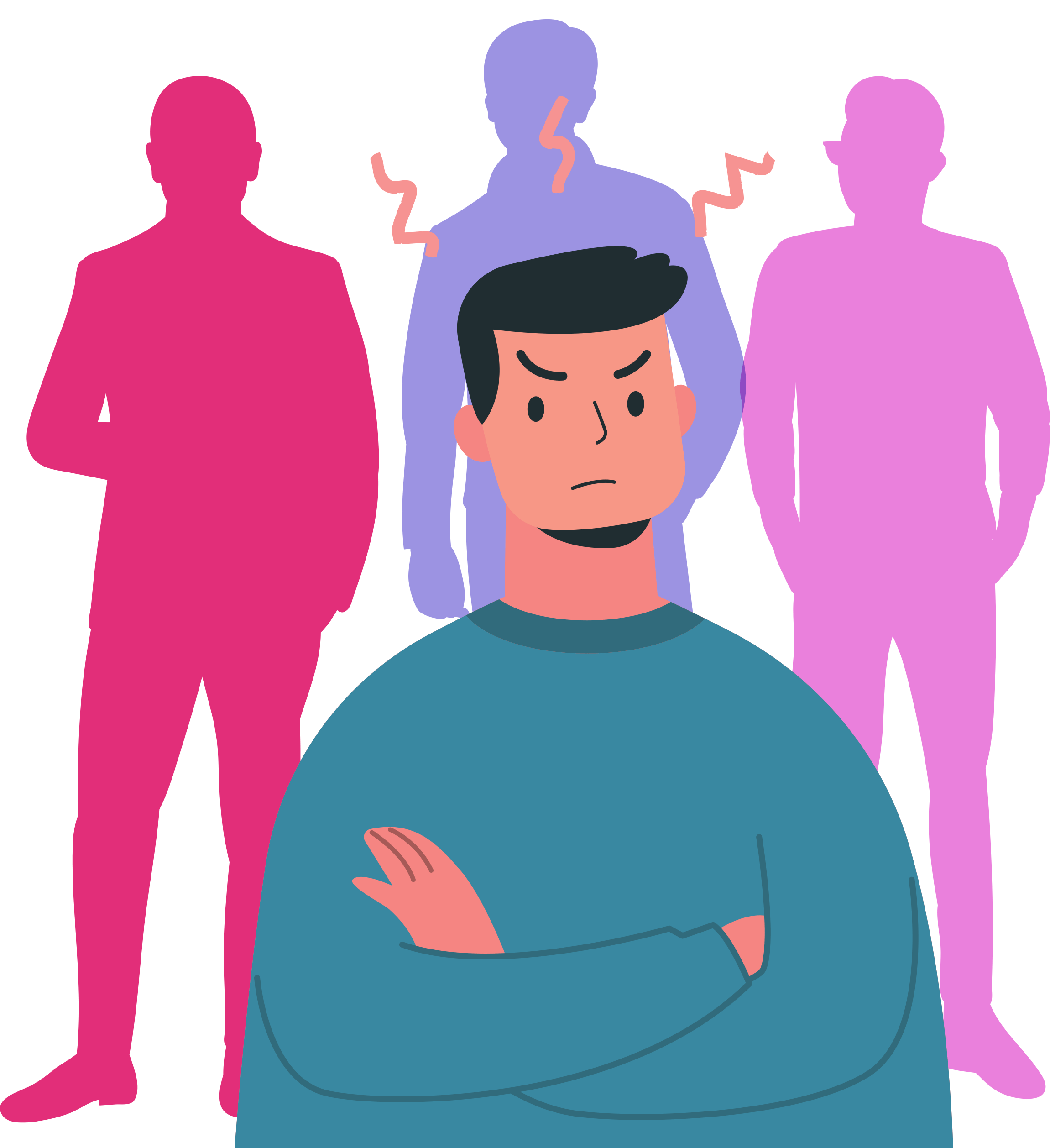 About the Author
Latest Posts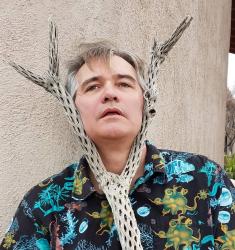 Dave Hanson works at The List, a Phoenix-based entertainment show seen in major markets across the country.  Previous to that he has written for George Lopez, Jay Leno, David Letterman, Comedy Central, and magazines including National Lampoon, The New Yorker, and American Bystander.  Oddly enough he is also a mosaic artist — you can see his work at www.davehansonmosaics.com.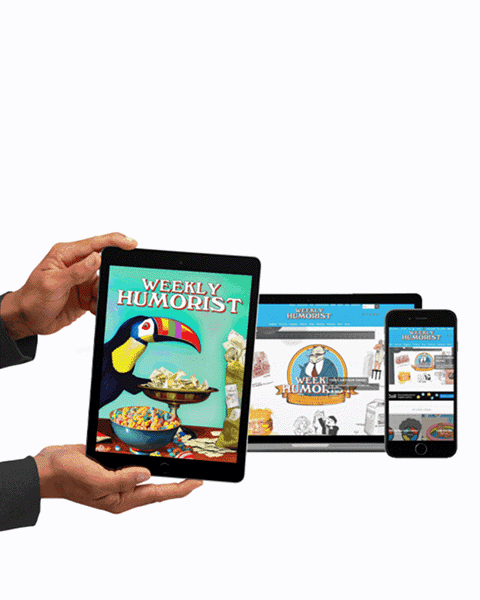 https://weeklyhumorist.com/wp-content/uploads/2022/04/sue-man-feat.png
330
432
Dave Hanson
https://weeklyhumorist.com/wp-content/uploads/2018/04/WH-color-logo-pattern-b.png
Dave Hanson
2022-04-28 17:11:07
2023-01-01 14:41:15
AGE DISCRIMINATION COMPLAINT: HANSON   V.  "THE GUYS"