Originals

Welcome to your first copy of the Charles Turnbridgerterington Classics for Men Collection catalog!
Here, you'll find astonishing bargains on the best menswear made in America today for men of distinguished taste which took decades to develop, if you know what we mean. We hope our outstanding collection and impressive bargains make up for receiving this catalog at all.
Let's be honest! When you start receiving great deals on plaid button-down Oxford shirts, shawl collar cardigans and impractical zip-up sleeveless cashmere, you know you've reached a certain age. But it also means you've reached a point in your career where you consider a $300 price tag for a casual shirt reasonable. Our pleated jeans and extra-wide-leg stretch cargo pants – who but a rich grandpop would wear such monstrosities?
Sure, you can put on your Clash and your Bush and your Kate Bush, but playing them on vinyl doesn't make you young and wired. It makes you old enough to have the original albums before CDs were invented.
Let's talk tweed.
You've been thinking about tweed lately, haven't you? The thought just popped into your head one day, unbidden: Those Agatha Christie victims look dressed for any occasion. Your old t-shirts are looking a little faded, stretched out, too metaphorical. Or maybe a tweed vest and our matching tweed trousers will help regain the respect of the young people at the office, who clearly want you to just retire already. Time to up your game against your thirty-year-old boss – he might have that Marketing MBA he constantly brings up, but he doesn't have our tweed three-piece suit. The Blandings comes in charcoal gray or hazelnut, $968, or $2392 for two, but then there's a 10% discount on your first order, but then there's tax, though shipping is free if you can guess the secret daily code. Wear it distinguishingly with our wildly contrasting checked dress shirt with brown buttons and a split back yoke. Does he even know what a yoke is? Does his tie have teeny flamingoes and clowns spotting it like dancing lice? He probably doesn't even wear a tie. He might be a she, in which case she's likely too young to be interested in our companion line, the Karen Eblighatian Diamond Collection for Women Who Will Outlive Their Partners And Question Certain People's Right to Park On Her Street.
Either way, you'll want to relax with a night out at some damn jukebox musical wearing our luxurious dinner jacket. The Smoker is available in velvet, cashmere, or tweed, with a shocking blue lining printed with images of platinum cards. There's even an option of a Nehru collar, because we're curious who would buy that. $606.
On pp. 33-38, check out our footwear for the stiff gentleman. Everything is either slip-on or clip-on, with a double-thick inner sole. It's like sleeping on your feet, which is something that's starting to appeal to you, you wait and see.
Whether you're walking the mastiff through the acreage in Westchester or dragging your daughter's chihuahua to the coffeehouse two blocks up by the car wash, we think you'll agree our leather trilby will keep the damp morning fog out of your silver mange. It might be more fun to go to the coffeehouse: Once you've apologized (again) for the ungodly nonstop hysterical high-pitched barking, you can change the subject to mansplaining what a trilby is and how it really is cool, no really. The Mansplainer Trilby, $175, S (too small), M (still too small), L (too big), XL (still legally human).
Twice a year you will receive our Homeware catalog. The Christmas edition is essentially things you might order for your healthier, poorer relatives who have no use for a set of 25 plastic sherry glasses. The Summer edition is all sports equipment you think you might use before September, and patio cushions you very much will. As always, pp. 33-38 of the Homeware edition features our full line of little pill boxes, knee support sleeves, and glucose monitors.
We'll be sending these every month. Don't think moving will get you out of it.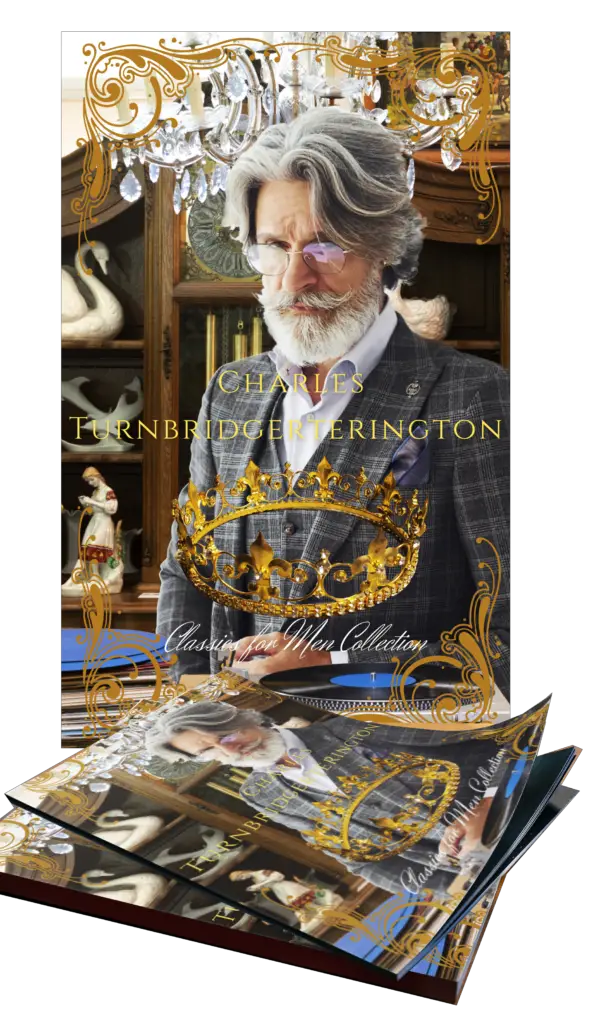 Walt Maguire is a writer and occasional terrible actor based in Philadelphia. He's written for McSweeneys, Points in Case, and American Bystander, among others.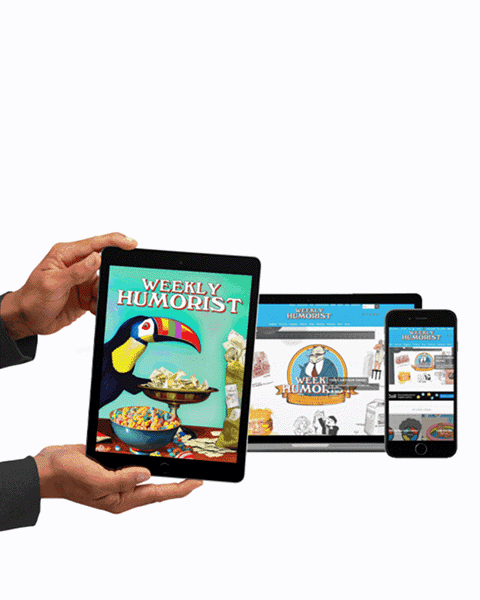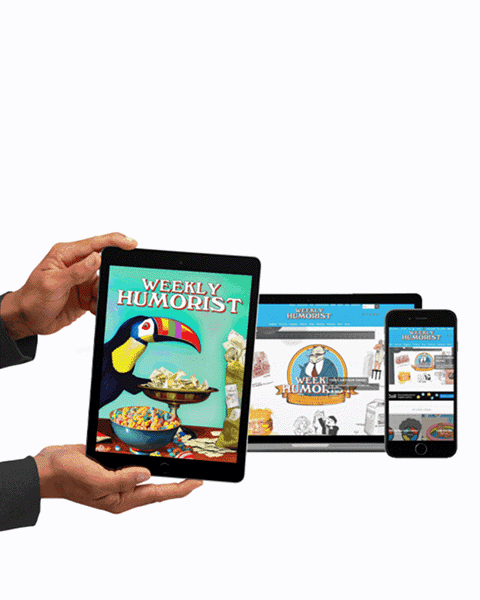 https://weeklyhumorist.com/wp-content/uploads/2023/02/Catalog-mens-feat-1.png
330
432
Walt Maguire
https://weeklyhumorist.com/wp-content/uploads/2018/04/WH-color-logo-pattern-b.png
Walt Maguire
2023-02-09 18:21:43
2023-02-09 22:10:30
Start Enjoying This Catalog You Think You're Too Young To Get