originals

Palazzo Lucca 2008 Lamprey-Stuffed River Pinot Grigio Frutti Di Spazzatura; $24:
Light-bodied, racy with generous zip and a fruit-forward zestiness. It becomes sublime as it opens, conjuring memories of better times with Lisa. There is an unexpected elegance—utterly seductive, fair and immediately pleasing to the eye and groin. This wine's length, however, has been cut heart-kebobingly short. Its last impression is harsh, like the abrupt termination of our relationship that I suspect is due to a pompous turd balloon named Chad. I am left with a spleen-smushing gut punch in this entirely brutal and bitter finish. Flavor comparison: decomposing lemon and the territorial markings of an adult male liger.
---
Aristapants 2013 Horse Glue Vineyards Chardonnay (Russian Mafia Valley); $60:
An opulent nose surges from the bottle in this lush, exuberant wine, one that immediately can smell a dick-nosed boner box on his girlfriend's tail and confirmed cheating. This is a fairly big, weighty dilemma of a Chardonnay, but one whose alcohol levels are balanced by crisp acids and the ripe fuckery of a sneaky mofo. Aromas of toasted dick-move and smoke-up-my-ass lead the way, followed by hints of whole wheat toast and the butt burps of an elephant seal. The long, mouth-watering finish brings sour, underhanded, double-crossing bitch-slappy elements back to the fore.
Note: Lemon, pear and honey badger combine to good effect on the palate, buoying the exuberant fragrances of a horny sphincter nugget and a cheating toot cabbage.
---
Moneybags Canyon 2012 Old White Man Cabernet Sauvignon (Washington); $90:
Barrel notes of ball sweat and douchebaggery take the lead in this poorly-endowed, aromatically brooding wine, followed by dried illegal herbs and showoffy fruit. I detect scheming, a heinous tanning addiction and a narcissistic obsession with mirrors: elements that one has come to expect from a drug-loving turd canoe. The flavors are pitch black, coating the palate from end to end with layers of arrogance, swollen biceps, Fabio hair, deceptive tannins that lie about being your buddy and a graphite-filled finish that lasts no longer than thirty eight seconds and stabs you in the nutsack. This winemaker is on steroids. I hate Chad.
---
Pretentious & Broke 2012 Estate Limited Merlot (Wally Wally Valley); $105:
From an organically farmed estate vineyard in the bowels of the eternal Inferno comes an armpit of a merlot. It will suck your soul through the bottle, taunting you with memories of duo-dancing to Gangnam style in the nude and feeding her cold cuts in the shower. Fuck-you flavored desperation and Donald Trump's toupee weave between thick layers of anguish and tar-colored gloom, complemented on the palate by blubby whimpering and the chode of a wild boar. Pairs well with a five pound tub of cookie dough and enough tears to hydrate California.
---
Zütterberg Nob 2014 Rëcht Gesichtisct Ratschet Riesling (Frtzrksd); $39
Mandarin peel flirts with the aromatic zest of winning her back. The concentration of flavor is immense and has the verve, drive and linearity of my John Deere plowing into the side of Chad's Ford F-150. Right now, this feels like a compact parcel of fruit flavors, held tight by citric freshness, yet offering glimpses of yeasty savor, dialing Lisa's cellphone 435 times, declaring my undying love over the highjacked sound system of a Seahawks game, and a textural element reminiscent of Chad eating shit. The citrus notions are promises of tart grapefruit, tangy tangerine, an armadillo-sized engagement ring, making a finger puppet out of Lisa's discarded hair and the takedown of a tone-deaf shart captain. The palate is definite and astute, standing with defiance as I spray paint my proposal to Lisa and "Chad is an ass taxi" across the side of Gold's Gym. There is an overriding ambrosial scent of leaving the gifts of a tutu-clad miniature horse and an oversized nude self-portrait on Lisa's front lawn while I hold a boombox that blasts "My Heart Will Go On" at 3:45 in the morning. It should drink best from 2017 or be savored until 2048 when Lisa and I are celebrating our 30th wedding anniversary and Chad has long since exterminated himself during a tragic weightlifting accident when two 150lb incline dumbbells compressed him into a maxi pad.
---
Domaine De La Poubelle 2014 Cuvée les Ratdroppings Cabernet Du Fart (Bog-sourced); $4,897 + additional legal fees
Despite the sharp impression of being bitchslapped with a restraining order, this wine manages to maintain vibrant hope in the form of a woman named Sally who is sipping it's fresh infusion. I enjoy its ample acidity, admiring the citrus complexity of Sally's firm melons. I note, with great enthusiasm, that she does not spit the plush mouthful, but rather swallows like a diabetic pelican. A medium weight palate is lifted by firm peach, Chanel No.5 and a dress so short that it may in fact be a belt, all easy to imbibe while maintaining a mandatory 300 foot distance from Lisa. Everything you'd ever want in this arresting wine is here—except for the hint of boyfriend who has just appeared and kissed Sally on the cheek. The finish on this palate signifies the dawn of the apocalypse, its goat orgy of flavor overrun by the pungency of feral cats. It was obviously distilled during the grape depression in the bladder of an aardvark. Lisa would love this wine. I'm gonna text her.  
---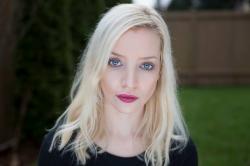 https://weeklyhumorist.com/wp-content/uploads/2017/03/featured-image-template-winetasting.jpg
330
432
Kira Jane Buxton
https://weeklyhumorist.com/wp-content/uploads/2018/04/WH-color-logo-pattern-b.png
Kira Jane Buxton
2017-03-09 17:27:21
2017-03-09 17:27:21
Wine Reviews By A Sommelier In The Midst Of A Heinous Breakup