Originals

Guidance counselor/Writer/Director Mr. McGrewan has done it again. Fresh off the heels of last year's Doubt: A Hip-Hopera and 2019's celebrated A Long Day's Journey Into Puppets comes Angels! in America! The Musical! An all-singing, all-dancing extravaganza that's guaranteed to make this Pride month the best one we've had since the Queer Eye guys got lost and had to stop here for directions. This will put to rest any concerns about the quality of the high school theatre scene in Ponca City, Oklahoma!
Angels! In America! takes place in the distant, unimaginable past: the 1980s. Neither I nor my classmates had ever heard of Angels in America: A Gay Fantasia on National Themes before, but thankfully, Mr. McGrewan added pop songs and all-new original music to help us kids better understand the period. For example, in the original play someone named Ethel Rosenberg haunts Roy Cohn as he dies. But in this version, Roy has a change of heart thanks to Whitney Houston and Lisa Frank scratch N' sniff stickers. Awesome job, Mr. M!
Opening night was electrifying. From the opening bars of "Rabbi Isidor Chemelwitz's Hasidic Hoedown" to the faint sounds of Tony Kushner's lawyers screaming at Principal O'Shaughnessy in the hallway outside the auditorium, every moment vibrated with the magic of live theatre.
Joe Pitt (senior J.J. Doherty, Class of 2021 what-what!) and Harper (Mary O'Sullivan) brought me to tears during their heartbreaking duet about miscommunication, "Endless Love [for Pills and Men]." Louis (Shawn Cassidy Jr.) rocks out with an original Sondheim-esque patter song called, "I'm a Progressive, Jewish, Gay New Yorker and I'm Not Having Any Fun," thoughtfully accompanied by rhythmic, agonizing screams from dying Prior Walter (Mark McMacalhanny). I was especially touched by Prior's show-stopping solo of U2's "I Still Haven't Found What I'm Looking For", set to a slide show of HIV treatment research, crying Cabbage Patch Kids, and inspirational "Hang in There, Baby!" cat posters. I thought it did a great job of subtly conveying that Prior Walter still hadn't found what he was looking for.
But best of all is Roy Cohn, played by the writer/director/guidance counselor Mr. McGrewan himself! Roy is dying, he takes the Lord's name in vain, but in a brilliant twist, he can still belt out R.E.M's "Losing My Religion." The atmosphere of apocalyptic doom is filled out by the sparkling, toe-tapping All Saints Catholic High School Choir, as well as the faint sounds of Michael Stipe's lawyers screaming at Principal O'Shaughnessy in the hallway outside the auditorium.
But don't take my word for it! Here's a small selection of testimonials:
"No matter your religion, watching the Angel of America sing "We We We We Are The World" with Jesus, Mohommad, and Moses will make you a believer (in the power of song!)"
"Watching St. Mary's finest tackle this masterpiece for six hours straight was mesmerizing, even when sophomore Anne McCatholicname broke down sobbing out of exhaustion during what was otherwise a very well-choreographed version of 'Ice Ice Baby' sung by Mr. Lies in Antarctica."
"As Radiohead's longtime lawyer, I can assure Sean McGrewan that we will be taking decisive legal action. The use of 'Creep' to reflect Louis's self-loathing was both heavy-handed and a blatant violation of copyright law."
No doubt about it, Angels! In America! is my new favorite musical – it's even better than Grease! While the show is incredible, it's not for everyone. There is some very heavy subject matter that may upset some young children, and the first six rows will get wet. With only one more weekend left of this short run, I suggest you dance your way to the auditorium so you don't miss it!
About the Author
Latest Posts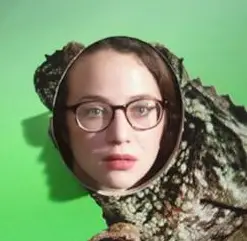 Jennie Egerdie is a writer and performer from Canada living in New York City. Her writing has been featured in McSweeney's, The Belladonna Comedy, Points in Case, and shortlisted for PEN Canada's New Voices Award.


https://weeklyhumorist.com/wp-content/uploads/2021/06/angels-play-feat.png
330
432
Jennie Egerdie
https://weeklyhumorist.com/wp-content/uploads/2018/04/WH-color-logo-pattern-b.png
Jennie Egerdie
2021-06-29 18:28:21
2021-06-29 18:40:20
All Saints Catholic High School Presents "Angels! in America! The Musical!"