Originals

Switch the Soup Spoon and Main Course Spoon At Supper: Mother didn't dish out thousands of pounds for eight years to a private etiquette coach for nothing! Switch the placement of Mother's soup spoon and main course spoon before Saturday night supper with your godparents Lord and Lady Hestingforth. As refined as she is, Lady Hestingforth will surely turn pink with secondhand embarrassment when she sees the haphazard place setting of the fine China we actually use every night. You'll surely get a spanking and stern talking to from Nanny!
---
Move Father's Expensive Items in His Study Slightly: While Father is out riding his prized equestrian mare Shandy, take advantage of engaging in horseplay in his empty study. Move his cherished trinkets ever so slightly to mess with his head! Nudge his Oxford class ring from atop his first edition encyclopedias a couple inches to the right. Then move the empty bottle of Isabella Islay bourbon he once shared with former Prime Minister Tony Blair to the other side of his hardwood desk. Last but not least, swap his MVP trophy for when he played badminton at his old boarding school I'll be shipped off to next year and place it on his bar cart. Be wary that if you do too good a job at this prank, Mother may fire the maid for not dusting as thoroughly as she says she does!
---
Shake Up The Seating Chart at the Charity Auction: When helping Mother with the seating chart for the Whitehall County Charity Auction to benefit the poor, swap the name plates before the event starts. Be sure to seat Mrs. Clarice Wellington right next to Mrs. Constance Brown-Carringway at table 13. Ever since Clarice poached Constance's butler off her, things have not been the same in the inner circles! The slap on the wrist you'll get at home after the auction will all be worth the forced smiles and perched lips!
---
Cause Chaos At the Debutante Ball: At the debutante ball honoring your elder sister Margaret who you never see because she was also shipped off to boarding school, there will surely be articulately carved ice sculptures. Take advantage of the splendor and be a bad little fancy boy! Swipe Father's treasured Cubans that he saves for all occasions, and place one in the ice-carved hand of the lady headmaster. Your dear sister will never be permitted to come back home! Ha ha!
---
Replace All Of The Hand-Painted Portraits Of Your Friend From Boyhood's Dad With King Charles: If I really want to ruffle some feathers in the mansion, when my friend from boyhood is out playing polo with his mates, I switch out all the specially hand-painted photos of his father, with King Charles of England. Yes, it may take some time to get Gerhardt Richter over from Germany to paint hundreds of photos of King Charles in one day, but it's so worth it. It's a hilarious, yet believable prank for someone whose dad is the King of Norway, not England! Good thing they won't be mad at me because they'll surely make sure their father sends a firing squad for our "sneaky butler" who did the prank instead!
---
Show Your Mother An Acceptance Letter From Your Dream School In The States, Arizona State University: On the day I was born, Mother donated 1 billion pounds to the London School of Economics to buy me a spot in the Class of 2030. But on April Fools Day, I have something sneaky up my Ralph Lauren sleeve! First, I inquire my servant to print out a fake acceptance letter from Arizona State University and then I bust into Mother's receiving room. I announce I got into my dream school: Arizona State. While she takes a few minutes to figure out what 'Arizona' is, then she'll cry for an hour. Oh, poor Mother! Offer up her handkerchief and confess your naughtiness, but only do so after she fires your tutor.
---
Put A "Honk If You're Horny" Sign On Prince William's Chariot: If you're prepared to be a royal pain in the ass, you're going to love this. Slap a 'Honk If You're Horny' sign on the back of Prince William's chariot. Then, once Will is going to the palace to 'work', he will be confused by all the honking and people yelling 'hubba hubba.' Plus, he's going to start wondering why people are suddenly brave enough to look him in the eye. Once the news is broken to him, you'll best have at least an 80 yard head start before the guard dogs chase after you.
---
Give Your Servants Fake Life-Changing Scratch-Off Lottery Tickets: Our servants do a lot for us, and I know I don't appreciate them enough! On April Fools Day, that changes. Surprise your 100 servants with a scratch-off lottery ticket that shows they won 1 million pounds. Right after they quit instantly, that's when you tell them it was fake. Oh, the look on their faces on their hands and knees begging you for their job back will be simply delightful!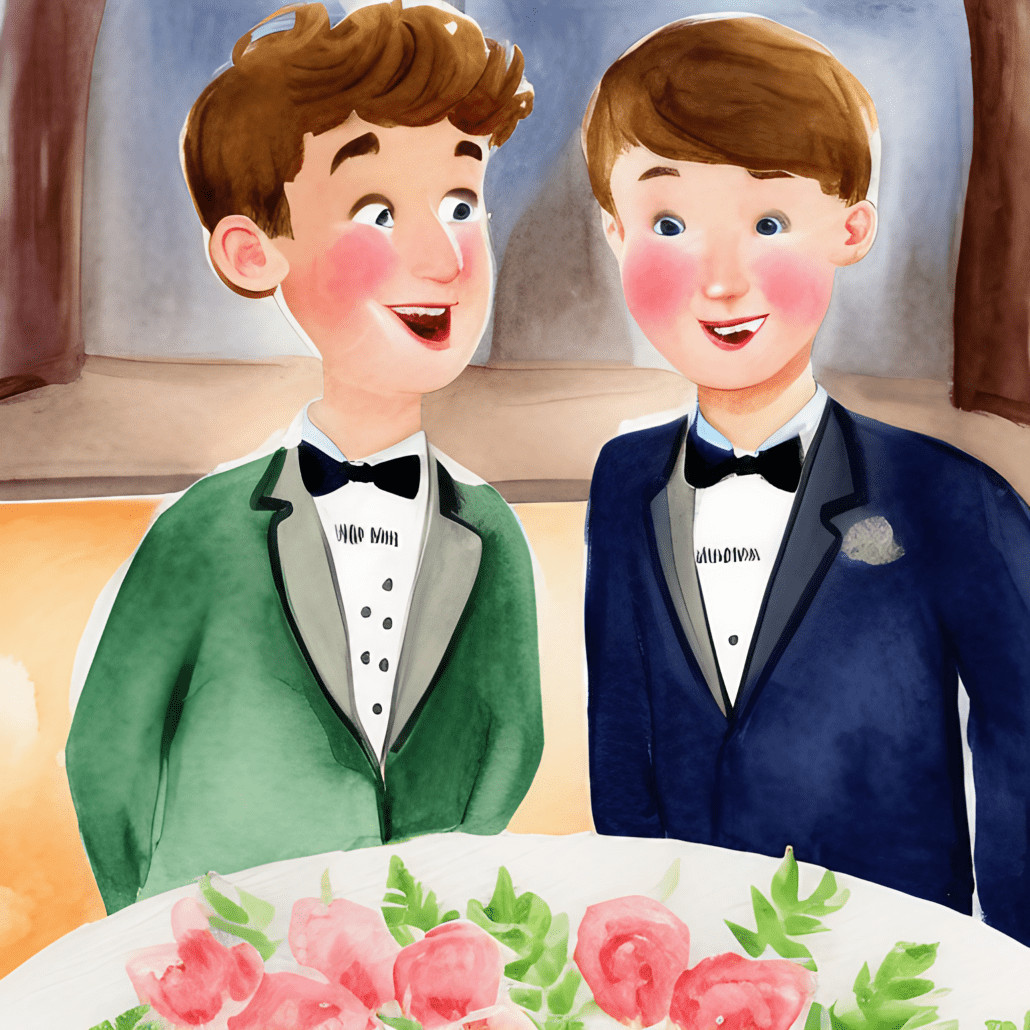 https://weeklyhumorist.com/wp-content/uploads/2023/04/Francy-Lad-Pranks-feat.png
330
432
Emily Kapp
https://weeklyhumorist.com/wp-content/uploads/2018/04/WH-color-logo-pattern-b.png
Emily Kapp
2023-04-01 18:38:54
2023-04-01 18:38:54
April Fools Day Pranks For Fancy Boys