originals

Welcome to the Jungle Gym, aka Room 16. My name is Mr. Axl Rose, and I'm your Kindergarten nightmare. It is my goal to educate, enlighten and ENRAGE. This year, I am excited to announce the return of Teacher's Assistant, Mr. Slash to our classroom. This will mark the first time since 1993 that Room 16 will have its original lineup. Mr. Slash and I have been working hard all summer to ensure that your Kindergartner has the rawest, the wildest, the most bad-ass, rockin' year ever! Our classroom curriculum and expectations are as follows:
READING 'N WRITING
The students will learn Mr. Axl Rose's Alphabet:
A is for Aqua Net
B is for Bandana
C is for Codpiece
D is for Destruction
E is for Epic Guitar Solo
F is for Falsetto
G is for Grinding Riff
H is for Hell House
I is for Insolence
J is for Jack Daniels
K is for Kn – kn – kn – kn – Knees, Knees
L is for Lawsuit
M is for Megalomania
N is for Nihilism
O is for Overdose
P is for Public Urination
Q is for Quaalude
R is for Rehab
S is for Stripper
T is for Top Hat
U is for Urchin
V is for Vodka
W is for Withdrawal
X is for Xanax
Y is for Yell 'n Scream
Z is for Zoloft
MATH
Every week, Mr. Slash will give out a new math word problem. Here's an example of a typical math word problem:
Mr. Slash is 25 minutes into an epic guitar solo in the middle of a desolate wasteland. It begins to rain –  a November rain. Uh oh! Mr. Slash's new perm can't get wet! Mr. Slash runs into a small, white chapel and continues his epic guitar solo for another 70 minutes. Altogether, how many minutes is Mr. Slash's epic guitar solo?
SCIENCE
This year, we will be exploring the exothermic process with our favorite roadie-cum-science teacher, Professor Firestarter. Professor Firestarter is an experienced arsonist and amateur pyrotechnician. The students will experiment with a variety of smoke pots, flash pots, binary powders, gerbs, and line rockets. Things are sure to get explosive when Professor Firestarter comes to visit!
ART
Students will learn to express themselves through the ancient medium of body art, including Tattoo, piercing and full-body painting.
TARDIES
Tardies are mandatory because I sure as F won't be there before 12 PM.
TGI F'N FRIDAYS
Every Friday is TGI F'N Friday in Room 16. We welcome parents into the classroom to "learn" with us. To facilitate the "learning," Mr. Slash and I will be serving "juice" at the Snack Table/ "Juice" Bar.
TEACHER-PARENT COMMUNICATION
At this time of the year, I usually get emails from parents who have "concerns" about my teaching style. Maybe your little Emma has picked up a few "colorful" new words. Or your precious Hunter came home "reeking of cigarettes." Or your darling Ethan's nipple ring is infected because YOU didn't follow the aftercare instructions I sent home in his Homework Folder. Now you want to have them transferred to Mrs. Phillip's class for some "developmentally appropriate practice" bullshit. You ignorant, closed-minded A-holes. How many Chalkboard Teaching Awards have YOU won? I've won THREE. How DARE you try to dictate my teaching style? NO, you cannot have your student transferred to Mrs. Phillip's class because the transfer window is CLOSED, mother-F'ers. How's that for teacher-parent communication?
CLASSROOM VOLUNTEERS
Sexy Room Moms wanted. Room Dudes need not apply. Responsibilities include organizing class parties, pole dancing, tending the "juice" bar and cleaning up after TGI F'N Fridays. Must be willing to work nights. Auditions will be held Tuesday 12 P.M. in the MPR. Come prepared to demonstrate your skills – and to leave your husbands at the door!
All right, let's get ready to F'N LEARN, mother-f'ers!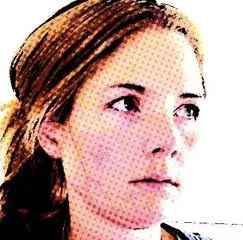 Patricia Grant is an internet writer with strong, flexible shoulders. You can follow her on Twitter https://twitter.com/_patriciagrant or Medium https://medium.com/@patriciarowsell or both or neither.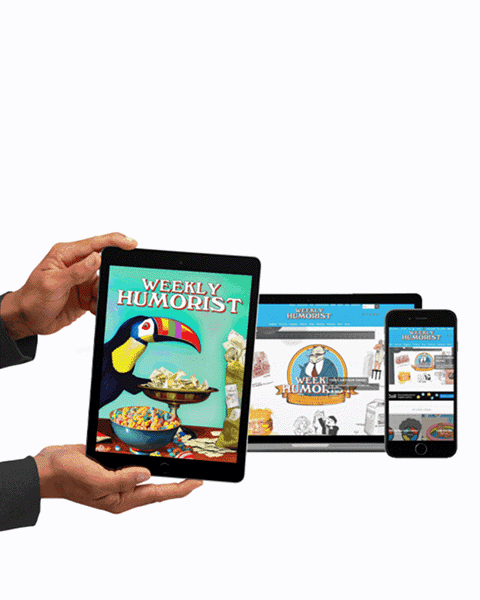 https://weeklyhumorist.com/wp-content/uploads/2017/09/featured-image-template-rose.jpg
330
432
Patricia Grant
https://weeklyhumorist.com/wp-content/uploads/2018/04/WH-color-logo-pattern-b.png
Patricia Grant
2018-08-26 19:00:21
2018-08-27 12:08:31
A Back to School Message from Your Child's Teacher, Mr. Axl Rose