Originals

You want to be president, and I want to help you look like one! Hi, I'm the Nooch, your new nutritionist, because the campaign trail adds ten pounds and you already need to drop fifty. My qualifications are fifteen years of disordered eating and that I recently completed an online certification by clicking through the answers on an internet quiz each week for eight weeks until I got all green check marks and passed. Let's do this. 
I am so glad you have taken this first step to looking better, I mean getting healthy. There are a few different approaches we can take. Either you go RB4, which means you can eat raw fruit until 4, and after that, only ice cubes; or you can do bulletproof, where every morning you have a coffee with yak butter in it, and that's it. When your stomach starts to make sounds, I bring in a white meditation teacher who has taken a Sanskrit name to play Himalayan singing bowls to help you overcome your hunger. Clean eating is a spiritual path. 
Okay, no, totally. I could see how those have a sort of coastal elite flavor, and that could cost you the purple states. What you'll gain is more important: nothing. Another option we have is the Master Cleanse. That's a diet for hard working Americans only. You get to eat as much as you want. As long as what you're eating is spicy-sweet water with lemon. 
Under no circumstances are you allowed to go to Iowa, or any other state where corn dogs are legal. At any campaign fundraiser you attend, say you're coming from another dinner. Not only will this get you off the hook from eating mass catered cod and potatoes, you'll look like you've got lots of funding coming in. 
Everyone has their weaknesses, yours are Evangelicals and carbs. Let's talk about the HALT method. Don't let your campaign bus stop at any kind of buffet situation or McDonald's if you are feeling Hungry, Angry, Lonely, or if you are Trump. Just kidding, it's okay for Trump to eat. 
The only thing more American than apple pies is not eating apple pies. Having enough energy to make executive decisions means nothing if voters can't tell where your neck ends and your jaw begins. Think about what really matters. Think about what the Founding Fathers would've wanted. I should tell you how George Washington really lost his teeth. Bulimia. 
We're body positive now, which means that I'm positive you need to make some body changes. The point of this consultation is that you hear my voice any time a voter tries to serve you a Philly Cheesesteak. What does your ability to stomach Cheez Whiz say about your ability to make foreign policy decisions? Nothing, which is exactly what should always be in your stomach. Portion control means cutting any food you could possibly be served into tiny pieces, with a fork and knife, even if it means the tabloids will roast you for it. Roasted foods, those are also off the table. 
Show people you have the strength to resist foreign influence by showing them you have the strength to resist the bread bowl. Unlike the national debt ceiling, Ozempic is a non-negotiable.
Dieting is just like politics. Odds are you won't accomplish much.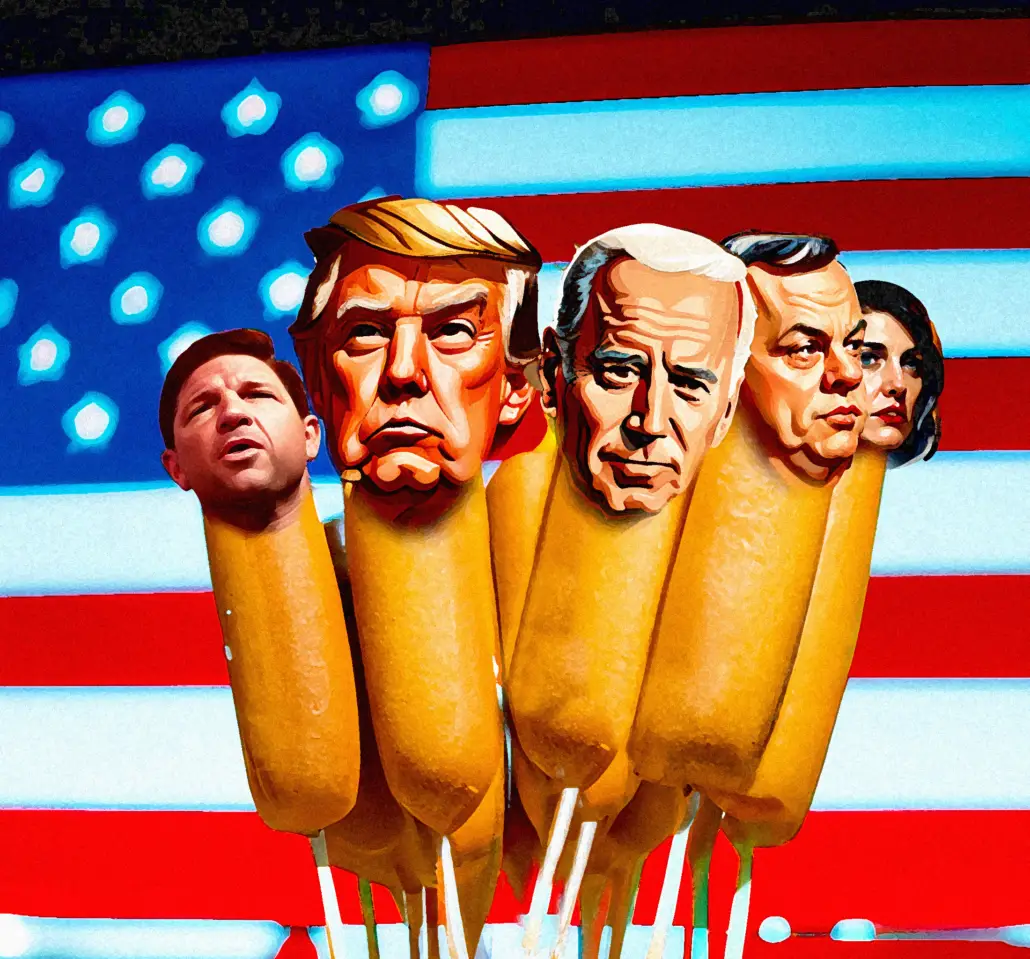 Kara Panzer is a writer who lives in New York City. She is revising a novel that does not include diet tips. Find more on 
karapanzer.com
.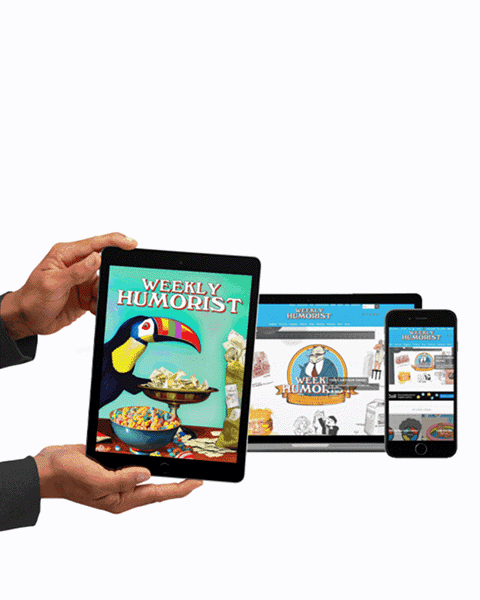 https://weeklyhumorist.com/wp-content/uploads/2023/08/corndog-diet-election-feat-2.png
330
432
Kara Panzer
https://weeklyhumorist.com/wp-content/uploads/2018/04/WH-color-logo-pattern-b.png
Kara Panzer
2023-08-15 20:21:03
2023-08-15 20:21:03
Diet Tips for Presidential Hopefuls