Best Of 2021

George Jefferson's Bathrobe, The Jeffersons  
By the time The Jeffersons shot their final episode in 1985, George Jefferson's bathrobe had already received a lucrative offer from Playboy to be worn by Hugh Hefner. The famous navy embroidered bathrobe declined and set out to land more serious work like draping leading men in The Big Lewbowski, Casino, and Lost in Translation, which unfortunately didn't pan out. These days, George Jefferson's Bathrobe covers porn actors in between takes.
---
Fake Cheesecake, The Golden Girls
Fake Cheesecake is still steadily working and was recently spotted in the bakery-themed Hallmark Rom-Com, A Beefcake with a Cheesecake.
---
Norm's Mug, Cheers 
Following a bitter public feud with Frasier's mug, this sassy glassy tried to forge ahead with a spin-off of her own, but the mug's prop career fizzled out. Most recently, Norm's Mug launched a political career with the slogan, Vote No for Drugs, Yes for Mugs. Norm's Mug's career in politics was short-lived when old footage was released of her bragging about forcefully hugging, kissing, and grabbing Sam's toupee during her Cheers Days.
---
Loni's Low-Cut Sweaters, WKRP in Cincinnati
After making Loni Anderson a star, Loni's low-cut sweaters starred in a few B-movies before enjoying a profitable career selling herself on QVC.
---
Nicole's scrunchies, My Two Dads
Sadly, this prop met a tragic end after being ripped apart by an excitable Yorkie. Nicole's scrunchy's closed casket funeral was attended by many celebrities, including Mr. T's Gold Chains, Balki's suspenders, and Magnum PI's mustache brush. Ross Geller's Bagpipes gave this beloved prop an unforgettable musical sendoff, and Nicole's scrunchy was laid to rest next to Ward Cleaver's Pipe.
---
Mama's Orthopedic Shoes, Mama's Family
After Mama's Family ended in 1984, Mama's orthopedic sneakers fell into a deep depression and sadly developed an addiction to Oder Eaters. She went on to star in a Prop-Emmy-award-winning episode of Celebrity Intervention with Dr. Drew's Spectacles. Mama's Orthopedic Shoes were last seen on Skid Row, missing a sole.
---
Green chalkboard, Head of the Class 
Don't expect the Green Chalkboard to be at the upcoming Head of the Class reboot. After a short stint at a nearby high school, Green Chalkboard is now serving a life sentence for child pornography.
---
Alex P. Keaton's Ties, Family Ties 
Alex P. Keaton's Ties joined Scientology's Sea Orgs but quietly left the organization a few years later. Recently, Alex's Ties produced videos about masks, vaccines, and a documentary to prove that a UFO brought back Elvis Presley to Earth disguised as Justin Timberlake. However, the videos were pulled off YouTube when Alex's Ties were discovered knotted around a hooker's neck during a married conservative talk show host's infamous sex romp. Alex's Ties now reside in an evidence baggie in Manhattan's Twelfth District.
---
Uncle Jesse's Life-Sized Elvis Cut Out, Full House
Uncle Jesse's Life-Sized Elvis Cut Out appeared in just a few episodes, but this second chance star stole our nostalgic hearts during the reboot leading to an offer to star in Season 127 of Dancing with the Props. This Life-Sized Elvis Cut Out's Sexy Salsa to Viva Las Vegas was more than enough to earn the coveted mirror ball trophy. However, in a surprise twist, Uncle Jesse's Life-Sized Elvis Cut Out sliced his cowlick, and Mr. T's Gold Chains took home the mirror ball after a passionate waltz to his eighties hit with Kids Incorporated Love Each Other. These days a surgically repaired Uncle Jesse's Life-Sized Elvis Cut Out lives in Graceland.
---
Giant Teddy Bear that Hid a Phylicia Rashad's Pregnancy, The Cosby Show
Even Giant Teddy Bear that Hid Phylicia Rashad's Pregnancy enjoyed short prop success after its debut and went on to guest star in other sitcom episodes like Seinfeld: Kramer Steals the Prize and Beverly Hills 90210: Kelly and Dylan Make Out at the Santa Monica Pier. Sadly, the Giant Teddy Bear that Hid Phylicia Rashad's Pregnancy got tied up in an abusive relationship with a hyper child and was last seen in a Brentwood Goodwill.
---
Mr. T's Gold Chains, The A-Team 
Not all of our beloved eighties sitcom props had a tragic fall from grace. Mr. T's Gold Chains were featured in movies and music videos immediately following the A-Team's wrap party, earning millions in royalties and a Prop Oscar for his role in the Pirates of the Caribbean franchise. These days Mr. T's Gold Chains divides his time between his mansion in Bel Air and his private island in, you guessed it, the Caribbean.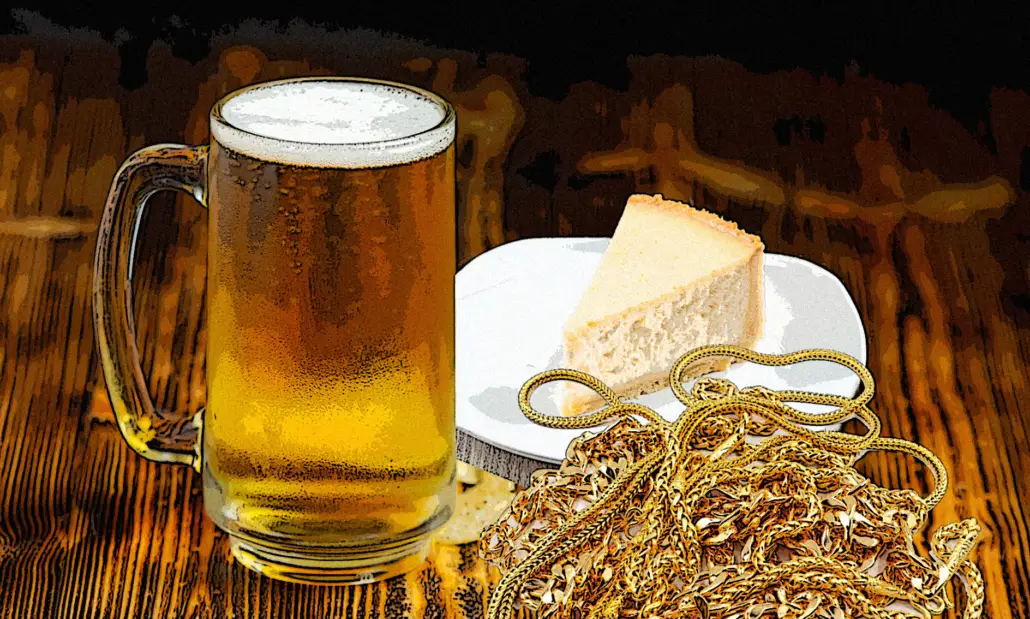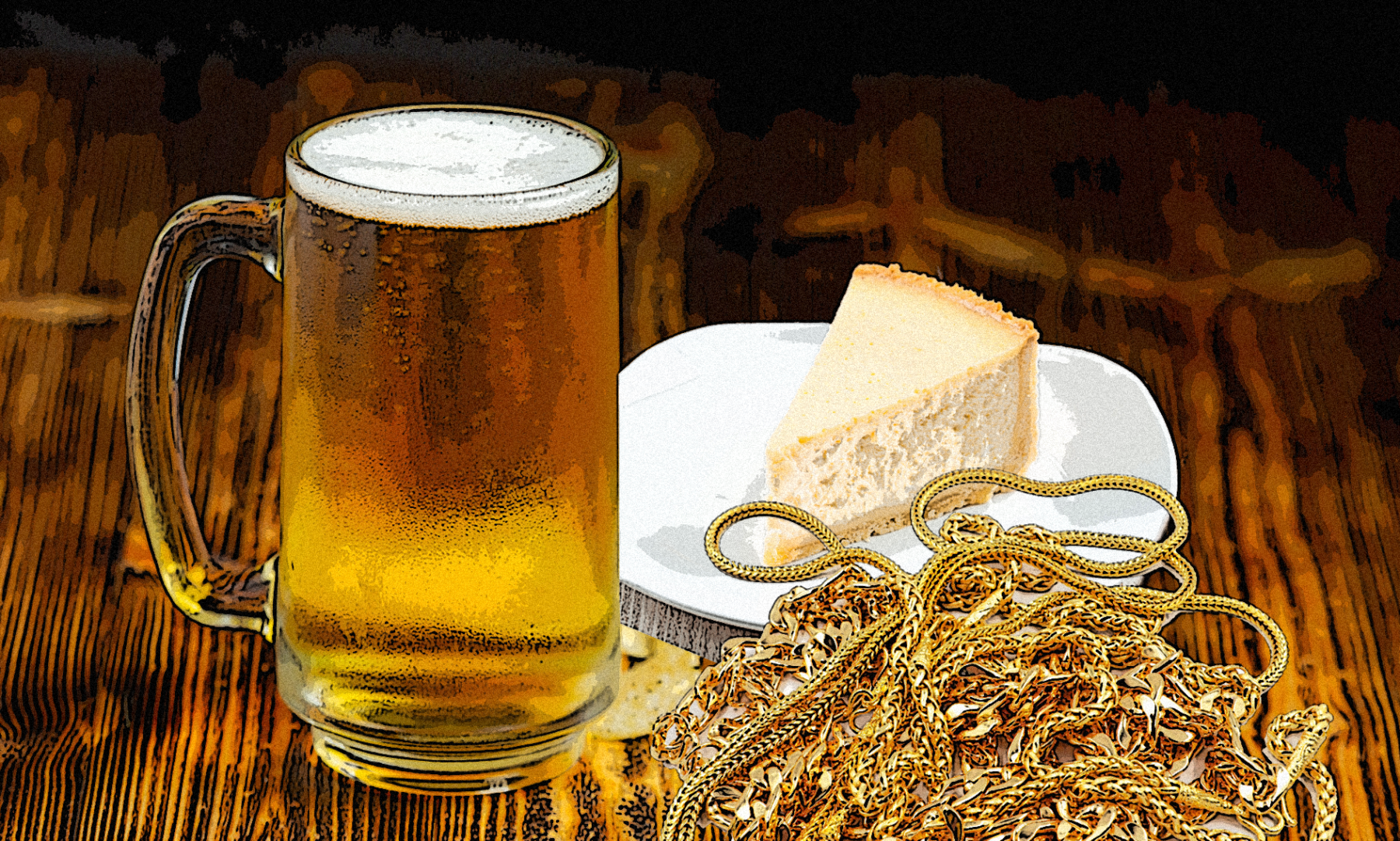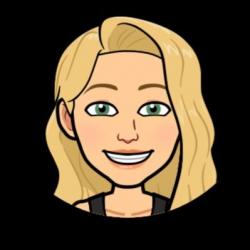 Award-winning author & comedy writer. Teaches comedic storytelling at Rowan University. http://kerikelly.com


https://weeklyhumorist.com/wp-content/uploads/2021/08/80sprops-feat.png
330
432
Keri Kelly
https://weeklyhumorist.com/wp-content/uploads/2018/04/WH-color-logo-pattern-b.png
Keri Kelly
2021-08-18 21:52:50
2022-01-02 14:53:47
Eighties Sitcom Props: Where Are They Now?