Originals

The Christmas Wrong
Wokeness roasting on an open fire.
Annoyance nipping at your ears.
Fake News being sung by the sire.
Old folks spouting fears.
Everybody knows political differences 
Help to fester family fights.
Tiny brains spew their judgments.
But we must shut up tonight.
---
Fit Christmas
I'm dreaming of a Fit Christmas.
Just like the ones I used to know.
Where Sex in the City
was light and witty.
And I could Peloton in peace.
---
Frosty the Gunman
Frosty the Gunman
Was a disturbed, angry teen
With a corncob pipe and AR15
And a heart made of beans.
---
Let's Consume! Let's Consume! Let's Consume!
Oh, the weather outside is frightful.
But the Republicans say it's delightful.
And since we've only got one world.
Let's Consume! Let's Consume!  Let's Consume!
---
Have Yourself an Inflated Christmas
Have yourself an Inflated Christmas
Let your purse be light
From now on
Your money will be very tight
---
Omicron is Coming to Town
You better watch out.
You better not fly.
You better mask up.
I'm telling you why.
Omicron is coming to town.
---
Happy Xmas (Is Covid Over?)
So this is Christmas.
And what have you done?
Another year over.
And a new Covid just begun.
And so this is Christmas.
I hope you had fun.
Joe Biden seems tired.
And Trump still wants to run.
About the Author
Latest Posts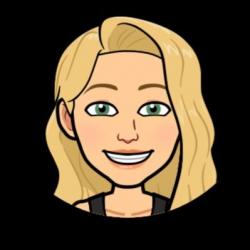 Award-winning author & comedy writer. Teaches comedic storytelling at Rowan University. http://kerikelly.com


https://weeklyhumorist.com/wp-content/uploads/2021/12/xmas-songs-feat.png
330
432
Keri Kelly
https://weeklyhumorist.com/wp-content/uploads/2018/04/WH-color-logo-pattern-b.png
Keri Kelly
2021-12-16 19:45:22
2021-12-16 19:45:22
Seven Festive Medleys For the 2021 Holiday Season