Best Of 2021

SNAP: There's so much to say about this situation. I'm glad it's finally being told.
CRACKLE: We were stuck. He was our brother, but also our colleague. Ya know?
POP: The world of onomatopoeic cereal marketing is very cutthroat, and our sibling was a corporate casualty. There were so many factors. It's complicated.
SLURP: Kellogg's said I sounded like a blowjob.
The beginning 
SNAP: We started harmonizing while in diapers.
CRACKLE: I originally sounded more like a Chomp.
POP: And I was more of a Plop.
SNAP: But we all landed on our sounds eventually.
SLURP: Truth is, I got all the family talent. My brothers relied on exhalations and plosives. I had to give voice to an inhalation. It's a much more technically complicated sound.
SNAP: Okay, yeah, Slurp was good. But cocky.
CRACKLE: He thought he was better than us, but we put up with it. We were driven.
POP: We wanted to be powerful voices for morning cuisine.
SLURP: Oh please. I was the only one who studied the high art scene of the midcentury Saturday morning era. They were just fame-whores.
The big break
POP: It took all of us to land the Kellogg's account.
SLURP: My talented mouth got us that job.
CRACKLE: We rehearsed morning, late morning. Early afternoon.
SLURP: People know the casting couch as a cocktails-in-a-hotel-room sort of thing. But I'm here to tell ya it can be a coffee-in-a-breakfast-nook thing, too.
SNAP: Our hard work paid off. Kellog's could hear we were naturals.
SLURP: No, my hard work paid off. Let's just say there'd be no Rice Krispie treats had I not turned a few tricks.
The incident
SNAP: All was going well. Kellogg's was happy.
CRACKLE: But Slurp was really hitting the milk hard. It started with Skim, but he was on Whole benders soon enough.
POP: Slurp would show up to recording sessions slurring his word.
BOB UNRUH, Kellogg's head of AM Marketing (1952-66): I was already dealing with Tony the Tiger thinking he was so grrrreat. Plus Toucan Sam was following his nose to piles upon piles of coke. I had a lot on my plate, and Slurp was no longer part of a balanced breakfast.
SLURP: Yeah, I liked to have a good time. But so did everyone! Boo Berry floated up secretaries' skirts. Lucky was blowing pots of gold on a major gambling addiction. That goddamn Trix rabbit was literally—LITERALLY!—stealing kids' cereal. But I'm the bad guy because I liked to party?! Give me a break.
UNRUH: It was decided Slurp had to go.
SLURP: The truth is they had to silence me because I knew too much. Those Kellogg's executives sure loved the sounds of my wet Slurps — until I threatened to tell their wives.
UNRUH: I'll direct those allegations to legal.
SLURP: I've tried to get Ronan Farrow on my story, but he's more of a brunch guy.
The aftermath
SNAP: Do I feel bad we became so popular once Slurp left? Sure. But what were we supposed to do?
CRACKLE: We had bills to pay. Kids to feed. Lazy parents to help feed those same kids.
POP: I tried reaching out to Slurp, but he stopped taking my calls.
SLURP: I tried to move on to grapefruit. Then 7-11 was interested in me for a little while, but turns out Slurpee and Slurp are very different sounds. I did manage a couple of soup commercials in China. But it was the adult film community where I finally found a home.
SNAP: No, I've never seen Slurp's blue films. I'm a Christian.
SLURP: You might've heard my work in Spicy Dick-Tease. One, two, or three.
CRACKLE: Slurp made his choices.
SLURP: Oh, and Debbie Does Breakfast.
POP: I don't know anything about that other life of his.
SLURP: Or my masterpiece, Deep Oat.
The legacy
SNAP: Sure, we got the money. The big houses. Cap'n Crunch's finest yachts.
CRACKLE: The whole ASMR movement has been huge for us. I'm busier than ever!
POP: It's been a sweet life for us all. I think I can speak for Slurp and say that he's happy too.
SLURP: My OnlyFans is half off with code SPOONLICKER.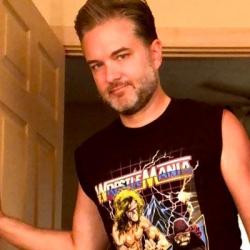 A longtime political activist, Jeremy played a role in the major LGBTQ fights of the 21st century's first two decades. Parenthood shifting his focus, as parenthood is wont to do, Jeremy now focuses his writing on making people smile, with a particular emphasis on children's literature.


https://weeklyhumorist.com/wp-content/uploads/2021/11/slurp-feat.png
330
432
Jeremy Hooper
https://weeklyhumorist.com/wp-content/uploads/2018/04/WH-color-logo-pattern-b.png
Jeremy Hooper
2021-11-12 05:10:44
2022-01-02 14:35:49
Snap, Crackle, Pop, Slurp: An Oral History