originals

AB – Player saw  "a bat"
SB – Player "saw" a "bat"
BK – Player at bat drew a blank and forgot to hit the ball!
E – A score was evened that day, my friend
RBI – Player signed a petition to reboot 'Benson' immediately
HR – Player referred to team's Human Resources department because medical insurance paperwork was not properly filled out
AVG – Number of 'Avengers' movies player has seen
1B – Player's name is pronounced "Bobby" but spelled "Boby"
2B – Player quoted famous Hamlet soliloquy in its entirety while running to second base
3B – Player's name is pronounced "Bobby" but spelled "Bobbby"
BB – First pitch thrown out by Hollywood actress Bonnie Bedelia
TP – Player needed TP for their bunghole
PA – Player verbally expressed missing their deceased grandfather who raised them
DP – Double penetration
R – "Rhythm Method," player's birth control of choice
SH – Safe house erected on field
ER – Unknown
ERA – Games are measured by how many episodes of 'ER' on Hulu manager watched in dugout
CG – Official Game Cake was covered in delicious chocolate ganache
W – Player made "Weezer" logo with fingers
SLG – Player purchased a slammin' LG phone [#sponcon]
IP – Intentionally puckish. Player was just really something else today!
SHO – Several homeruns offered; pitcher invited batter to hit many homerruns!
K – Potassium; pitcher ate a banana for muscle cramps
WP – Player's podcast is sponsored by WordPress
---
About the Author
Latest Posts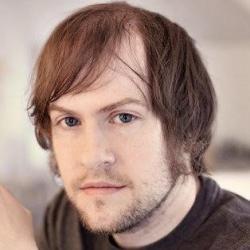 Brian Boone is a contributor to Funny or Die, Someecards, Splitsider, The Chive, and Looper, and his work has appeared on McSweeney's, StarWipe, and many other fine humor and pop culture destinations. He's the author of several delightful books, wrote a musical about pirates, and came in third on Jeopardy! once. He will clog your Twitter timeline with dad jokes.


https://weeklyhumorist.com/wp-content/uploads/2018/04/featured-image-template-baseballterms.jpg
330
432
Brian Boone
https://weeklyhumorist.com/wp-content/uploads/2018/04/WH-color-logo-pattern-b.png
Brian Boone
2018-04-26 18:20:47
2018-04-26 18:20:47
Baseball Terms Explained for the Non-Baseball Fan By Someone Who Definitely Knows Baseball Very Well