Originals

(Voiceover)
This special episode of "Unsolved Mysteries" on Netflix is dedicated to understanding one of the most confounding mysteries in pop music history: Who's that lady? You know the one. She fills our hearts and minds, brought somewhat to life through song lyrics devoid of significant detail or description.
CUT TO:
A reenactment scene featuring a landfill. A backhoe rakes through a pile of vinyl records. Seagulls scream. Music: Eerie but danceable.
CUT TO:
A darkened stage. An unnaturally blond man emerges from the shadows. He's SHANE MCSHANE, an aspiring actor.
SHANE: Here at "Unsolved Mysteries," we've culled interviews from five decades of hitmakers in a quest to find the identity of one of songwriting's greatest enigmas: The Lady.
FADE IN:
The staged living room of Time-Life CD commercial fame. Musicians are crammed on a beige sectional couch, talking simultaneously.
THE COMMODORES, "Lady"
"She brought me up when I was down, which was incredibly helpful."
KENNY ROGERS, "Lady"
"Can't she believe in my song? Not a big ask."
STYX, "Lady"
"Whoa-oh-oh-oh!"
The guy from Air Supply appears with a pitcher of lemonade, humming "Every Woman in the World." There is no room for him on the couch.
FADE OUT.
Shane appears on the now-empty set, his hair somehow blonder.
SHANE: So mysterious! These next interviews were shot in recording studios, backstage at concerts, and at Beverly Hills Juice, where I work mornings when I'm not auditioning for television and film roles.
THE ISLEY BROTHERS, "Who's That Lady?"
"She was beautiful, fine, real sexy. Look but don't touch, she said. Now we'll never know who she is. Sorry, pal. We'll take these smoothies to go."
CHRIS DEBURGH, "Lady in Red"
"Picture it. No witnesses. Just her and me. I hardly knew her, and it got très steamy, cheek to cheek. So you can understand how I barely noticed anything else. Other than that red dress. It might've been a pantsuit."
CUT TO:
The porte-cochère of a Holiday Inn Express. A taxi door opens and a red stiletto emerges. Music: Ominous synthesizer.
PATTI LABELLE from the band Labelle, "Lady Marmalade"
"Old New Orleans is where you'll find this…professional. Have you listened to the lyrics?"
SHANE: Lyrics! One more piece of the puzzle. Let's dive deeper into the archives.
MITCH RYDER of Mitch Ryder & the Detroit Wheels, "Devil with a Blue Dress"
"Lady? Ha! The gal is Molly. Might be an alias, dig? Not too skinny, not too fat. A real humdinger. While it's true that I like 'em like that, I am also open to other body types."
CUT TO:
Surveillance video camera footage of an empty parking garage. Zoom in on discarded Larabar wrapper. Music: Muzak version of "I'm Every Woman."
SUGARLOAF, "Green-Eyed Lady"
"Yeah, Van's 'Brown Eyed Girl' came out first, but whatever. She had green eyes. She was windswept. She set lonely lovers free. Can I go now?" (Plays a few notes of very tense harpsichord.)
PATTI LABELLE from the band Labelle, "Lady Marmalade"
"Her name's Marmalade, honey. Creole. Voulez-vous have a little chat with my bandmates? Or Christina Aguilera, Mya, Pink, and Lil' Kim, who did that nice cover?"
CUT TO:
An alley. Investigators in hazmat suits swab a Dumpster for DNA. They climb out with a near-mint condition boom box and an unraveled cassette tape, bagged and tagged as evidence.
TOM JONES, "She's a Lady"
"I took her out to dinner. Rhymes with winner, if you catch my drift. Yeahhhh!"
GARY PUCKETT of Gary Puckett and the Union Gap, "Lady Willpower"
"Nope, can't ID this one. Never saw her again after my 'now or never' ultimatum. She did not give her love to me, despite assurances to shower her with tenderness, endlessly. Some ladies aren't into that."
BOB DYLAN, "Lay, Lady, Lay"
"Yes, I had a big brass bed. No, she didn't stay."
LIONEL RICHIE, "Three Times a Lady"
"C'mon, you know what I'm talking about. Once, twice? The end of our rainbow?" (Winks.) "Forget it, Shane. I'll have a Banana Manna Almond, please."
CUT TO:
The street. A police car pulls away. A garbage truck pulls away. A man carrying a briefcase full of song lyrics gets into a cement mixer and backs it up. It takes nineteen seconds. BEEP. BEEP. BEEP.
PATTI LABELLE from the band Labelle, "Lady Marmalade"
"This lady is in the Library of Congress. Need a street address? GPS? Play the (bleep)ing video."
SHANE: You heard the lady.
CUT TO:
Concert Footage of three beautiful women in silver disco attire, singing the "Gitchy gitchy ya ya mama" chorus.
FADE IN:
Shane is back on stage. Now he has bangs.
SHANE: Maybe she was a mother. A lover. A friend. Yeah, no, still stumped here at "Unsolved Mysteries." Can you help crack the case? Call our tip line 24/7. Some lady, whoever she is, depends on you. Another lady, almost certainly a different one, is waiting to take your call.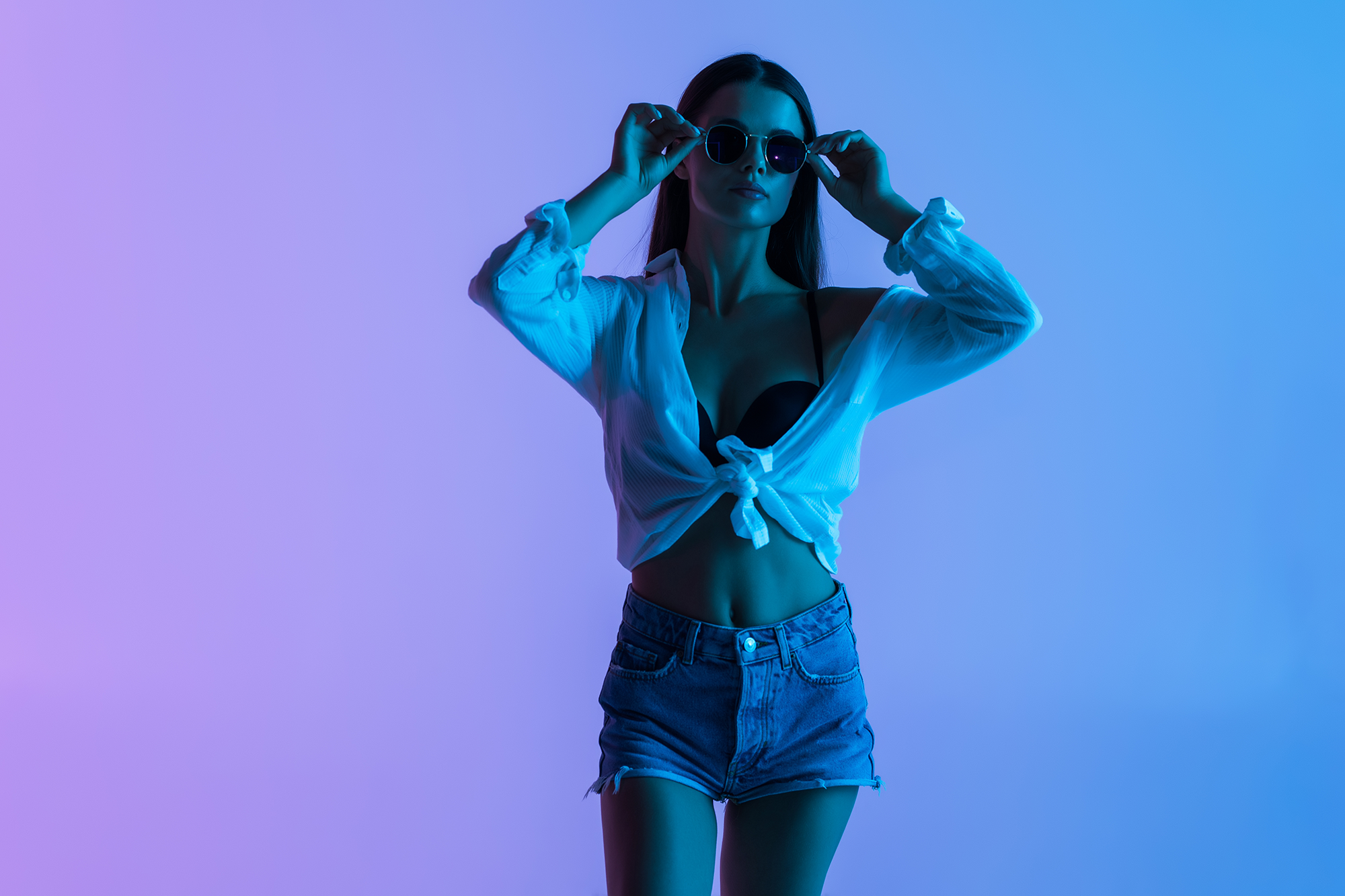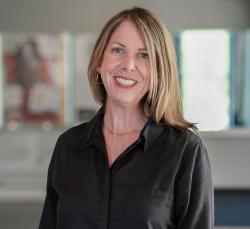 Sarah Layden's humor writing appears in McSweeney's Internet Tendency, Points in Case, Monkeybicycle, Slackjaw, and elsewhere. She is the author of a novel, Trip Through Your Wires, and a flash fiction chapbook, The Story I Tell Myself About Myself. She lives in Indianapolis, and teaches creative writing at IUPUI. Find her online at www.sarahlayden.com.


https://weeklyhumorist.com/wp-content/uploads/2022/08/that-lady-feat.png
330
432
Sarah Layden
https://weeklyhumorist.com/wp-content/uploads/2018/04/WH-color-logo-pattern-b.png
Sarah Layden
2022-08-04 15:54:13
2022-08-04 15:54:13
Unsolved Mysteries: Who's that Lady?