originals

NBC Studios
FOR IMMEDIATE RELEASE
January 22nd, 2018
---
As we all know, Chicago is the thrill city of the United States. From murder to giant beans, the "windy" city truly has it all, and the viewers of America know this!
Cable stations realized this quickly, and capitalized with hit shows such as "Chicago Fire", "Chicago PD", and of course, "Chicago Justice." They all share the common civil service theme, and when you've watched one, you've watched them all! Their plot points, characters and of course setting all share striking similarities, that you will learn to love!
So what can we learn from these cable moguls?
Simple. We need MORE!
Here are 5 NEW shows you can expect to see in 2018 and their descriptions below!
---
"Deep Dish Detectives of Chicago"
After a string of thin slice Pizza joints open up in Chicago. Two detectives set out to find the culprits, and bring them to oven-cooked justice. Will they find the bandit? Or will their previous conflicts slice their potential?
---
"Chicago Fire and Ice"
Everything you loved about Chicago Fire, but it's December. Will they be able to suppress the flame?  Is there any other change from the original? Will a pivotal character almost die but heroically walk out of a burning building? Tune in…
---
"Chicago PDA"
Two likely lesbian female cops (never addressed) with a chip on their shoulder set out to keep the streets clean of PDA. Will they have the criminals holding hands with justice? Or does one cops internal dilemma hinder the investigation…  
---
"Suburban Slumlords of Chicago"
After resident MILF and Kevin's mother, Stacy gets involved with a bad crowd, it's up to Chicago's finest neighborhood watch to bring justice back to the streets. Will they succeed? Or is Kevin just tired of his mom being eyed up by detectives….
---
"Chicago Cubs PD"
Two rookie cops and die-hard cubs fan take to the streets to solve crimes that all have personal sentiment involved. Does the Cubs part of the title ever get addressed? Hell no. Think you know who the culprit is? You're probably right.
---
About the Author
Latest Posts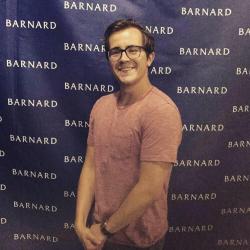 Andrew Kut is a Missouri-based writer, Christmas lover and former Canadian who won't let you forget it. His favorite pastimes include anxiety, puppy rescue videos, and daily affirmations. Follow Andrew on Twitter at @andrewkut19


https://weeklyhumorist.com/wp-content/uploads/2018/01/featured-image-template-nbc-chicago.jpg
330
432
Andrew Kut
https://weeklyhumorist.com/wp-content/uploads/2018/04/WH-color-logo-pattern-b.png
Andrew Kut
2018-01-22 16:37:45
2018-01-22 16:37:45
5 New Chicago Based Cable Shows