originals

Day 1. Here I am at the Bob Ross Artist Retreat in Tart Berry Lake, upstate New York for their twelve-day news-fast camp. At the our group orientation, all visitors were explained the house rules of no TV, no newspapers, and no talk of politics. We were then asked to share a bit about ourselves and the state of our mental health.
I passed on tonight's optional talk (This Too Shall Pass; Breaking the Breaking News Cycle) and instead went on a poetry scavenger hunt run by a couple that runs a food coop in Dumbo.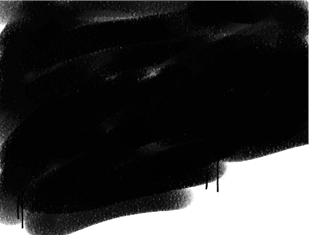 Day 2. Today we finally get something down on the canvas. We all prepped our canvas by laying down a coat of black gesso primer, representative of our current outlook.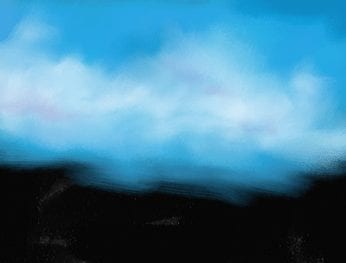 Next we all added our sky, and some positivity, to the foreground of our paintings. Thanks to the magic tranquility of painting, the whole room's collective be improved. Of course, for some, we moved too fast and they needed to step outside for a smoke and to check emails.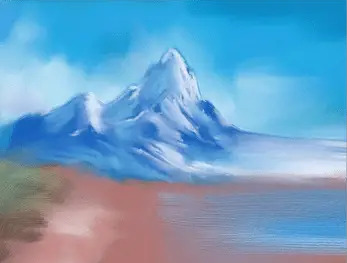 Day 3. Today we imagined and painted an exotic happy place using our mind's eye. Mine is an uninhabited island with next-to-no WiFi reception. The only sounds are those coming from the beach's breaking waves. Nothing else, like news, is breaking.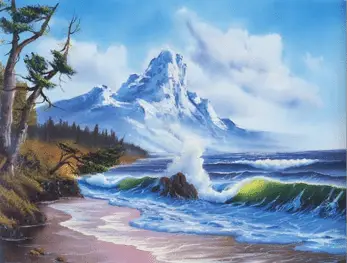 After lunch I added a couple of trees on the left . At this point, we stopped to admire our progress. We knew the journey for a sense of normal is not going to be easy one–like a melon truck hitting the potholes in the road of life, there's going to be some cracked honey dews. I'm not sure what that all means but it pissed off the painter next to me who had an outburst about having healthcare anxiety and how the new EPA will make scenes like this obsolete.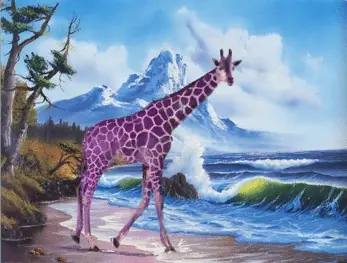 Day 4. I'm very proud of my painting at this point, so much so, I decide I'm ready to have some company on my new sovereign nation. So I add a giraffe. I decide not to make mine orange.
Tomorrow, Day 5, we paint a farm.
---
Correction: Erroneously reported in the previous version that my brother accused this whole, "vacation" he called it, an exercise in anti-intellectualism. I told him to go jump in the lake, although I didn't use those words.
–END–
About the Author
Latest Posts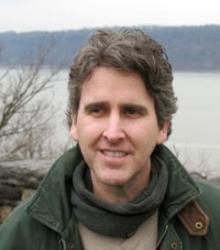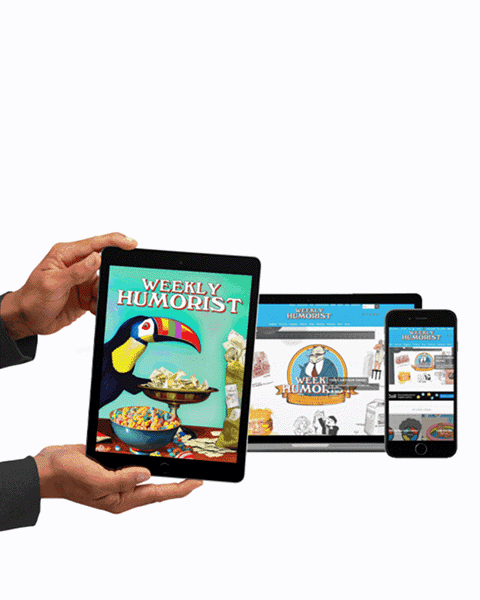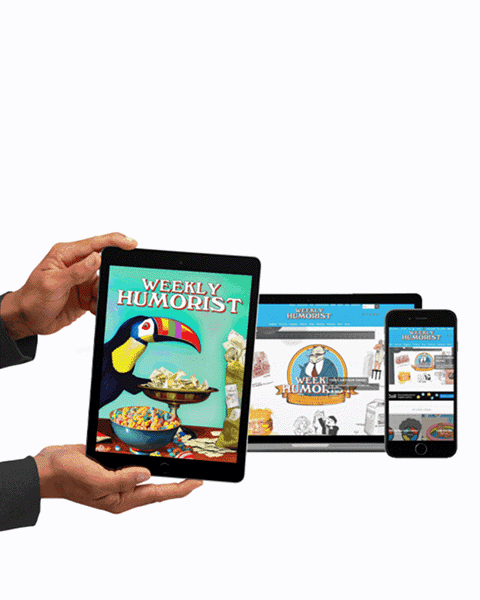 https://weeklyhumorist.com/wp-content/uploads/2017/08/featured-image-template-bobross.jpg
330
432
Bob Eckstein
https://weeklyhumorist.com/wp-content/uploads/2018/04/WH-color-logo-pattern-b.png
Bob Eckstein
2017-08-28 20:42:45
2017-08-28 20:48:43
Dear News-Detox Journal