Originals

Alright pilgrims, looks like it's come to this: defeated by a lily livered liberal!
It is truly a sad day for the range ridin' heroes of Alabama, but this ain't the last you've heard of Roy Moore. Keepin' me out of the Senate only means that I get to stay here amongst you beautiful Alabamians. Looking out over this crowd I can see a few beauties who I would like to get to know better. So while Mr. Jones is in DC, killin' babies, I'll be here at home keeping a watchful eye over our children. Aside from winning, I wouldn't have it any other way. 
Unfortunately, my loss doesn't just mean that I won't be travelin' to drain the swamp, it means that I won't be able to fulfill my campaign promises. Over the past few months, I've told many of you that if you asked your parents to vote for me then I would get you a pony for your birthday. I may be able lasso a pony or two, but I certainly won't be able to get ponies for every cute little girl in Montgomery. As a gentleman, I am truly sorry about that.
I don't want any of you to shed a tear for me. As we speak, my lovely wife is on the phone with our Jewish attorney to see if we can't get a recount. I hear he's pretty good at counting, shouldn't be any trouble. After all, I would have won in a landslide if those pesky constitutional amendments hadn't expanded voting rights to these here minorities.

As I depart, I remember how, in trying times, my momma would swaddle me and remind me that the best is yet to come. This might be a real defeat for Roy Moore, but Christmas is just around the corner, a holiday that I reckon Doug Jones won't even recognize. Looks like I've got some shopping to do. So if you need Roy Moore, look to the horizon and know that I'll be out there, at twenty-four out of Alabama's thirty great shopping malls. Hi-ho, Silver, AWAY!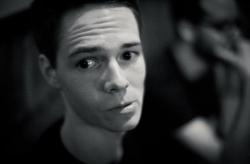 Kevin Cole is a comedy writer and satirist working out of Frederick, MD. He is the founder of The Annual, a different comedy website and most recently wrote the play Great Again which was performed at the Maryland Ensemble Theatre before it was plagiarized by reality. You can find his tweets @KevinDotCole.


https://weeklyhumorist.com/wp-content/uploads/2017/12/featured-image-template-moore.jpg
330
432
Kevin Cole
https://weeklyhumorist.com/wp-content/uploads/2018/04/WH-color-logo-pattern-b.png
Kevin Cole
2017-12-15 16:15:46
2017-12-15 16:15:46
LEAKED! Roy Moore's Eventual Concession Speech