Originals

….and that's all! Signing off!
Thank you for listening to It's All Local Politics in Rural Pennsylvania, as always. I'm Kate Howard, and I'm the lead field research specialist. It's been lovely to share our hot takes and even hotter data with you.
And I'm Blake Morgan, I'm also a field research specialist, and I was pretty sure we weren't going to add in superlatives like "lead" or "head" to our titles on this podcast. Remember that workshop I led on becoming a non-hierarchical workspace?
Hey, I'm just going off of hours logged for this particular episode. I spent thirteen and a half hours on the phone with Lancaster-area voters asking for their opinions on gun control.
Well, Kate, if that's how it's going to be, I spent an entire day door-to-door canvassing in Scranton. Walking from door to door takes a bit more effort than making calls. Plus, there's the bodily harm factor of in-person data collection. Some lady's cat bit me. Not even a scratch – it just went straight in with its teeth. He hit bone!
Here we go again with the Great Scranton Cat Attack story…
What was that, Kate?
Nothing. I'm Kate Howard, this has been It's All Local Politics in Rural Pennsylvania, where I'm a field research specialist, just like Blake who is also a field research specialist. We both specialize in researching the field, there's nothing that differentiates us, we are one local politics hivemind.
No need to be so sarcastic about it. Let's move on to our thank yous.
Thanks, Blake. First, thank you to our production team: Linda Thompson, Mallory Lewis and Arnie Blank. We'd also like to thank our fact-checker Brendan Welles, and the fact-checker for our fact-checker Mason Gillies. As always, we have to shout out our executive producer Berenice Riley for taking the helm of the It's All Local Politics in Rural Pennsylvania. The entire It's All Local Politics in Rural Pennsylvania team knows that you'd rather be at NPR with broadcast journalism heartthrob, Steve Inskeep, instead of here with us, and frankly, we feel the same way.
Anyone else we should be thanking, Blake?
Well, Kate, a very special thanks goes out to Linley Catering for the delightful craft table you provide for the newsroom. Additionally we'd like to thank Marcus, Berenice's nephew, for volunteering to be our new meal taster. The food is probably very safe now, but we appreciate you, Marcus!
On a personal note, I'd also like to thank our production assistant Ken who tracked down the cat that bit me in Scranton and acquired his rabies vaccination records for my urgent care nurse. If I ran things around here, I would make you the lead production assistant.
Interesting, I thought you were against enforcing rank, Blake. Oh, and thank you to our other PA Lyle, uh, gosh what's this kid's last name? Thank you to Lyle for all those trips to COSTCO where we forgot to give you the company card. You're a real one for that, Lyle.
Kate – did we ever reimburse that kid? We're so bad at record-keeping around here. Anyway, another thank you goes out to the team who puts out the most fires for our show – the firefighters of Ladder 25. According to Fire Marshal Brandt, we've now officially set the Bucks county record for most electrical fires in one office building. Wow, I can remember the first ever electrical fire at It's All Local Politics in Rural Pennsylvania. Time sure does fly… anyway, thank you, Ladder 25. You're our brothers forever.
So true, Blake. You really need to lay off the power strips, they're not meant to be permanent fixtures and you know that. Absolutely no thanks goes to our office manager Clarisse who brought in her pet snake on Tuesday. But we'd like to thank our administrative assistant Darren for alerting us when Hissy Elliott got loose in the newsroom and additional thanks to our snake wrangler Chelsea. Thanks also to Brent, who knew how to do CPR, to Laura for making the decision to go get Brent, and to Chelsea again for extracting some antivenom for the EMTs.
We would also like to issue an apology to Darren – no one expects to be mauled in their place of business. It's All Local Politics in Rural Pennsylvania prides itself on being a safe work environment, and we failed you. Take all the time you need to heal – except you should try to Zoom into tomorrow's all-hands production meeting from the hospital. If I couldn't take maternity leave, you can't take a snake bite vacay.
And of course, Kate, we have to thank our fans. As two born-and-raised Californians, we couldn't insert ourselves into Keystone local politics, sift through heaps of data you have no way of knowing were gathered accurately or ethically, and break it all down for you in-between absolutely incessant bickering week after week without listenership analytics that keep our production company happy.
Be sure to subscribe to our Patreon, where it's hours and hours more of whatever the hell this was, but this time there's a mind-blowing paywall.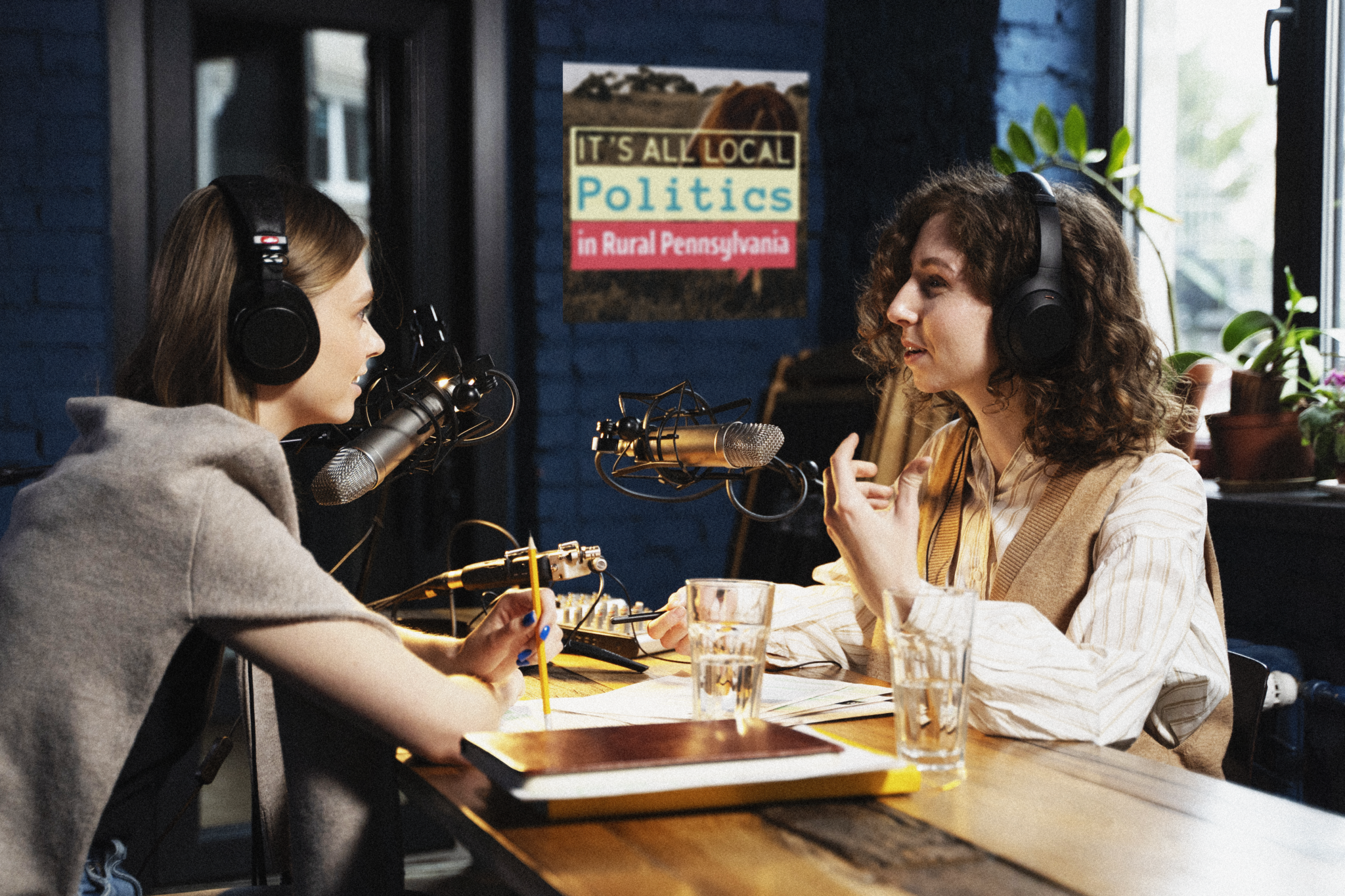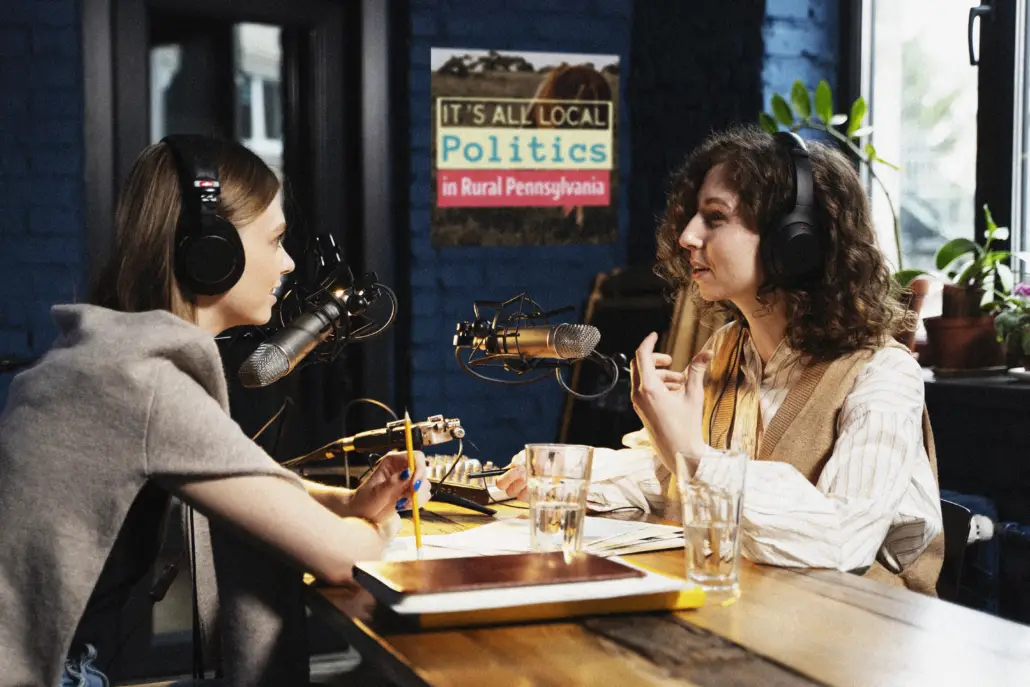 https://weeklyhumorist.com/wp-content/uploads/2022/09/podcast-rural-pa-feat.png
330
432
Evelyn Frick
https://weeklyhumorist.com/wp-content/uploads/2018/04/WH-color-logo-pattern-b.png
Evelyn Frick
2022-09-15 13:07:54
2023-01-01 14:23:27
Thank You For Listening To Our Podcast!