originals

Thank you for purchasing your flight to Amsterdam, Netherlands for $861.
Would you like any of the following add-ons?
---
Seating:
$50: upgrade from inside the wooden crate in the luggage compartment to a seat on top of a battered suitcase in the luggage compartment.
$150: upgrade to the toilet when it's not occupied.
$350: upgrade to an assigned middle seat.
Please note we do not offer aisle seats to Basic Economy members. If any passengers would like more space, they should consider a horse and buggy instead.
---
Baggage:
$100: allowed to carry on clothes. Otherwise, passengers must board plane as bare as the day they were born.
$200: allowed to carry on clothes and one additional item. We recommend bringing your passport, unless you have a child. Then maybe you should bring the child, who must be naked.
$300: allowed one carry on suitcase that must not be bigger than a shoe box.
If any passengers wish to bring on any additional baggage, physical or emotional, they will be dropped off at a destination of the pilot's choosing.
---
Food:
$25: one mini pretzel.
$50: two Biscoff cookies that fell off the food cart and got crushed by the wheels.
$100: leftovers from Business Class.
If any Basic Economy passengers choose to bring food onto the plane, they will be locked in the tiny cupboard where we store the garbage carts.
---
Bathroom:
$75: one use of bathroom, number one only. Toilet paper not included.
$150: 30 seconds to do number two, as timed by a flight attendant waiting right outside the door. Toilet paper not included.
$225: opportunity to do number one or number two, with an old issue of Sky magazine as toilet paper.
For Basic Economy passengers desiring to use the bathroom more than once for any reason, we suggest cancelling your flights at a charge of $5,000 and just walking.
---
Water:
$100: a sip of liquid expelled from the end of the flight vessel.
$300: three drinks from the bathroom faucet.
$1,000: endless regurgitated water from Business Class.
Basic Economy passengers requiring more water should consider the $20,000 fee for using the bathroom without a pre-paid Bathroom add-on.
---
Safety:
$100,000: arrive at destination safely, unless you are chosen as sacrifice.
Please note that all Basic Economy passengers are entered into the lottery to be beaten up and dragged by their pinky toes off the plane.
---
Are you sure you'd like to proceed without any of the Basic Economy benefits above?
If you choose to skip the benefits above, we'd strongly recommend just jumping off a building and flapping your arms as fast as possible instead.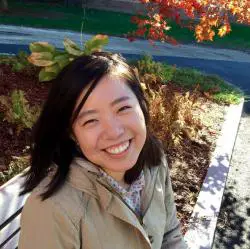 Yimin Peng is a New Yorker who writes for (Mad) Men by day, and for herself by night. Her claim to fame is an ice cream blog featured in her college paper. Follow her @yiminlp on Twitter and Instagram.


https://weeklyhumorist.com/wp-content/uploads/2018/06/featured-image-template-addon.jpg
330
432
Yimin Peng
https://weeklyhumorist.com/wp-content/uploads/2018/04/WH-color-logo-pattern-b.png
Yimin Peng
2018-06-20 00:38:20
2018-06-20 22:21:04
Your Basic Economy Flight Add-Ons