Best of 2020

Sure, times are tough. All the conventional places you'd normally go to find the flannel-wearing, ax-wielding, ornament-toting man of your dreams aren't really an option anymore. But that doesn't mean you don't deserve to find yourself French-kissing a secret prince on the snowy balcony of a Swiss ski resort while flashing a cushion-cut 3ct rock.
If you're dreaming of a white (diamond) Christmas, try these hot spots:
---
In The Street, Talking Loudly on Your Cell Phone 
This classic tactic is sure to help grow your Grinch heart three sizes – and you can social distance while you do it! Grab a black trench coat, your fanciest mask, and start powerwalking. Yell into your phone about numbers, deadlines – anything to sound important and stressed. Pick a name like Kevin or Jonathon and absolutely rail on them, saying things like, "I don't care if Kevin's kid has a Christmas pageant. If he doesn't get me that PowerPoint, I'm going to kick his butt from here to the North Pole!"
At this moment, you'll either trip over a candy cane or get hit by a car strapped with a Christmas tree. Whoever helps you up, that's the man who's going to watch you die one day. Oh come, let us adore him!
---
An Open-Air Christmas Tree Lot 
As you're waiting to curbside pick-up your apartment-sized Douglas fir, take a moment to tuck your hair behind your ear shyly. That's the only way your high school sweetheart will recognize you with your mask on. He'll call out your name (something basic, like Abby or Hannah), and you'll turn to find your old flame looking all grown up. Turns out, he finally took over the local Christmas tree business, owned by his dead dad. Swoon.
Send your orphaned ex-boyfriend the link to your family's Christmas dinner Zoom. Who knows? Maybe you'll find yourselves alone in a virtual waiting room together. Oh, holy night!
---
The Dilapidated Inn You're Fixing Up
Throw on your overalls for this one! This tactic works best when you have your hair in a messy bun and you're balancing on a precarious ladder. Just as the custom woodworker arrives to refurbish your original Balsam fir dining table, fall off the ladder and spill paint all over yourself. (Note: Make sure it's a white or a tan. Anything in the red family will not be cute.)
The woodworker will gruffly tell you how to splint your sprained wrist (from a distance. It's no substitute for rough hands caressing your paint-speckled skin, but let's take what we can get.)
Since you have no guests and no business at the moment (don't worry, all Hallmark woodworkers come from old money), you'll spend Christmas Eve on your snowy porch, wrapped in a chenille blanket. Suddenly, your woodworker (we're guessing something like Hunter or Ace) will get down on one knee and ask you to be Mrs. Woodworker. And look, the whole town showed up to cheer for you from an appropriate distance! Let's eat, drink, and get married, you absolute stranger!
---
The Snowy Grave of Your Husband 
When visiting your dead husband's grave to find yourself a new one, it's best to pick a vibrant floral bouquet. For example, red roses really pop when contrasting with the powdery snow you'll brush off of his tombstone.
As you dry your tears with your fur-lined gloves, the young, hot caretaker will appear behind you (let's say Everett or Ezekiel). He'll pay his respects (appropriate) but also say he remembers how beautiful you looked at your husband's funeral (inappropriate, but we're into it.) Then, he'll ask if you'd care for a hot chocolate in his caretaker's cottage. He lives alone and gets all his groceries delivered, and you can sit six feet away from each other the whole time. Let it snow, Ms. Widow!
---
In Front of Your Wood-Burning Fireplace 
The fire is so delightful, especially during the third wave! This is the most COVID-friendly option to find your Hallmark husband. Put on a chunky white sweater and sit whimsically in front of your working fireplace. Now, close your eyes and say something like this:
"Okay, Santa. I'll try to believe for once.… I don't need any gifts this year. All I want is to find my one true love. So if that's not too much trouble, maybe you could help me out?"
At that very moment, the local mall Santa will get a faraway look in his eye. He'll wiggle his nose and smile as bells jingle in the background. There's room for everyone on the nice list!
(Note: This may end with a man wrapped in expensive paper under your tree Christmas morning, passed out from lack of oxygen. If you don't specify a method of delivery, that's on you.)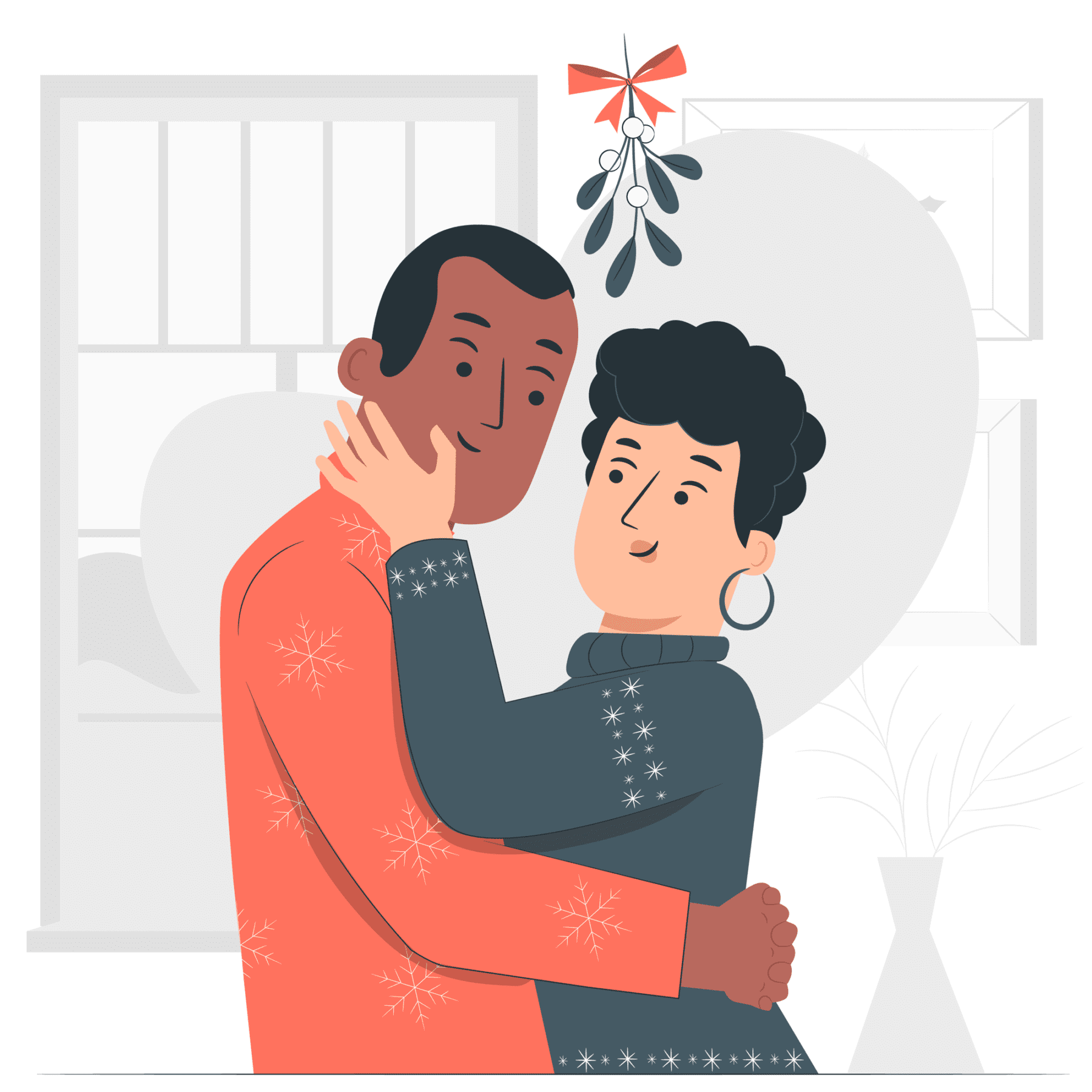 https://weeklyhumorist.com/wp-content/uploads/2020/12/hubby-feat.png
330
432
Sara Costello
https://weeklyhumorist.com/wp-content/uploads/2018/04/WH-color-logo-pattern-b.png
Sara Costello
2020-12-04 22:26:13
2020-12-31 19:55:05
5 Places to Find Your Hallmark Christmas Husband During a Pandemic