Originals

The Gentle and/or Friendly Reminder
Sending over a gentle and/or friendly reminder that you are required to submit next year's budget to the Board of Directors by Friday. This is a very soft, very calm reminder. Think of it as the email equivalent of a hug.
---
The Cool Girl Reminder
Sorry to be a nag. I know these reminders to complete the biggest part of your job as controller are super annoying, but it's important we figure out if we have enough money to run a company next year! I'll treat for beer and burgers once the budget's complete. I know, this work stuff is the worst. Here's a funny GIF to make it better.
---
The Buzzword Reminder
Per my last email, see below to remember that I am pinging you to circle back on the follow-up we agreed on. Perhaps we should find time on the calendar for a quick check-in or an all-hands meeting? Let's take the convo offline if need be and we can loop in the appropriate people.
---
The Final Reminder
This is your final reminder to complete the budget for 2019. As you know, we can't hire any additional employees or purchase Nature Valley snack bars for the lunchroom until our company has a budget.
---
The Covering My Ass Reminder
"Reminding you that I've been reminding you every other day for the past month to complete the budget. I will be saving these emails in a special folder that I will present to HR at the appropriate time. I dream of handing my green folder of email reminders to HR and feeling vindicated. Vivid dreams.
---
The Written in My Head Reminder
We are paying you to do this work, so complete the budget before I CC your boss on my next email or go straight to sabotaging your regular tuna sandwich lunches and/or annual performance review. Also, you have terrible choice in button down shirts and that, along with your personality, is why you are single.
---
The Reminder that Will Lead to Me Taking On the Entire Project
The budget is overdue. Let me know how I can help here.
---
The Rant Reminder
"Here are ten reasons you are the worst coworker, starting with the half eaten tuna sandwiches littering your desk, and fifty examples of when you've blown deadlines in the past, and yes, I'm going to go ahead and book time on my manager's calendar so she can tell me to watch how I talk to coworkers.
---
The Apologetic Email to the Board of Directors
Thank you for reminding me that the budget is late. I'm working on compiling it. It would have been easier if Marcus completed the task by deadline, but I'll work on it. Of course, I know there's no room for excuses in our workplace. I totally apologize and take ownership of this mistake.
---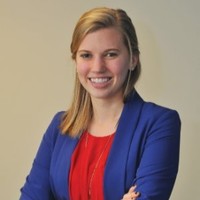 Megan Rogers writes about pop culture & gender. Or any topic that elicits strong emotion & sends her ranting at the dinner table. Her Twitter is @MegRog01


https://weeklyhumorist.com/wp-content/uploads/2019/07/featured-image-template-emails.png
330
432
Megan Rogers
https://weeklyhumorist.com/wp-content/uploads/2018/04/WH-color-logo-pattern-b.png
Megan Rogers
2019-07-22 20:08:56
2019-07-22 20:08:56
Email Reminders You Can Give So Your Colleague Will Finish the Project He is Being Paid to Complete