Originals

At a recent NFL owners meeting, owners expressed great concern at the steep drop in television viewership and the cataclysmic decline in attendance. They asked, what can we do to save football?
Simple. One thing. Make the whole game the opening sequence of NBC's Sunday Night Football. That's it. Sixty minutes of Carrie Underwood. In a fringed leather bustier. Singing a jock jam. With lasers. And pyrotechnics. Toxic masculinity has ruined the game. To fix it, we need some backwoods femininity.
That's it? Backwoods femininity?
Yes. Backwoods femininity but in a cosmopolitan way. Flannel shirts and diamond earrings and short shorts and fringed leather bustiers and runny mascara from doing farm stuff in the rain. With lasers. And pyrotechnics. And fringed leather bustiers. We need less Al Michaels and Cris Collinsworth. Less Dan Dierdorf. More John Madden meets Lara Croft Tombraider and they stop to have dinner with Michael Bay who just met Laura Ingalls in a parking garage at the fair. More cavorting. More strutting. More twigs and hayseed. More moxie. More spunk. Less grit. More sass. Same amount of tenacity as exists currently. More pluck. More verve. More fringe. On leather bustiers. More Carrie. More Underwood.
But Carrie Underwood's contract says she only has to sing the opening sequence.
No big deal. There is no shortage of bad-ass country music vixens in the game. And we can use them all. They would surely all be eager to cavort for us. That's what the fans really want: more country music starlet sass. It need not matter who. So long as it's sixty minutes of Queen's "We Will Rock You" mashed up with Patsy Cline's "Walkin' After Midnight."
But what about the National Anthem?
Old. Done. Tired. No more kneeling. No more patriotism. (Unless it's Faith Hill in a stars and stripes bikini with fireworks coming out of her bosoms.) Who says they have to sing the National Anthem anyway? How about a new song? How about it gets sung by the Judds. Naomi and Wynona. Every time. No kneeling. No protests. Just Judd. And how about they both wear fringed leather bustiers.
But what would Naomi and Wynonna Judd sing?
How about a song that knocks everyone on their ass. Like Carrie Underwood singing in the opening title sequence of NBC's Sunday Night Football but diffeerent. A song that sounds like what might happen if you heard Joan Jett and Willie Nelson making love. On a goal post. And then Joan Jett had Willie Nelson's baby and instead of breast feeding that baby, Brett Favre just squirted blue Gatorade in its mouth and that baby started to cry because it didn't like blue Gatorade. It wanted Joan Jett's bosom. A song that sounds like that.
OK. But people enjoy "certain aspects of the game" like touchdowning and penalizing and fumbling and kicking and intercepting and tackling.
Who says that Emmylou Harris can't tackle? And when was the last time you heard Kacey Musgraves say, "I'm not going to run this pigskin into the end zone?" I bet you can't even remember the last time you heard Kacey Musgraves say that. When was the last time you heard Crystal Gayle say "I don't want to intercept this pass" or "get this fumble away from me!" Never. Have you ever seen Tanya Tucker kick? Let's unleash some whiskey-drinking two-timing men onto a grass field and give them a ball and let Shania Twain chase them for a quarter or two. Also, why is there no tobacco chewing in football? Let's make it mandatory for everyone to chew tobacco.
But what about the players?
The players? They'll be thrilled. They want to Juice? How about we make it illegal for them not to Juice. Juice Newton that is!!! How about we add a karaoke component and every player has to sing Juice Newton's "Queen of Hearts." There. You've got your sixty minutes of entertainment right there. You can watch Shania chase the cheaters or the players sing Juice Newton.
But it's in the players contract that they "must play football."
Damn that NFL players union. But we can work around it; fiddle with the rules a little bit. Let the players run around blitzing and sacking. Instead of making holding illegal, how about each player must get held by Loretta Lynn as she sings her hit song "Coal Miner's Daughter" to them. They want man-to-man coverage? How about they can't play that kind of defense until Tammy Wynette sings "Stand By Your Man"? You want to pick six? How about you can do that – bit not before you pick six songs from Trisha Yearwood on the jukebox! And when a team enters the red Zone, Gretchen Wilson sings "Redneck Woman" before play may proceed. QB wants to throw a Hail Mary pass? That's fine. But let's get Mary Chapin Carpenter into the end zone because there's a new rule that only Mary Chapin Carpenter can catch a Hail Mary pass. In fact, from now on, they're called "Hail Mary Chapin Carpenter" passes. They're going for a two point conversion? Dolly Parton's got your two-point conversion right here, bitches. They want a long snapper? Dolly's got that covered too. And every time a QB gets sacked, Martina McBride struts onto the field and sings "I'm Gonna Love You Through It" before play can resume.
You haven't yet mentioned Reba McEntire. How does she factor into all of this?
We're glad you asked. Reba is integral int his revamping. Every time a team does anything, like after every single play, Reba McEntire emerges from the sideline and smacks someone. Anyone. We leave it up to Reba.
But, aside from the Reba McEntire thing, none of those ideas seem like big crowd-pleasers. Anything else?
No problem. We can fill the game with moxie and spunk in spite of the players. For example, in lieu of "Time Outs" each team gets three "Dixie Chicks." A team can call a "Dixie Chick" any time and when they do, a Dixie Chick gets shot out of a subterranean hydraulic tube at the 50 yard line.
But what happens to the Dixie Chick, say it's Natalie Maines just for point of reference, when a team calls a Dixie Chick and she gets shot out of the subterranean hydraulic tube and is falling back to the field?
As the Dixie Chick begins her descent, Miranda Lambert drives a large Greyhound bus onto the field singing her hit song "Greyhound Bound for Nowhere" and tries to catch the Dixie Chick atop the Greyhound as the Dixie Chick falls back to earth.
I'm afraid we are still not convinced.
What if Lee Ann Womack and LeAnn Rimes just threw beef jerkey at each other for sixty minutes and we called it "Battle of Lee Ann versus LeAnn?" What if Carrie Underwood and Barbara Mandrell put on helmets and wrestled each other in a vat of pudding?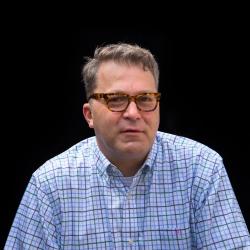 Gary M. Almeter is an attorney who lives in a quaint and cozy neighborhood in Baltimore, MD with his wife, three children and beagle. His short stories, essays and humor pieces have appeared in McSweeney's, Writer's Bone, the Good Men Project, 1966, and Splitsider. He is the recipient of the Maryland Writer's Association's 2015 Creative Nonfiction Award. His first book "The Emperor of Ice-Cream" will be published in March 2019.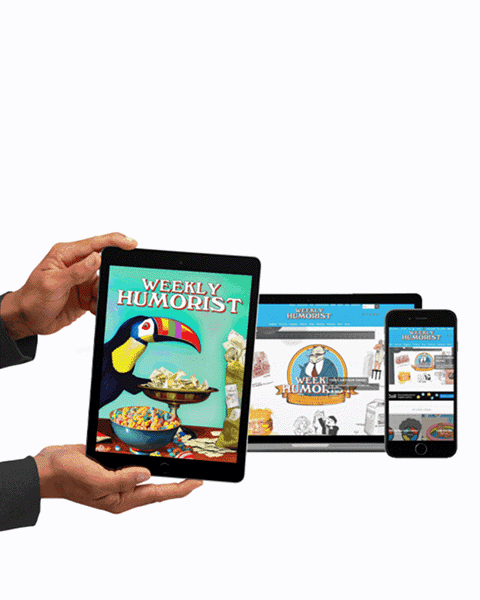 https://weeklyhumorist.com/wp-content/uploads/2018/10/featured-image-template-underwood.png
330
432
Gary M. Almeter
https://weeklyhumorist.com/wp-content/uploads/2018/04/WH-color-logo-pattern-b.png
Gary M. Almeter
2018-10-08 18:44:44
2018-10-08 18:50:59
How to Save Football