Originals

Assault and Balladry
---
The Out-La-La-La-La-laws[1]
---
The Harmonicidal Tuniacs
---
Warbling Wrongdoers
---
The Sing Sing Singers[2]
---
B Sharp / C FlAttica[3]
---
Criminaltos
---
Chained Melody by the Unrighteous Brothers[4]
---
Harmoney Laundering[5]
---
The Guilty Minstrels
---
Treblemakers
---
Serenading and Abetting
---
The Musiculprits
---
The Fugue-i-tives[6]
---
Serial Trillers[7]
---
Riker's Rhythm Makers
---
The San Quentones
---
In the Key of D(tainees)
---
The Delinquintet[8]
---
The Co-Croonspirators
---
Melodelinquents
---
The Tenors to Twenty
---
The Scalebirds[9]
---
Baroquing and Entering
---
Jazzin' & Alcatrazzin'[10]
---
Beyond a Rhythmical Shout
---
Vocal Villains[11]
---
in-Chorus-erated[12]
---
Pachelbel's Convicts
---
The Euphonious Felons
---
Possibility of Paroll Over Beethoven[13]
---
Folsome More Bass, Please or Folsom Falsettos or Stereofolsomics[14]
---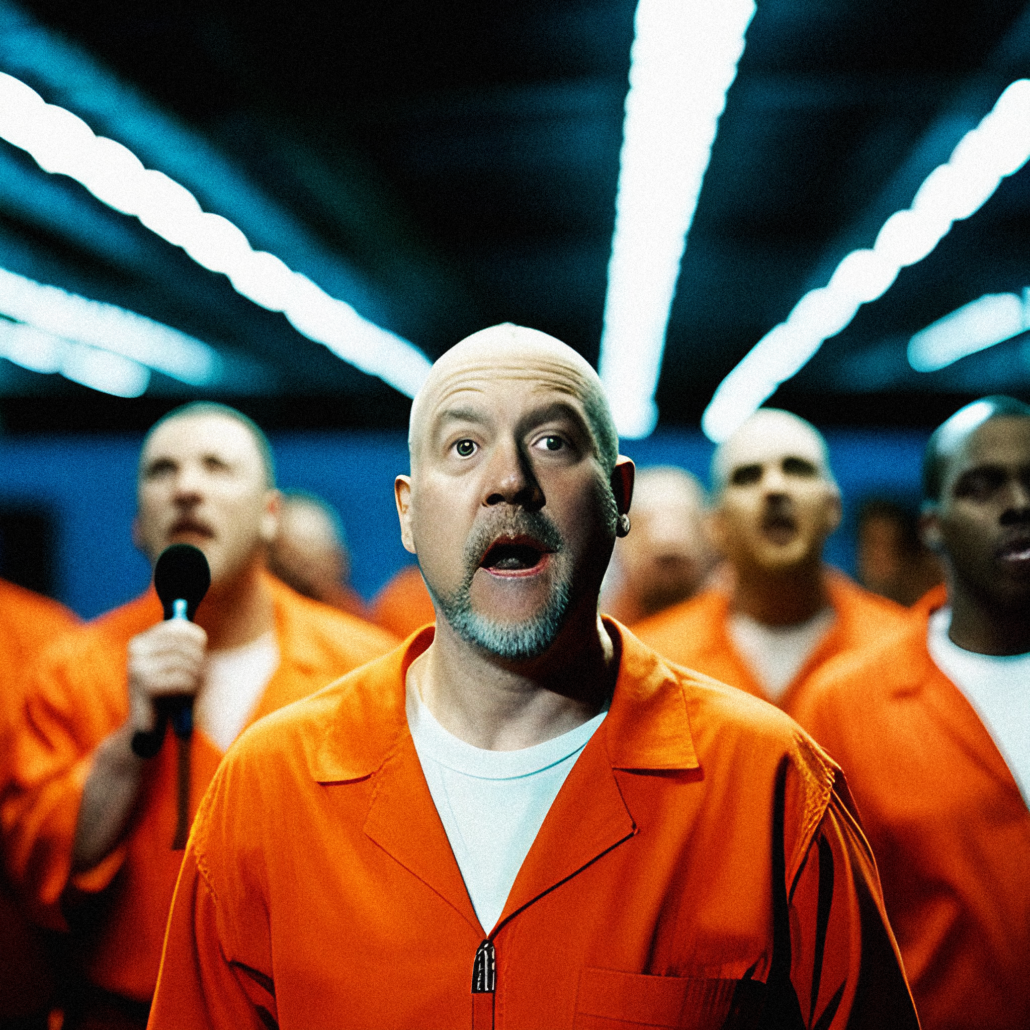 [1] I like this one; but spelling it over the phone with sales and customer service reps taking orders for t-shirts and other apparel could be problematic.  Also, some group members who are still maintaining their innocence might object to calling themselves "outlaws," a tacit admission of guilt. But I think parole boards look favorably on that sort of thing. 
[2] Obviously this one would only work if I was at Sing Sing Correctional Facility. 
[3] Another prison-specific name.
[4] I like this idea but fear we'd tire of singing "Unchained Melody" for eeach and every performance which I feel like we'd be obligated to do. 
[5] This one only works if all the members of my prison a cappella group are incarcerated for white collar crimes.
[6] This one is clever; but connotes trance-like anesthetic music. I want my prison a cappella group to be vivacity incarnate!
[7] This is fun. But might engender some resentment amongst serial killers who can't join our group either because they are in solitary confinement or aren't allowed in whatever we identify as our rehearsal space or some other barrier. 
[8] Perfect for a five-man a cappella group. 
[9] A play on "jailbirds." Passable. But I have a feeling that if and when I get incarcerated, I will find this offensive.  
[10] I know Alcatraz is closed but it rhymes with "jazz" so perfectly!
[11] Alliteration is good. Some of the group members still maintaining innocence might object to being called villains though. 
[12] I think this one is my favorite. I'm really leaning towards this one. 
[13] We'd really have to hit the Chuck Berry tunes hard for this to be viable. Maybe a Chuck Berry medley could be our closing musical salvo? 
[14] Another, location-specific name here.  This is a tough one. I feel like if I ever get incarcerated at Folsom State Prison, my a cappella group takes on a new level of import given its history with Johnny Cash.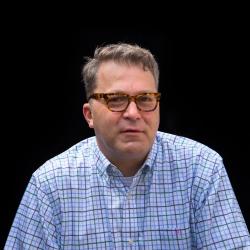 Gary M. Almeter is an attorney who lives in a quaint and cozy neighborhood in Baltimore, MD with his wife, three children and beagle. His short stories, essays and humor pieces have appeared in McSweeney's, Writer's Bone, the Good Men Project, 1966, and Splitsider. He is the recipient of the Maryland Writer's Association's 2015 Creative Nonfiction Award. His first book "The Emperor of Ice-Cream" will be published in March 2019.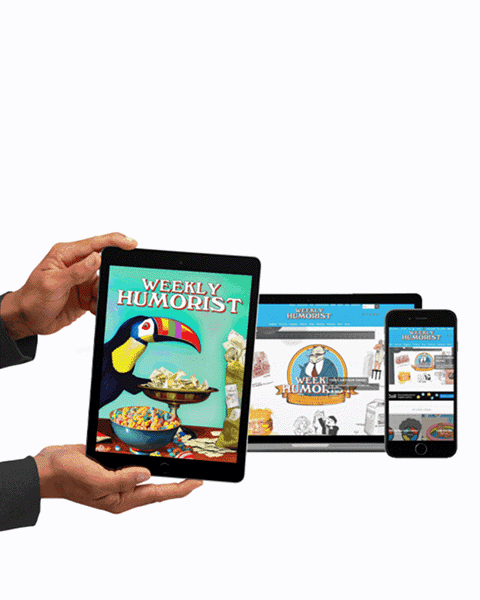 https://weeklyhumorist.com/wp-content/uploads/2023/05/prison-singing-feat.png
330
432
Gary M. Almeter
https://weeklyhumorist.com/wp-content/uploads/2018/04/WH-color-logo-pattern-b.png
Gary M. Almeter
2023-05-10 17:13:49
2023-05-10 17:13:49
Names That I Will Likely Consider For My Prison A Cappella Group Should I Ever Find Myself Incarcerated and Yearning to Sing With My Fellow Convicts