Best of 2022

Dear Chelsea,
Sorry you missed out this time. If a spot opens up we'll let you know right away.
If you'd have told me six months ago that life coaching the life coaches of life coaches would be so popular I'd have booked a bigger space than the Grand Plantation Ballroom!
I know you have said you're reluctant to pay for the virtual pass but I would like to reiterate that the six hundred dollar pricing represents significant value.
You're getting access to all same presentations, information and group chat and all from the comfort of your own space!
And knowing the stone cold girl boss you are, that could be anywhere, a treehouse overlooking a volcano, a rooftop in Paris, that cigar factory on the goat farm in Cuba I saw you working from last fall.
Honestly, I see you living your best life in the feeds and I know I would feel so fucking envious if I wasn't actually also living my best life.
If anything, I wish I could host the event virtually. It's honestly getting harder and harder to leave the ranch (Ziggy the lama loves U!). But the work is so rewarding, as I'm sure I don't have to tell you.
I'll let you in on a secret I've only shared with the virtual ticket holders who have already signed up. We're not going to restrict your movement on the breakout tracks. What does that mean? Well, say you can't decide between sitting in on Darcy Jax's primer on 'Moving the Goalposts to Keep Scoring' or Flinch Thompson's wisdom drop, 'Harnessing FOMO and YOLO in Gen Z.' If you were here in person, you'd have to choose which ONE of our thought leaders to follow and you'd be stuck with your choice. But from the comfort of your Bolivian yurt or van life hammock on the canyon rim, you could just grab a second laptop or phone and log in to both sessions at once!
I'm telling you now that we won't stop you. Our tech guy said we could do it but it would be an expensive patch at this stage. So I said, fuck it, lets see who is the real fucking deal. Oh, and maybe you also like the look of Penny Power's mind bomb, 'Milking the Wellness Worms.' And why wouldn't you? Who in our unregulated industry could possibly miss that explosion of raw motivational crack? Then just open up a different browser window and mainline all three of these essential talks at once. That's real constant improvement right there. Rise and grind bitch. Rise. And. Grind.
You need to visit the girls room? Only virtual attendees get to take a dump and not miss a fucking second of the magic.
Now I'm thinking about it, we really should be charging you triple the attendance fee!
Have eyedrops and energy bars at hand and be prepared to not miss a single fucking moment because that's just for starters.
In the afternoon you'll be able to screen all six mini breakouts at once, from your pool with a cocktail. Or even while you are coaching a client on another zoom call, while also Insta Mining with one of those shiny sexy hippy posts you do so well.
Mahogany Jones on 'Fake Therapy.' Check.
TeeVee Peepee on 'Growing the Seeds of Self Blame.' You're here too.
PK Dick on 'We Can Build You.' And here.
Berry Tolkien on 'Exploiting Weakness.' And here.
Jojo Goblinhead on 'Capitalist Mind Rape.' And also here.
Fred Savage on 'Bullying Without Shame.' And even here.
You'll be fucking omni-present like a GOD. Only better than a God because God's aren't real. Unlike you, you solid gold piece of shit.
You want to know who the keynote is?
I can't tell you. It's top secret. But I can tell you they are the biggest name we've ever had.
No, it's not Fred Savage.
It could be the Pope. It could be a very well known gangsta pimp. It could be an Obama. It could be Paltrow. It could be Elon Musk's third top publicist…
Buy a ticket and I'll tell you.
Still not convinced? Maybe you don't want to miss all the networking at the Broken Record Karaoke in the Slave Quarters?
Upgrade to a virtual VIP pass and you will be carried backstage on an eight inch screen and we'll annoyingly interrupt up to three conversations to allow you to connect with the top coaches of the top coaches.
Look, time is short. Society is about collapse. We all know it. This shit can't hold. The contradictions of blaming the individual for the problems of rampant capitalist extremism are driving people crazy. Woolly growth mindset and mindfulness goals will never overcome the structural oppressions of a rigged system. There's only so long we can profit from this mad bottle of wasps before it blows up in all our faces. But self maximization to achieve all your goals and also the next goals you haven't even visualized yet, are just within your reach.
You really can't afford not to be here.
So, you've got twenty four hours and then the price will be doubled.
Smooches,
Debbie Vanderbilt Van Heron
P.S. Sign up in the next hour and I'll send this year's luxury shirt to you immediately. It's a self wicking work of art designed by Hogarth and printed on Egyptian Cotton. The slogan reads: 'I'm Your Life Coach's Life Coach's Life Coach.' In the New Yorker font. It is to die for. In person attendees will have to pay fifty bucks to take one home. You could be rocking yours all over social media before the seminar has even begun!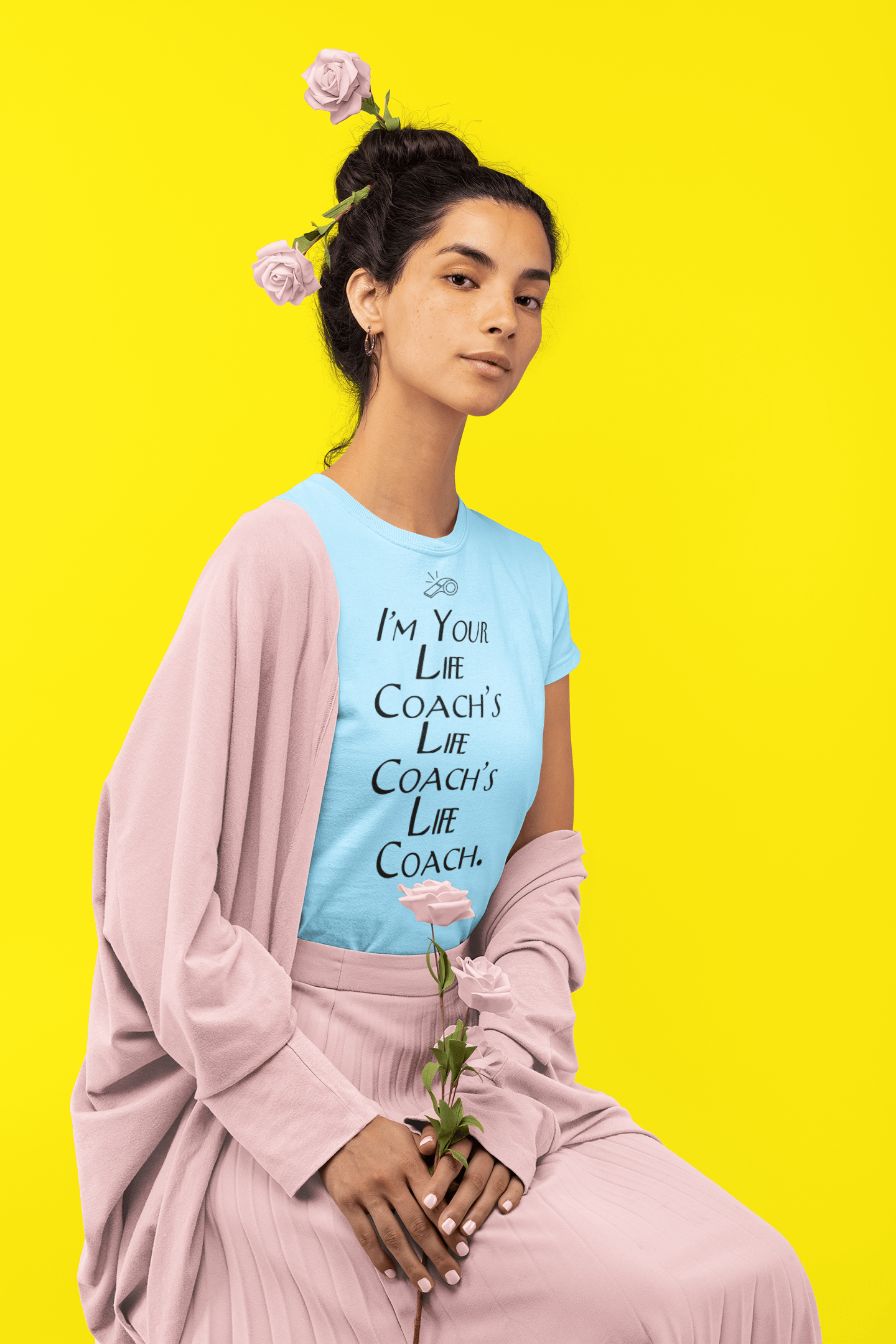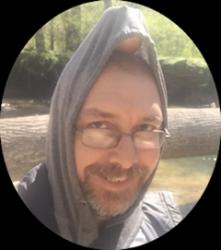 Andrew Newsham is a writer and comedian in Washington D.C. He was the inspiration for Earnest Hemingway's 'The Old Man and the Sea'. Not the whole thing obviously, just the fishy bits.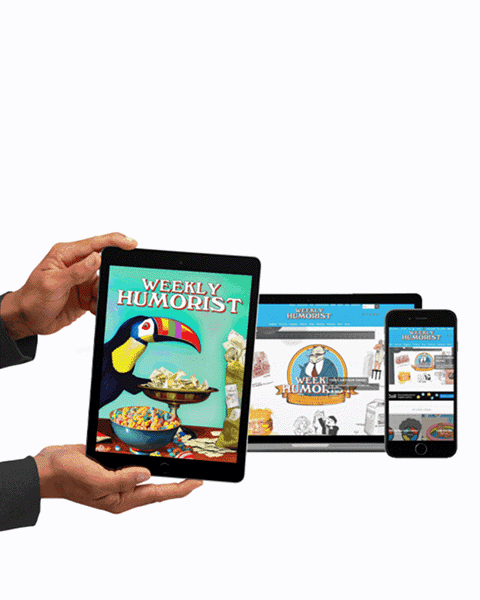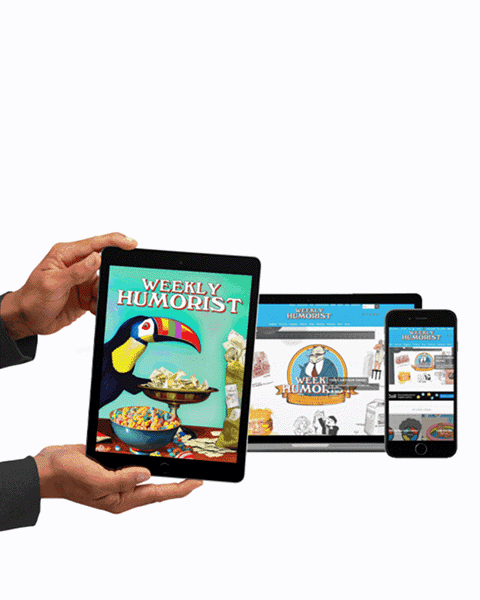 https://weeklyhumorist.com/wp-content/uploads/2022/06/lifecoach-feat-1.png
330
432
Andrew Newsham
https://weeklyhumorist.com/wp-content/uploads/2018/04/WH-color-logo-pattern-b.png
Andrew Newsham
2022-06-21 17:35:50
2023-01-01 14:32:47
The Life Coaching for Life Coaches' Life Coaches Seminar Is Full