originals

You smell slightly less awful then the other hippies.
---
So, what do you think Bernie's doing right now?
---
Me? I came because I think Ashton Kutcher's going to run out in a trucker hat with the biggest Punk'd ever.
---
You know, Chuck Schumer told me that at the stroke of 12 we all take our clothes off and go streaking. You're in, right?
---
Ma'am, I'm with the CDC we need a blood sample from your "wherever".
---
The good news is maybe this will put Kumbaya at the top of the Billboard Charts again.
---
With the world on fire now, we can enjoy the sunset at any time of day!
---
I love your grateful dead shirt, lets get a drink and say "debt ceiling" until we think we know what it means.
---
I wrote this picket sign using my nail polish and mascara, its the same shade J. Edgar Hoover used!
---
I've got a bunker downtown all to myself. Interested?
---
Oh, I can filibuster all night long.
---
What's your biggest fantasy, besides affordable medicine for the poor?
---
I've got a helicopter, two fake passports, three months worth of Cracker Jacks, come with me if you want to live.
---
I heard this year's Vanity Fair party is being held at Rikers Island Penitentiary if you wanted to be my date.
---
You know if you squint from far away Trump almost looks like a woman.
---
Us protesters and the supporters here watching would be so different looking from his view. I mean, if you took away the giant wall partition between us of course…
---
Once you go Barack, you never go back.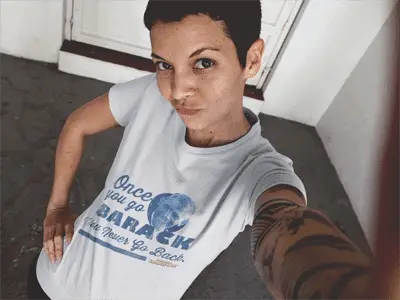 GO BUY THE SHIRT AND STICK IT TO THE MAN!
---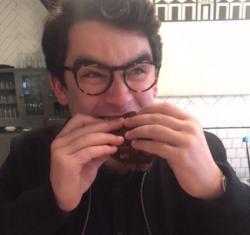 Tim Latterner is the leading expert on pizza folding techniques, black and white cookies, and all things sandwich related. He has written for CollegeHumor, Playboy Magazine, MAD Magazine, and a bunch of other humor publications. He's a good guy, you should get to know him.


https://weeklyhumorist.com/wp-content/uploads/2017/01/featured-image-template-NL-woman-march.jpg
330
432
Timothy Latterner
https://weeklyhumorist.com/wp-content/uploads/2018/04/WH-color-logo-pattern-b.png
Timothy Latterner
2017-01-21 02:29:24
2017-01-21 02:43:36
Women's March on Washington Pick-up lines