originals

Dear Ellen,
As I'm sure you're aware, the Park Slope community has been devastated by the sudden uptick in missing dogs. As one of the three most trusted resident dog walkers, I am legally obligated to come forth about the details of this mishap. I apologize for the six-week delay, but better late than never, I suppose.
Here are some things you may be wondering about your beloved Yorkie, Biscuit.
Is my dog missing? If so, how did this happen?
It has long been a secret that Biscuit and I loved long, mid-morning walks, although I was only authorized to take late afternoon walks. If you were affected, it was definitely tied to this previously unknown information, and for that, I'm so sorry this has become public knowledge.
How do I learn more about whether I was affected?
I have created a website for all concerned clients. Please enter your dog's ID number and the first four numbers of his/her name. A message will pop up that will clarify your likelihood of a missing dog.
The message on the website says "Yes, maybe, probably."
That is the clearest answer I can offer at this time.
I'm afraid my dog has disappeared. What are the next steps?
Please contact me directly, and avoid any members of the local, national and international press.
You must do everything you can to protect your dog, even after his disappearance.
I recommend purchasing my accredited Bone-a-Find Security program — a tool that will prevent your dog from disappearing in the future. It is a real bargain at $16.99 per month. I also am offering a free year of EZ-K9 Dog Monitoring. Please be advised that these tools will do nothing to help you understand where Biscuit is now and will waive your rights to legal action against me, your dog walker, at any time in the future.
To prevent this from happening in the future, I also recommend not getting any more dogs.
So wait, where's my dog, again?
I regret to inform you that I have no earthly idea, but I hear certain dogs are going for $30 on the black market.
I will do my best to locate Biscuit and the other potentially missing dogs, and will keep you informed of my progress and other tools that will help distressed clients for a nominal fee.
Best,
Evan Fracks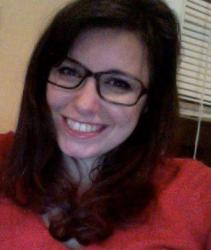 Justina Quagliata was once a high school cheerleader and has not yet recovered, physically or emotionally. She will insert herself into any conversation involving Major League Soccer, countertop popcorn popping machines and the great love of her life: Billy Joel.


https://weeklyhumorist.com/wp-content/uploads/2017/09/featured-image-template-lost.jpg
330
432
Justina Quagliata
https://weeklyhumorist.com/wp-content/uploads/2018/04/WH-color-logo-pattern-b.png
Justina Quagliata
2017-09-20 20:44:39
2017-09-20 20:44:39
You May Have Been Affected By Our Recent Dog-Walking Breach. What to Do Next.