Originals

"Shaun Donovan, who served as Housing and Urban Development secretary and budget director under former President Obama and as housing commissioner under former New York Mayor Michael Bloomberg, guessed that the median sale price for a home or apartment in Brooklyn is "around $100,000." – The Hill, 5/11/21
---
This is it! Your home away from home because this house is a shed in someone else's backyard. Recently reduced from $200k to $95k, this spacious one-bedroom/one hole in the ground features lots of natural light (there is no roof). Perfect for any student on a tight budget, this apartment is clean and free of cockroaches because they moved to New Jersey for more space.
This gorgeous listing is a two-bed, one-bath ranch in the Greenpoint neighborhood of Brooklyn, Idaho. Listed at $104k, this house comes with great bones, an above-ground swimming pool, and a rusted-through bench. Come with an open-mind and tetanus shot! This listing is strictly "bring your own sinks."
For just $35k, this Williamsburg parking spot can be yours for three weeks. You should be more grateful.
Look no further for your dream home! Located in a Cobble Hill Gristedes dumpster, this 1 sq. ft. hell hole is yours for just $1,038, plus $99k property tax. You'll save on groceries because every night at 11:03 rotten tomatoes will be dumped right into your kitchen (and bedroom, living room, and also bathroom). Bring a positive attitude and hazmat suit.
Built in 1925, this charming duplex in the charming neighborhood of Brooklyn, Pennsylvania, features an eat-in kitchen and a family of mice in the guest bedroom. They won't bother you as long as you don't buy this house. The last owners left in the middle of the night when the mice were sleeping. The mice own this house. For sale by owner, dishwasher not included.
This charming multi-family home on Chestnut Street has 4 bedrooms, 3 bathrooms, over 3,000 square feet, and hasn't been updated since 1903. This house comes with an increased fire hazard because it is currently on fire. We are waiting for the fire trucks to show up, but in the meantime this flame-engulfed catastrophe can be yours for just $749k. Cash only.
Discarded Halal Guys stand, $74k. You want it?
This is not it! Located in Dumbo under the Brooklyn Bridge, this hole-ridden canoe is perfect for those with an adventurous spirit and strong swimming skills. Located directly under an osprey nest, residents can catch bits of worms in their mouth when the mother comes back to feed her children. No AC/heat. Bring a fan. This is an AirBnB.
Look no further! This cute single-family Brooklyn home features 4 bedrooms and 2.5 baths, updated appliances and granite countertops. Original wood floors throughout, working fireplace and secluded patio. Live-in butler who has been with the residence since 1890. Ghosts will fold clothes if you ask nicely! Do not look in directly into mirrors after 8 p.m. Yours for $1,795,000.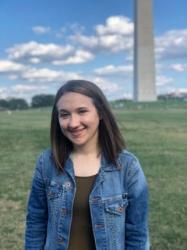 Bobbie Armstrong is a former child, current writer and student. Her work has appeared on McSweeney's, Slackjaw, Belladonna Comedy, Little Old Lady, and her parents' fridge. Follow her existential crisis @not_bobbi.


https://weeklyhumorist.com/wp-content/uploads/2021/05/bk-apt-feat.png
330
432
Bobbie Armstrong
https://weeklyhumorist.com/wp-content/uploads/2018/04/WH-color-logo-pattern-b.png
Bobbie Armstrong
2021-05-13 19:58:00
2021-05-13 19:58:51
Your Brooklyn Dream Home, Now for Just 100k!