originals

1: Hi. I think you butt dialed me.
2: No, I saw your number and called you back. I think YOU butt dialed ME.
1: I know.
2: I know, too!
1: So, do you like Donald Trump?
1: So what are you up to, anyway?
2:  Aw, she has me sitting on this park bench and it feels hard as rocks. What about you?
1: I'm starting to get nervous because ice skating season's coming.
2: Really? Do you know what that makes you?
1: Don't call me that, man. She falls in her tutu a lot.
2: Too bad. That sounds cold.
1: Trust me, it is. It is.
1:  So what kind of music do you like?
2: Know what? You're kind of a buttinsky.
1: How'd you know my name?
2: Your name is actually Buttinsky?
2: Did you pick that out yourself, or did your owner name you?
1: He only named one of his body parts, and it wasn't me. I chose my own name.
2:  I picked out my own name too.
2:  Yeah. I like to rock, so I named myself Butt-y Holly.
1:  Butt-y Holly. Not bad. Not bad.
2:  Do you want to know the name of Paul Newman's butt?
1:  Is this going to be a joke, or serious?
1: How would you even know the name of Paul Newman's butt?
2: We sat next to each other at Spago once.
1: I think you're talking out of your ass.
1: Okay. What is the name of Paul Newman's butt?
2: Paul Newman's butt is named Butt-ch Cassidy.
2: Do you want to know the name of Woody Allen's butt?
2: Do you want to know what Donald Trump calls his butt?
2:  Come on. You must want to know.
1:  All right. What does Donald Trump call his butt?
2:  Maybe, but you know what they say about opinions.
1:  That's true. I've got one.
1:  Hey, I might have to let you go. Someone's calling on my other line.
2:  It's probably just a booty call.
1:  They almost always are.
2:  Well, if you have to take it, go ahead.
1:  Nah, I'll ignore it. It's probably one of my butt buddies.
1:  But I do have to get going soon. She's heading to a concert later.
1:  I hope it's Butt Midler.
1:  Anyway, feel free to butt-dial me any time. Just don't pick on me anymore, okay?
1:  I'm tired of being the butt of jokes.
2:  Have a great day, ya ass!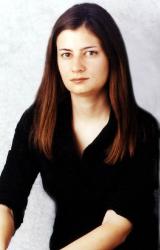 Caren Lissner's humorous first novel, Carrie Pilby,was just made into a feature film starring Nathan Lane and Bel Powley, available on the internet and on cable. Her writing has appeared in the New York Times and various other publications. Follow her on Twitter at @carenlissner.


https://weeklyhumorist.com/wp-content/uploads/2017/10/featured-image-template-butt.jpg
330
432
Caren Lissner
https://weeklyhumorist.com/wp-content/uploads/2018/04/WH-color-logo-pattern-b.png
Caren Lissner
2017-10-09 13:08:21
2017-10-09 13:08:21
A Conversation Between Two Butts Who Just Butt-Dialed Each Other