Originals

After at least five years of allowing your heart to heal and you to move on completely, they're back - and worse than ever! We've rounded up your most-loathed exes for this once-in-a-lifetime engagement. Er, event. Get ready to cry, cringe, and curse the days you met each one at the Ex-Boyfriend Reunion Tour!
We've picked the perfect venue for this disastrous occasion: the really cool bar that you introduced all of them to. You know, the one where they now take girls who they're trying to sleep with to "hang out." Not that you still watch their Instagram stories or anything. Please.
Don't worry about security checks or bag restrictions, because there aren't any. We want you to feel totally uncertain and uneasy for the entire duration of the show, just like you did in every one of these relationships!
The evening will begin with a pretentious performance by DCKHD, who ghosted you the day after your dog died. Unfortunately, we can't even call him a support act because he never supported a goddamn thing you did. His sound can best be described as droning, whiny, and morose. In other words, Pitchfork would absolutely adore it; a solid 8.6. After you endure a half-hour of his broke-ass Bon Iver impression, he'll end the set by completely trashing the stage - just like he trashed everything you loved, from your favorite movie to your favorite band. Soak up the awful memories as they come barreling back to you along with those terribly off-beat cymbal crashes!
Next to take the stage is Frank Crappa, who's dead-set on ruining your life (again) with his sloppy, lazy guitar noodling and extended, self-indulgent solos. Life imitates art - and apparently, your sex life with him, too! Because he was a man of few words during your time together, all songs will be completely instrumental, except for a spoken-word "statement" interlude where he rants about feminism for seven minutes.
And for the headliner, the one you'll be absolutely dreading all night, we have a special treat in store. Fresh out of a short stint in the slammer for weed possession is Best Sex You Ever Had, who will once again attempt to woo you with his rock star swagger and bedroom eyes…along with all of the aspiring groupies in the front row. We'll even throw in a bonus backstage pass that grants you exclusive access to bask in his glow until he gets bored and starts swiping through Tinder in front of you.
This nightmare of a bill might tempt you to run for the exit immediately after the main event, but not so fast! You simply have to stick around for the encore, which features all three poor excuses for men explaining your job to you in harmony.
Don't miss your only chance to see living proof of the worst decisions you've ever made in your entire life, all in one place! Get your tickets today. Or next month, honestly, it doesn't really matter. These guys couldn't even bribe their roommates to come.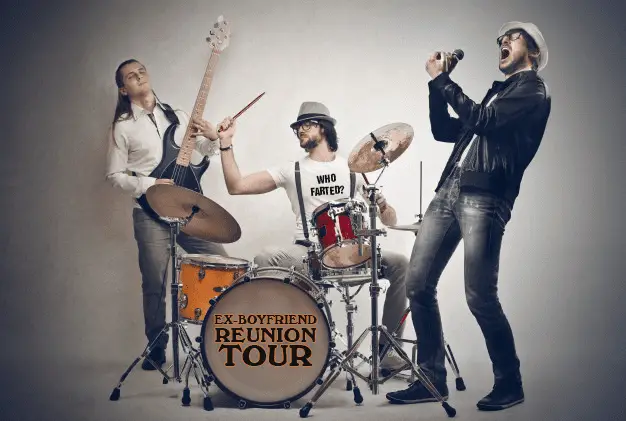 About the Author
Latest Posts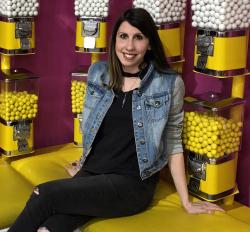 Kim Windyka is a writer living in the Boston area. She has written for McSweeney's, The Atlantic, New York Magazine and more. You can read more of her writing at kimwindyka.com.


https://weeklyhumorist.com/wp-content/uploads/2019/11/ex-boy-feat.png
330
432
Kim Windyka
https://weeklyhumorist.com/wp-content/uploads/2018/04/WH-color-logo-pattern-b.png
Kim Windyka
2019-11-01 04:41:50
2019-11-01 04:41:50
Announcing the Ex-Boyfriend Reunion Tour