News Briefs

TARZANA, California – Mike "Cannon Ball" Tortuga, Mr. Olympus for the last three years, is in shock today after having accidentally killed his best friend Dave "The Dumbbell" Donato, during a routine workout, when Tortuga's left bicep exploded, taking the top of Donato's head clean off.
Tortuga, known as "Cannon Ball" for the size of his arms, "Big Mike" for the size of his body, and " The Island of Tortuga" for the size of his ego, was formerly the proud owner of what the gym world acknowledged as the biggest arms in the world, measuring a full 32 inches when pumped.
Now he is trying to cope with the concept of being the proud owner of the man with the biggest arm in the world.
The way he tells it, " I was at least half way through with my workout. I had already been there for 3 hours, working nothing but my arms.
"I did 40 sets of Hammer Curls, 30 sets of Reverse Curls, and I was just in the middle of my 10th set of preacher curls, with 110 pound dumbbells, just the way I always do, and you know, … doing that little twist at the end, turning my pinky in to get that incredible peak in my biceps, when all of a sudden I heard a tremendous explosion, and that's the last thing I remember. Poor Dave. He didn't stand a chance. "
Donato who was spotting him at the time, was right in the middle of yelling out " All you, all you", a common encouragement yelled out by work-out partners, to spur the other partner on to greater strength, when Tortuga's bicep exploded with the force of a land mine.
"At first we were afraid it was a terrorist attack. Unfortunately Donato was such a supportive work-out partner, he was too close to avoid the blast, … and he paid the price. It took his head clear off", said Manny Augusto, owner/manager of the gym. "What a mess", he added, "there was blood, brain, muscle and tendon everywhere."
Tortuga has had more than his share of bad luck this past year. Earlier in the year he was hospitalized after a bizarre accident in a club one night where he had been working as a bouncer.
He was injured when an entire group of drunken revelers accidentally leaned against his neck . They said they didn't realize it was his neck. They thought it was one of those decorative Romanesque columns.
Tortuga, who was Donato's mentor, was preparing for a pose-down to be held next month at Venice Beach in Los Angeles, and holds every title imaginable for arm development.
He's won titles for Best Biceps, Best Triceps, Best Forearms, Best Wrists, Best Palms, and Best Fingers.
Augusto said that Tortuga's arms were so big, that " you expected to see little mountain climbers trying to scale his biceps."
According to Augusto, Tortuga was one of the only men who could actually flex his index finger, which had a circumference of nearly six inches around, a true rarity in the sport of body building.
Tortuga wants to stay in the competition. He feels that once he recovers, he can get his one remaining arm up to about 36 inches, and vows not to let this incident stop him.
Augusto said, " At this point, he wants to do it for Dave. Dave would have wanted it that way."
As a matter of fact, the two men were so close that surgeons were considering an arm transplant, … in other words giving Donato's left arm to Tortuga, but their blood types were not compatible.
Tortuga said, " I would have been honored to have Dave's arm, even though it was only about 28" around, and I didn't really like his tattoo."
Tortuga is intending to get a prosthetic arm, and is talking to surgical supply companies about designing one with muscles, because he feels it will look strange to have one arm at 32 inches, and the other at 12.   He says if he has to, he'll design his own line of muscular prosthetic limbs.
Right now, he's just trying to focus on the contest, and wondering if he'll ever find another work-out partner like " The Dumbbell."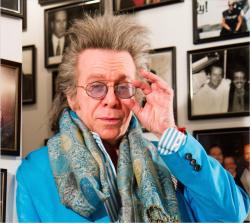 Jeffrey's a comic and comedy writer who's written for comedy legends such as Rodney Dangerfield, Joan Rivers, George Wallace, Phil Hartman, Richard Belzer, and Andrew "Dice" Clay, among many others. Jeffrey has performed stand-up at most of the big clubs in NY and L.A. and is known for being a regular on-air personality on Sirius XM's Bennington Show. He writes a weekly column covering the comedy scene for The Interrobang called "Jumping Around with Jeffrey Gurian", and has also written for MTV, National Lampoon, and many Friars Roasts. His Comedy Matters TV channel boasts over 450 video interviews with A-listers like Jimmy Fallon, Jim Carrey, Amy Poehler, Amy Schumer and even women NOT named Amy. His crowning achievement was getting his own column in the legendary Weekly World News called " Gurian's World of the Bizarre" which led to the creation of GNN (Gurian News Network) bringing you the most unusual stories in The Universe, missed by mainstream media.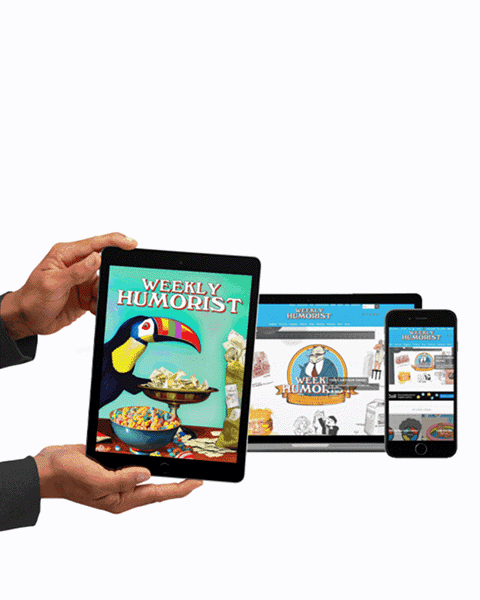 https://weeklyhumorist.com/wp-content/uploads/2018/05/featured-image-template-arm.jpg
330
432
Jeffrey Gurian
https://weeklyhumorist.com/wp-content/uploads/2018/04/WH-color-logo-pattern-b.png
Jeffrey Gurian
2018-05-04 17:56:08
2018-05-04 17:56:08
Bodybuilder's Bicep Explodes Killing Work-Out Partner