Originals

Your dad is a simple guy. He loves meat grilled over a fire. Muting the television during commercials. Wearing white socks with sandals. And the jazz-inflected rock sounds of AOR stalwarts, Steely Dan.
So, this Father's Day, give him the best gift ever: an epic conversation over brunch about the amazing collective works of Donald Fagen and Walter Becker.
It won't take much to get this conversation started. In fact, it might have been occurring regularly and you've just zoned out and started thinking about grad school whenever you heard the words "Steely Dan." But even if that hasn't happened, don't panic. It's possible to get your Dan dialogue with Dad going by using any of the following keywords: guitar, bass, drums, songs, lyrics, studio, perfectionism, intelligent, cynical, school, Jeff Porcaro, Black Friday, The Eagles, pretzel, Doctor Wu, cocaine, vinyl, 19, music.
If your Dad doesn't take the bait, you'll need to gently lead him into the conversation. He was probably just distracted thinking about some puttering around in the garage that he's missing out on because of this Father's Day brunch with his Aja-averse offspring. So, you'll need to introduce a suggestive phrase that's maybe something like this: "So I discovered Steely Dan on Spotify." At this point, you might not need to say anything for the next hour or five.
However, if you find the conversation flagging at any point or grow weary about hearing about how 1972's Can't Buy a Thrill incorporated ideas from not only jazz but, get this, also mambo, you might want to steer the conversation towards your appreciation for Fagen and Becker's clever, incisive lyrics that offered a wry refreshing counterpoint to the dewy-eyed self-absorption offered by the likes of Jackson Browne, James Taylor, and other tender FM-radio friendly balladeers. That level of comprehension about the Dan might stun your father or make him question if you are really his child or are instead somehow channeling one of your father's only true heroes: rock critic, Robert Christgau.
This is an excellent opportunity to dig in deeper to Fagen and Becker's lyrics and maybe point out that My Old School is actually about a drug bust at Bard college. While your Dad already knows about this, it gives him the chance to tell you (again) about how Chevy Chase was also a student at Bard and had often jammed with Fagen and Becker. This might be a good time to casually drop into the the conversation that you never got busted for drug possession in college.
Your lyrics conversation might stretch brunch into the late afternoon if you're not careful. Nip this in the bud by shifting gear into how Steely Dan's later, surgically precise sonic stylings are an audiophile's delight— a delight that's typically ruined by hamfisted mp-3 compression. This will bring a wide, knowing, relieved smile to your dad's face—just like when you opted for two years of junior college and transferring. He'll probably say that for the true Dan experience, you'll want compact disc. To which you'll say "the original CDs or the remastered efforts which have squashed the nuance of the interplay between bass player Chuck Rainey and Jim Keltner during 'Josie'?"
If you're thinking of changing your major away from something practical, like finance, you might want to at this point soften the blow by mentioning that the best thing about discovering Steely Dan: finding out that Walter Becker made two solo albums and that both are honestly better than anything on Two Against Nature—with the exception of 'Cousin Dupree.' Because any song that results in the Dan writing a letter to Owen Wilson claiming that the title of his film 'You, Me and Dupree' was stolen is just so Steely Dan.
Your Dad will agree with this sentiment. To put the button on the whole day, you might want to end with a Steely Dan song title. 'Do it Again' would work. 'Rikki Don't Lose That Number' would not and is, honestly, trying too hard. Unless, for some reason, your Dad's name is 'Rikki.'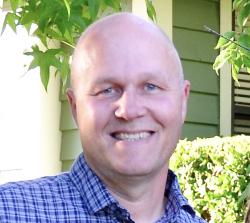 Chaco is a writer from the Bay Area. He is very tall and wishes that he could still dunk a basketball.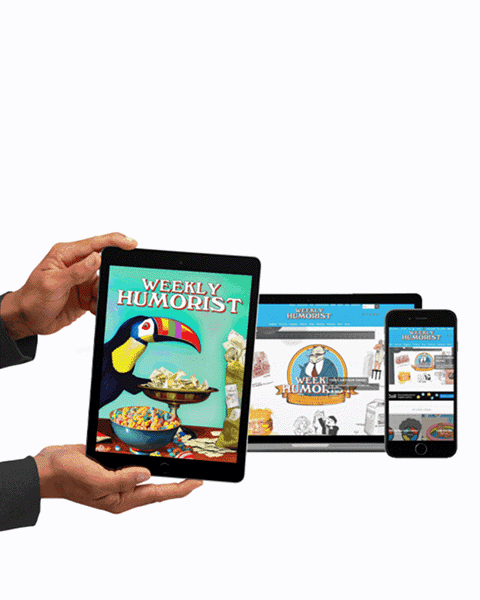 https://weeklyhumorist.com/wp-content/uploads/2021/06/dad-steely-feat.png
330
432
Chaco
https://weeklyhumorist.com/wp-content/uploads/2018/04/WH-color-logo-pattern-b.png
Chaco
2021-06-18 19:38:52
2021-06-18 19:38:52
Give Your Dad the Best Father's Day Gift Ever: A Long, Rambling Conversation About Steely Dan