Originals

Let's Get Invisible!
Right wing hoaxers Jacob Wohl and Jack Burkman attempt to escape justice by dialing up some magical help.
---
Go Eat Worms!
The GOP rolls out a new coronavirus relief deal.
---
Ghost Beach
A Daytona, Florida beach becomes haunted by the ghosts of college students who died after getting COVID-19.
---
The Abominable Snowman of Pasadena
A teen encounters a mythical creature who's been forced to relocate to California due to extensive climate change in his habitat.
---
How I Got My Shrunken Head
A young, progressive graphic designer falls asleep in front of Fox News one night and finds his brain no longer has room for anything other than Fox News talking points.
---
Calling All Creeps!
An investigative journalist discovers a long-lost guest list for one of Jeffrey Epstein's parties.
---
Don't Go to Sleep!
Contains a terrifying tale of a couple who battle sleep as they watch election results trickle out on CNN.
---
I Live in Your Basement!
A middle-schooler encounters something horrifying in his basement: Steve Bannon sleeping on an old hide-a-bed clutching an empty bottle of Fireball Cinnamon Whisky.
---
It Came from the Internet
12-year old Bobby investigates the strange origins of his parent's new belief system: QAnon.
---
Escape from Horror House
A young intern finds her career progress thwarted at every turn because the only thing on her resume is a position in the Trump White House.
---
Zombie School
A perfectly good public school sits empty because all of the education dollars in the community have flowed towards faith-based charity schools favored by Betsy DeVos.
---
Night of the Living Dummy 
Features Tucker Carlson
---
The Girl Who Cried Monster
Details Donald Trump's various sexual misconducts. Currently a 26-volume series.
---
Please Don't Feed the Vampire!
A plucky White House intern investigates the mysterious disappearance of some of Stephen Miller's staff.
---
Be Afraid – Be Very Afraid!
The GOP rolls out their replacement for the Affordable Care Act.
---
Weekend at Poison Lake
On a family discovers that their favorite camping spot on public lands has been auctioned off to an oil and gas conglomerate.
---
Night of the Living Dummy II
Features Sean Hannity
---
Trapped in the Circus of Fear
A respected, left-leaning veteran reporter is assigned to cover the Conservative Political Action Conference.
---
Monster Blood
A transcription of one of Donald Trump's free-flowing speculations about a new possible cure for COVID-19.
---
You're Plant Food!
The GOP rolls out a new platform to attract new voters.
---
Zapped in Space
A Space Force unit, orbiting the earth in a shuttle, are horrified to discover their provisions consist entirely of expired Trump Steaks.
---
Danger Time
An exploration of what could happen between November 3rd, 2020 and January 20th, 2021.
---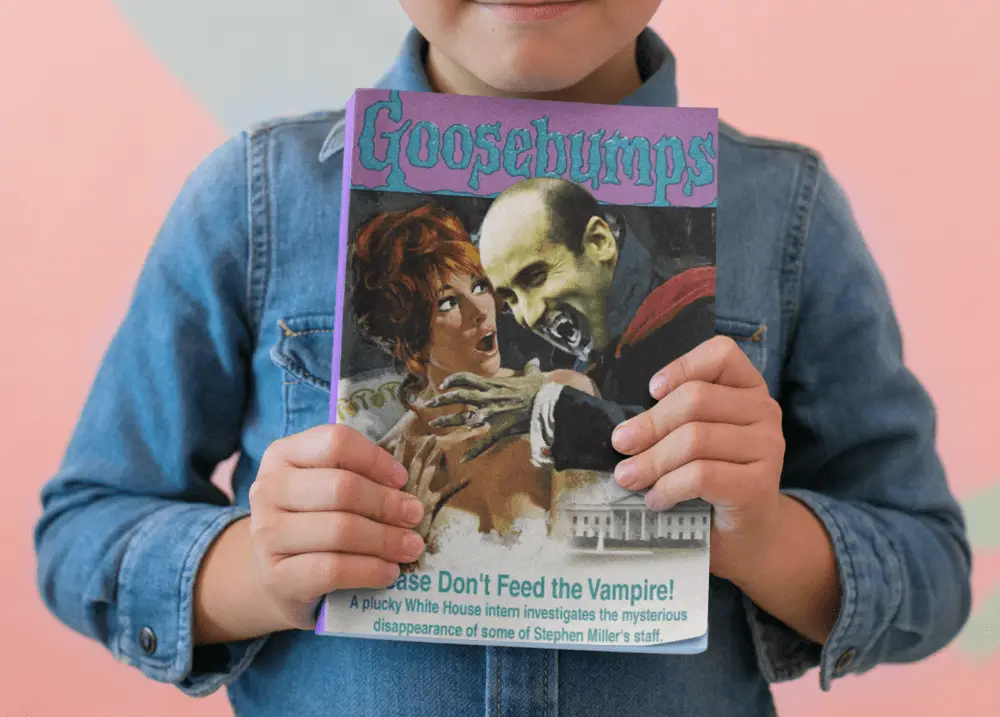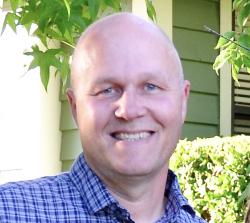 Chaco is a writer from the Bay Area. He is very tall and wishes that he could still dunk a basketball.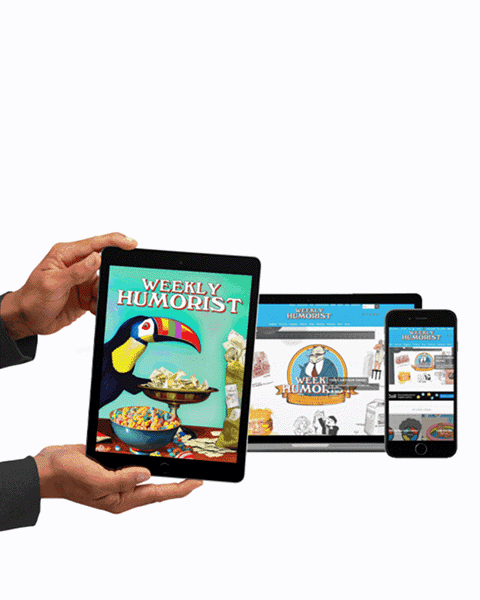 https://weeklyhumorist.com/wp-content/uploads/2020/10/miller-goosebumps-feat.png
330
432
Chaco
https://weeklyhumorist.com/wp-content/uploads/2018/04/WH-color-logo-pattern-b.png
Chaco
2020-10-29 21:50:30
2020-10-29 21:50:30
Goosebumps Books Updated for Current Times