Originals

WOULD YOU LIKE A SIDE OF….DOOM?
When Zoe's best friend Pam invites her out to brunch, Zoe isn't sure she should accept. But Pam keeps insisting everything is fine, and that the terrified waitstaff forced back to work wearing what are essentially Hazmat suits are actually just grateful to still have jobs at all. Does Pam just not care about infecting service industry workers? Or could this carefree companion be hiding a deadly secret?
---
THE SCARIEST PLACE ON EARTH
Hannah is so excited to finally visit Disneyworld with her family. But the creepy gas station attendant they met along the way kept warning them to stay away. And when they finally arrive, all the employees are wearing masks. Masks that hide their faces. Masks that Hannah's dad says lower their oxygenation levels…
---
THE DEMON BARBER OF HOBOKEN
Cynthia needs a haircut. Bad. Is it safe to go to the hairdresser, or is having a stranger breathe on your head for 45 minutes not a good idea? But her hair keeps getting longer…and longer…and longer….
---
THE HAUNTED MASK 5
Aaron has been wearing a face mask for so long he feels like it's become a part of him. In fact, when he tries to remove it at home, it doesn't seem to want to come off. It's on too tight. Feels too secure. But he could take it off whenever he wanted…right?
---
REMOTE YEARNING (FOR DEATH)
Aidan is sad he won't be able to see his friends at school this fall. But that's nothing compared to his mother, who heard the news that schools wouldn't be reopening full time in their district and immediately said a bad word. Now his mom is snappier at the dinner table, and has less patience when Aidan interrupts her Zoom sales meetings to complain that his soccer ball is stuck on the roof again. Is she just exhausted? Or could this mysterious mom be hiding a deadly secret?
---
YOU CAN RUN, BUT YOU CAN'T HIDE!
It's a beautiful day, and Ryan should be excited to spend time outside in the park. But there's this one jogger who keeps running by and throwing off some unidentified moisture (sweat? spit? who knows?). Ryan just can't seem to shake this heavily breathing jogger. Almost as if he's following him. Even when he picks a new spot. Even when he starts to walk home…
---
STAND FEAR OF THE CLOSING DOORS, PLEASE
Reina is taking the subway into work. At first it's not very crowded. But then people start to get on. Office workers. Beachgoers. Even European tourists (is that even allowed right now?) Reina desperately wants to maintain social distance. But the car keeps getting fuller…and fuller…and fuller…
---
THE HAUNTED MASK 6
After the terrifying events of THE HAUNTED MASK 4, Aaron is finally able to remove his mask. Unfortunately, he now suffers from crippling anxiety whenever he's not wearing it. Will Aaron ever be able to feel comfortable with an uncovered face again…or is his ordeal with the haunted mask just beginning?
---
QUARANTINED WITH THE ENEMY
Trudy has been quarantining with her boyfriend Jake for months. They've been barely leaving the house. So how come Jake is suddenly adamant that they should throw a party for all their friends tonight? Is he just being cavalier because of a half-ironic tweet about herd immunity he saw on his favorite sports blog? Or could this blasé boyfriend be hiding a deadly secret?
---
CRAZY IN LOVE
Ellen hasn't touched another human in months. But her neighbor down the hall, the tall one with the floppy hair, keeps smiling at her from under his mask (oh, you better believe she can tell). Ellen knows she shouldn't be intimate with a stranger who might not even still be disinfecting his groceries. But the neighbor keeps getting sexier…and sexier…and sexier…
---
GRAVE NEW WORLD
Michael's government keeps telling him it's safe to resume normal life, even though he sees on the news that hundreds of people are still dying every day from a highly contagious virus that has no cure. Michael's government wouldn't be telling him to deliberately risk his and his loved ones' health for the vague and ghoulish goal of "reopening the economy"…would it?
---
THE HAUNTED MASK 7
Aaron turns into a giant, horrifying N95 mask.
---
About the Author
Latest Posts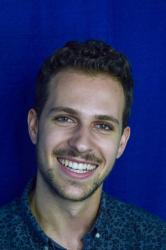 Spencer Roth-Rose is a writer and filmmaker based in Brooklyn, NY. His writing has appeared in The Onion, McSweeney's, and more. He can eat a whole box of pasta in one sitting.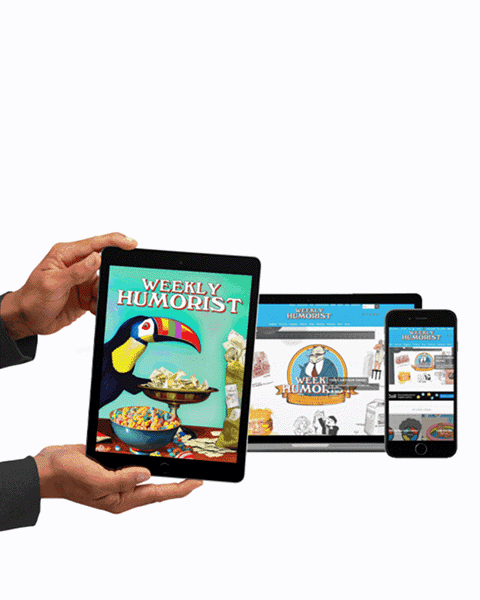 https://weeklyhumorist.com/wp-content/uploads/2020/08/goosebumps-cities-feat.png
330
432
Spencer Roth-Rose
https://weeklyhumorist.com/wp-content/uploads/2018/04/WH-color-logo-pattern-b.png
Spencer Roth-Rose
2020-08-06 22:27:51
2020-08-06 22:27:51
Goosebumps for Reopening Cities